Donald Trump Tells China, Which Executes More People Than Rest of the World Combined, to Use Death Penalty on Fentanyl Dealers
President Donald Trump called on China to implement the death penalty against people producing and selling fentanyl, a deadly drug that is 100 times more powerful than morphine.
"One of the very exciting things to come out of my meeting with President Xi of China is his promise to me to criminalize the sale of deadly Fentanyl coming into the United States. It will now be considered a 'controlled substance,'" Trump tweeted Wednesday morning.
"This could be a game changer on what is considered to be the worst and most dangerous, addictive and deadly substance of them all. Last year over 77,000 people died from Fentanyl. If China cracks down on this 'horror drug,' using the Death Penalty for distributors and pushers, the results will be incredible!" he added.
Fentanyl is a substance that some drug dealers use to cut heroin or cocaine. It has caused drug overdose deaths to skyrocket in recent years, increasing by around 10 percent in 2017 alone. There were around 50,000 opioid-related overdose deaths in the U.S. in 2017, according to the Drug Enforcement Agency.
Despite the danger, drug dealers continue to use fentanyl in their substances because it makes the drugs cheaper and easier to smuggle.
During the Trump-Xi meeting at the G20 summit in Argentina over the weekend, China did say that it would examine potential changes to the way it classifies the drug. But the exact wording from the Chinese about their plans was vague. The White House, however, heralded the meeting as a major victory.
"President Xi, in a wonderful humanitarian gesture, has agreed to designate fentanyl as a controlled substance, meaning that people selling fentanyl to the United States will be subject to China's maximum penalty under the law," White House press secretary Sarah Sanders said in a statement.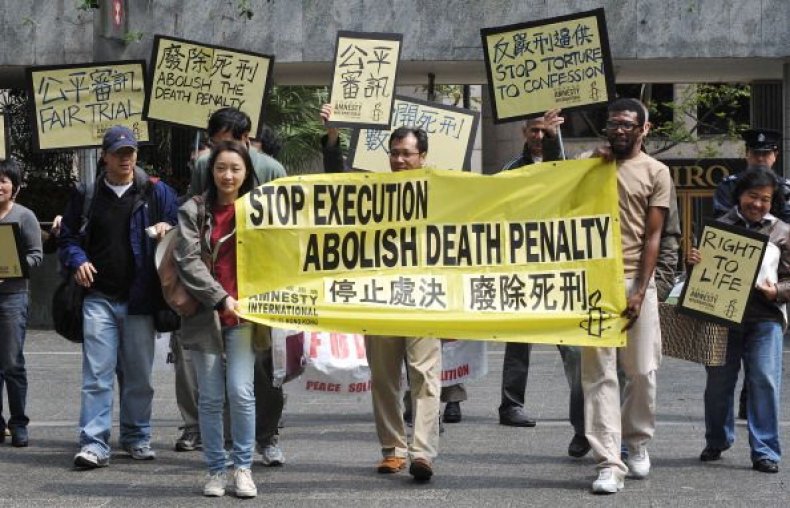 It is not common for a U.S. president to call for the death penalty in a foreign country. Thousands of people are already given the death penalty in China every year, and many are killed by firing squad or lethal injection. In fact, more people receive the death penalty in China than in all other nations combined.
In China, the identities of people who die from capital punishment are often kept secret, and the families of the executed are often not informed until after the person has been killed. Some human rights advocates claim that the accused in China are often tortured and forced to confess to crimes they did not commit.