Donald Trump Is a Terrible President, According to His Own Tweets About Obama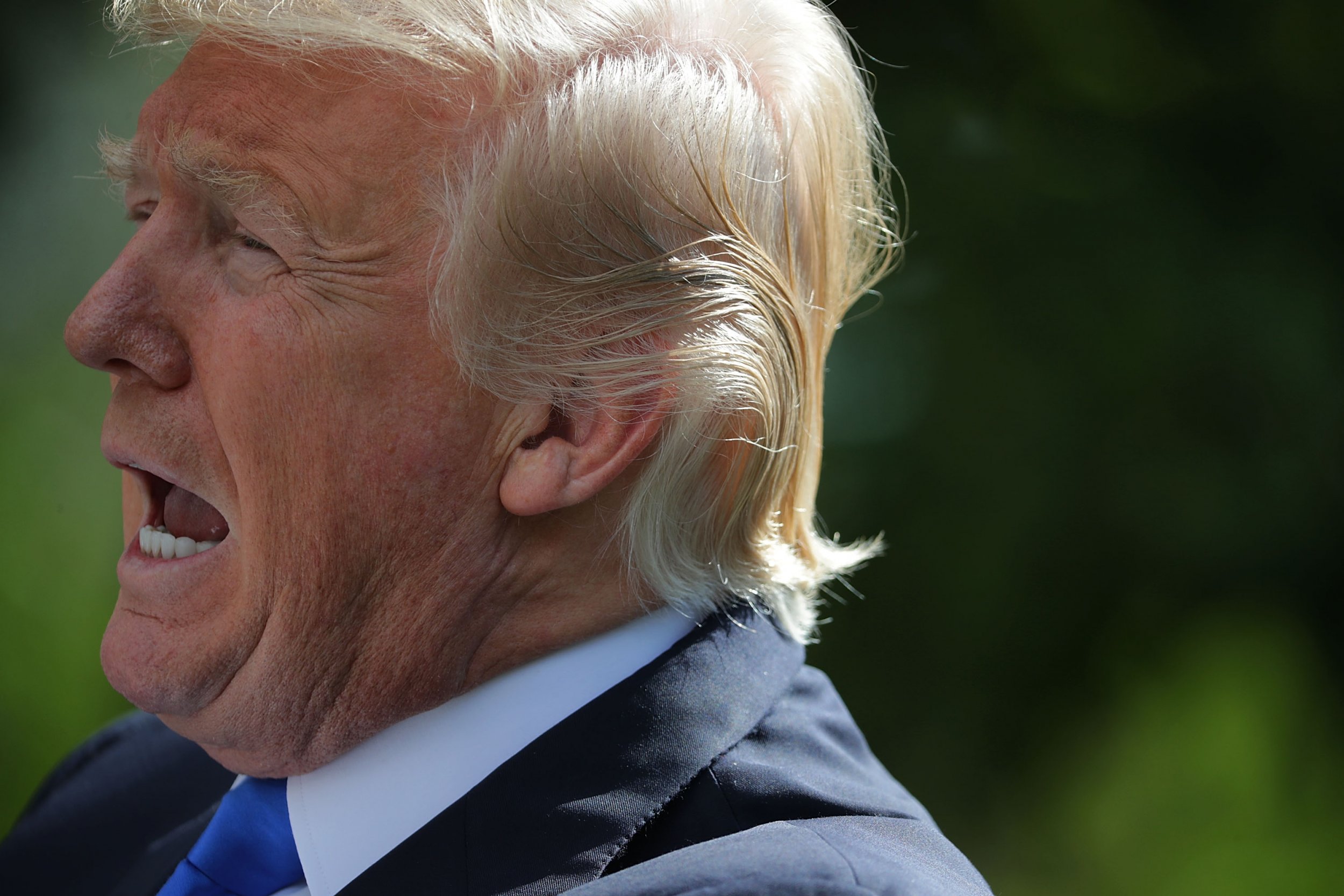 Donald Trump is a terrible president, and one of his own worst critics—at least according to his own analysis of former President Barack Obama.
If Obama-era Donald Trump could offer his criticisms on the current White House administration, beleaguered by internal disorder and a stalled agenda, via some sort of Twitter time machine—they probably wouldn't sound too pretty.
That historic version of the commander in chief would decry his own excuses for being unable to pass any major legislation in six months, saying it's "BS since he had full control" in both houses, just as he said about Obama.
If somehow possible, 2012 Trump would slam 2017 Trump for his series of controversies following the G-7 summit in Sicily, when he pulled out of the Paris climate accord—and the G-20 in Germany, when he met with Russian President Vladimir Putin and discussed creating a cybersecurity group after his nation meddled in the 2016 presidential election.
Trump "is a disaster at foreign policy," he'd likely say, as he did in September 2012. "Never had the experience or knowledge. He is not capable of doing the job."
"We pay for his golf," he'd complain.
When looking through the president's tweets from days past, his views on the Obama White House and all of Washington's flaws seem to foreshadow the exact problems he'd soon face after assuming the Oval Office. It's as if a distant, previous Donald Trump is echoing through the Twittersphere, begging the new president to heed his own advice through the constant rebukes and rejection of then-President Obama.
Call it the theory of "Trumpodynamics," as some users have coined it: For every action he takes as president, there is an equal and opposite Trump tweet disagreeing with it.
Trump, the first president in over 40 years who hasn't released his tax returns, used to rail on Obama as "the least transparent president—ever."
Imagine what that Trump must think of the man now seated at the Resolute Desk.
He'd attack today's Trump for "constantly issuing executive orders that are major power grabs of authority," as he did to Obama in July 2012 when the president signed an order on federal communications during national security and emergency preparedness.
In his first 100 days as the leader of the free world, Trump set a record for the most executive orders ever signed into law since World War II.
His contradictions in shooting down Obama to his own time in office run the gamut. He apparently no longer believes the president needs to hold China accountable for currency manipulation (Trump has stated as president that China does not manipulate its currency after tweeting that it does for years), to whether a leader should focus on governing, instead of campaign rallies and huge speeches in states he won a majority of the vote.
And when it comes to vacation time, pre-election Trump sold Americans the biggest dream of all in his tunnel-vision focus on Obama's travels.
It's virtually impossible to keep up with Trump's opinions on any number of issues, as the president is fluid in his stances on matters ranging from national topics like LGBT workplace protections to global policy concerns, including NATO. But the vast majority of his pre–White House tweets all seem to agree with one thing: By Trump's standards, his own presidency is failing.