2020 Election Polls: Less Than 40% of Texans Would Definitely Vote to Re-Elect Donald Trump
A new poll shows that less than 40 percent of Texans would "definitely" vote for Donald Trump in the next election, marking trouble for the president as the traditionally red state shows early signs of moving towards blue in 2020.
According to the latest University of Texas/Texas Tribune survey, just 39 percent of state registered voters said they would "definitely" vote to re-elect President Trump in 2020 while 43 percent said they would "definitely not" support his bid for a second term.
An overwhelming amount of Texas Republicans, 73 percent, said they would definitely vote for Trump in 2020 while another 17 percent said they'd probably support him. Eighty-five percent of Democrats and 45 percent of independents said they would definitely not be voting for Trump. The poll surveyed 1,200 registered voters from May 31 to June 9 and has a margin of error of 2.83 percentage points.
Daron Shaw, a co-director of the poll, told the Texas Tribune that the survey "squarely focuses on Trump" and "shows Trump's relative weakness compared to a generic Democrat in this state."
Texas has voted for the Republican candidate in every presidential election since 1980, including in 2016 when the state overwhelmingly supported Trump over Hillary Clinton. Fifty-two percent of Texans voted for Trump while only 43 percent voted for Clinton.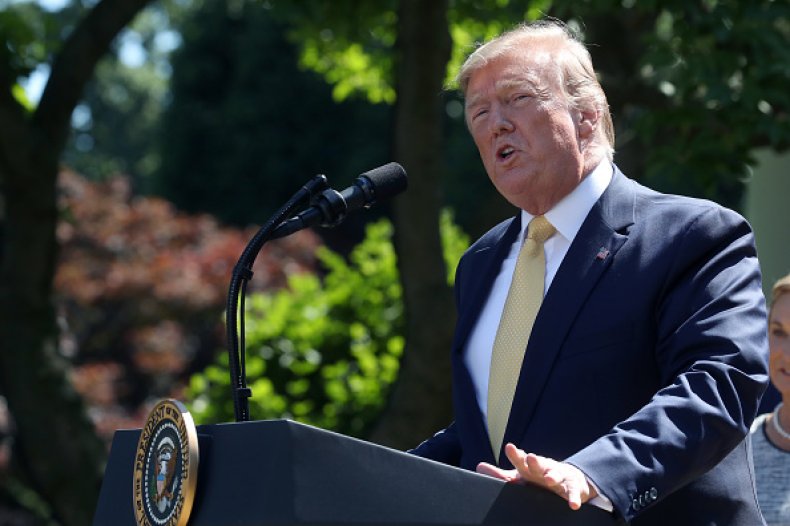 But several early polls have shown Trump to be in danger of losing the state to a Democratic challenger in 2020. A Quinnipiac University poll released earlier this month showed that if the election were held today, Trump would lose to former Vice President Joe Biden by roughly 4 percentage points.
According to that survey, Trump's hold over the state was also threatened by Pete Buttigieg, Julián Castro, Beto O'Rourke, Bernie Sanders and Elizabeth Warren. Each of those Democratic candidates were within the poll's margin of error in terms of beating Trump at the ballot box in 2020.
Internal polling by the Trump campaign, first reported by the New York Times also shows the president to be in trouble in key battleground states like Michigan, Florida and Pennsylvania. In a statement to CBS News, the campaign noted the polls were real but called them "incomplete and misleading" and that they only represented a "worst-case scenario."
Trump pushed back against his own internal polling in a series of tweets, alleging that news outlets had "reported Fake numbers" that do not exist. But after the survey numbers leaked to the Times, the Trump team reportedly parted ways with several of its pollsters.
Trump will officially announce his re-election campaign on Tuesday, kicking off his campaign with a rally in Orlando, Florida. In an interview with ABC's George Stephanopoulos last week, Trump claimed his campaign had "great internal polling."
"We are winning in every single state that we've polled. We're winning in Texas very big. We're winning in Ohio very big. We're winning in Florida very big," Trump said. The president added that polls showing otherwise do not bother him because he likes the truth: "I'm actually a very honest guy. If I thought they were correct, I wouldn't be complaining at all."