Trump is Rich Enough to Go Anywhere, But He Only Likes To Stay At His Own Properties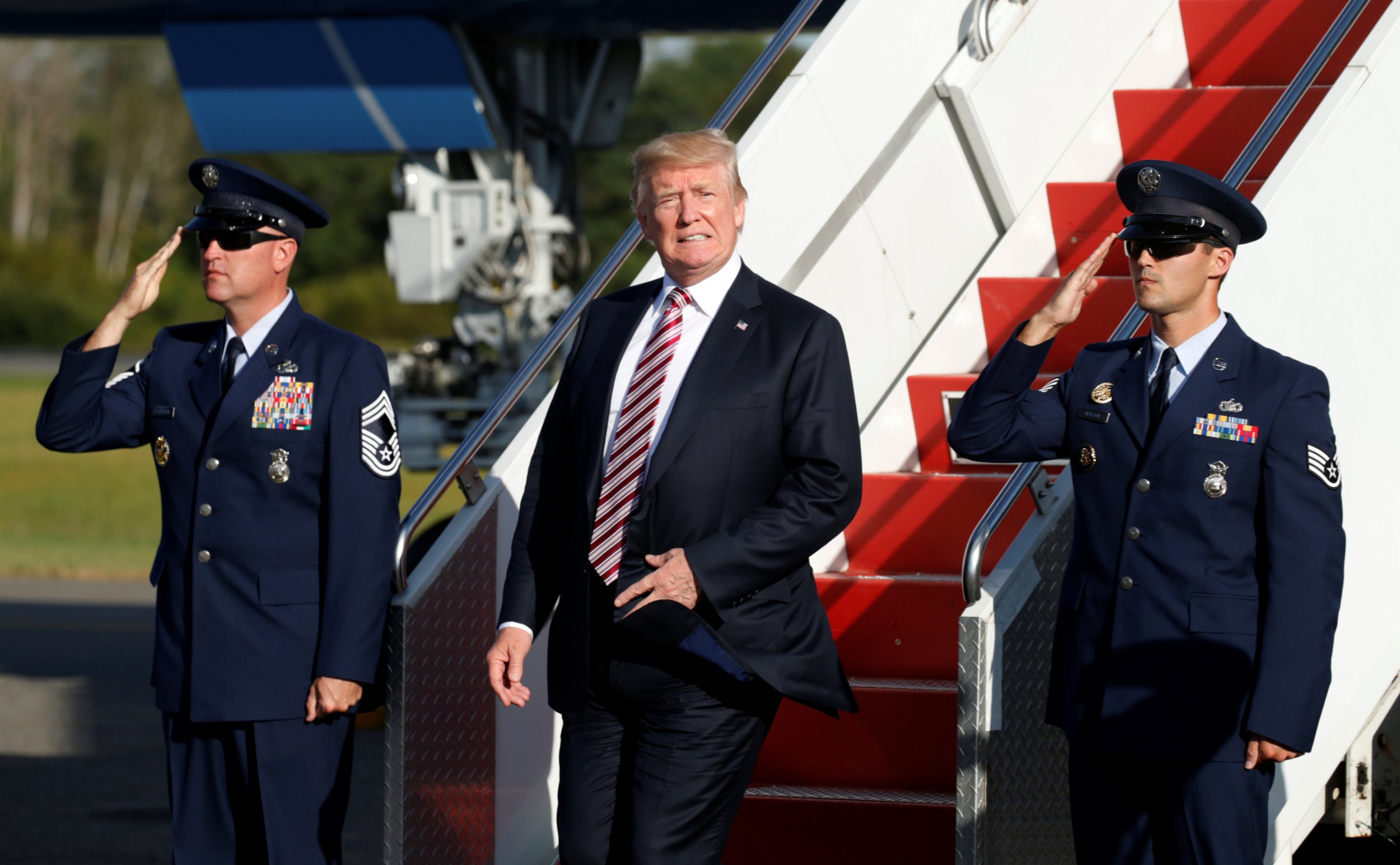 Donald Trump may not have a single major legislative victory to be thankful for this Thanksgiving, but he did reach somewhat of a milestone on Thursday morning: The president marked the 100th day of visiting one of his own properties since assuming the White House.
The first family's Thanksgiving celebrations at Mar-a-Lago, their membership-only Florida resort, arrived under continued scrutiny surrounding the cost to taxpayers for each of his presidential excursions to Trump-branded resorts and golf clubs. He's now spent a total of 34 out of his 45 weekends in office visiting one of his own properties, with only four of his weekends spent entirely in Washington.
Related: Here's How Donald Trump Could Actually Be Impeached
Local police forces have reported Trump's visit to Mar-a-Lago for Thanksgiving weekend will accrue an additional $70,000 in daily security costs, along with heavy traffic congestion caused by the presidential motorcade. Palm Beach Sheriff Ric Bradshaw, who compared Trump's visits to the resort with "living next to railroad tracks," said his department is still waiting to be reimbursed over $3 million from the president's previous trip to the region.
As the bill for the president's travels have surged for taxpayers, so have membership fees at Mar-a-Lago, which doubled to nearly $200,000 since Trump took office. Government watchdog groups like Citizens for Ethics and Responsibility in Washington (CREW) have charged Trump with profiting off the presidency, using his travels to boost his private business empire.
While several Trump properties have suffered massive declines in sales throughout 2017, the resorts and golf clubs he tends to visit have seen an increase in business. Mar-a-Lago, as well as his golf course in Bedminster, New Jersey, are just two examples.
The properties he doesn't visit have suffered. The Trump SoHo in downtown Manhattan, had, as of Wednesday, cut ties with the Trump Organization. The hotel will eventually remove the president's name from the building, and his employees will no longer oversee day-to-day operations. "The Trump SoHo has been hemorrhaging business since he announced his presidential campaign," CREW wrote on Twitter Wednesday. "The businesses that he personally attends are doing much better. Maybe that's why he's been to one roughly 1/3 days of his presidency."
Trump's turkey day at Mar-a-Lago will reportedly cost taxpayers well over $1 million, possibly reaching over $3 million in travel and security costs alone.