Donald Trump Will Spend Thanksgiving at Mar-a-Lago While He Makes Troops Stay Away From Their Families at the Border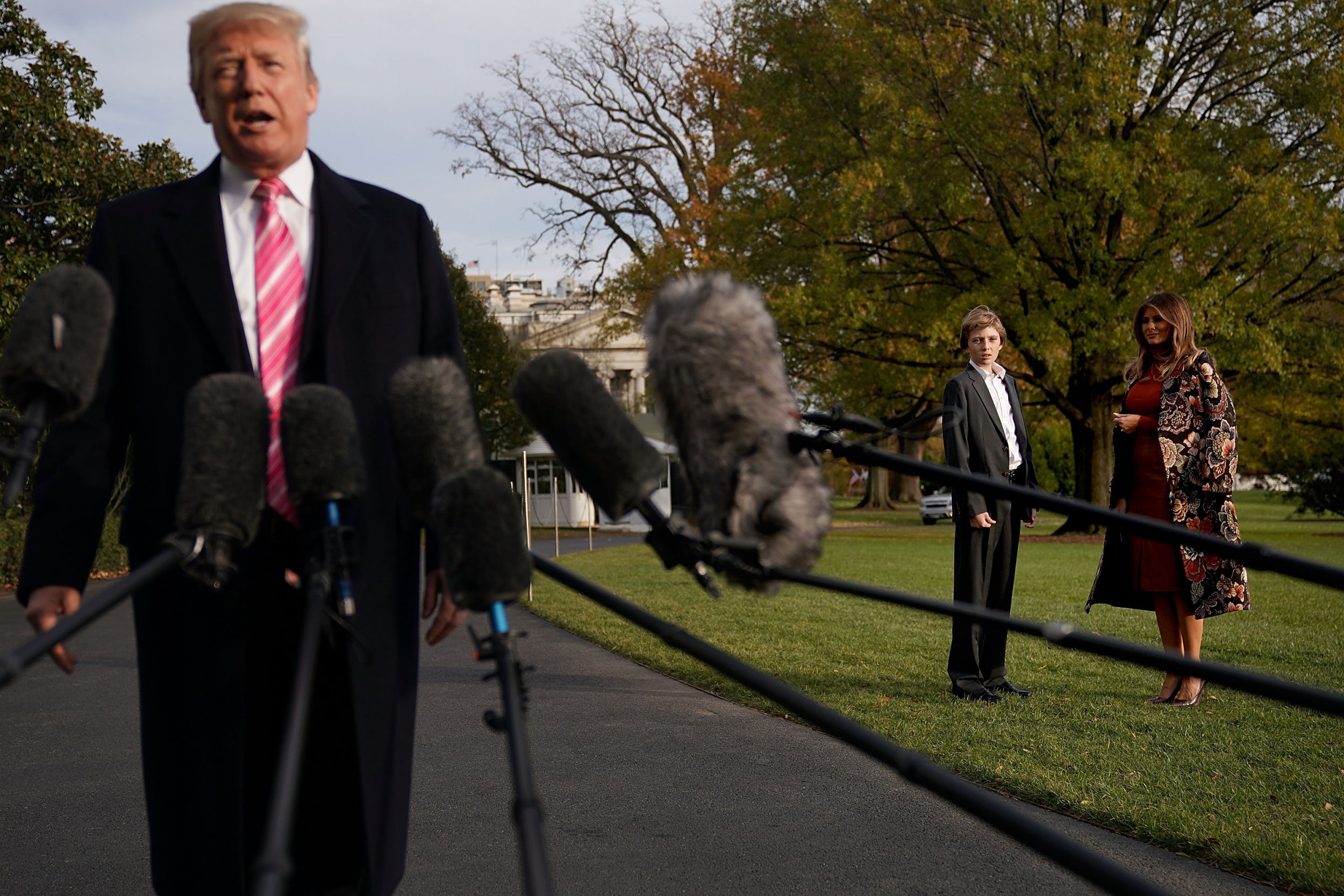 President Donald Trump is facing criticism for planning to continue his tradition of spending Thanksgiving at his Mar-a-Lago resort while keeping thousands of American troops stationed at the southern border away from their home and families for the holiday.
A Federal Aviation Administration advisory last week listed flight restrictions for this Tuesday through Sunday in relation to Trump's supposed trip to Palm Beach, where his private club he dubs the "Winter White House" is located.
While Trump plans to enjoy a Thanksgiving feast, he has expressed no intention of letting troops do the same. The president sent troops to the border with Mexico last month ahead of the midterm elections, claiming that the move was needed in light of a migrant caravan from Central America making its way to the United States.
The number of active-duty troops reached a high of about 5,800, according to a top Pentagon official last Thursday. The deployment is scheduled through December 15, well past Thanksgiving. Trump sent them to the border despite having close to 2,100 National Guardsman already stationed to help the Department of Homeland Security.
Trump on Saturday said troops needed to stay at the border for "as long as necessary." He added that troops constructed a "very beautiful fence" that is "fully manned, nobody gets through."
"When they're caught, they're not released," Trump said.
Washington Post columnist Dana Milbank penned an opinion piece Saturday slamming the president, titled, "While Trump feasts on Thanksgiving, troops on the border eat rations and await Pancho Villa," a Mexican revolutionary general who was assassinated in 1923.
"Since the election, Trump has forgotten about the mortal peril posed by the caravan 'invasion'—he has mentioned the 'caravan' only once, and only when asked—but the troops he ordered to act in this political advertisement can't forget," Milbank wrote. "They will remain on the border through Thanksgiving, the New York Times reported, eating MRE rations, living in tents without electricity, receiving neither combat pay nor hostile-fire pay."
Democratic Hawaii Senator Brian Schatz on Veterans Day lodged a similar criticism at Trump.
"Deploying troops to our own border for no national security reason is one of the biggest scandals of this Presidency. These dedicated, skilled, highly trained men and women will likely miss Thanksgiving w family, are near American cities but eating MREs," he tweeted. "Let them go home."
Senior Defense Department officials told Newsweek earlier this month that the deployment of troops to the border ahead of the arrival of a migrant caravan was a politically motivated stunt prior to the midterm elections.
Trump's past Thanksgiving meals have reportedly consisted of 24 dishes including turkey, stuffing, stone crab, leg of lamb, beef tenderloin, scallops, lobster bisque, ahi tuna martinis and seven desserts.