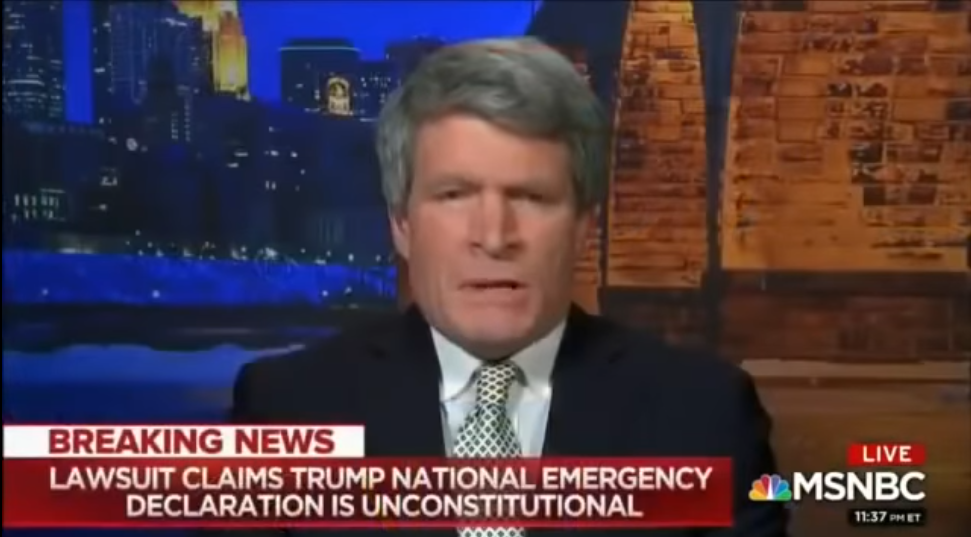 Former White House ethics lawyer Richard W. Painter took another shot at President Donald Trump on Thursday, this time through his Twitter account.
Painter, who served under former President George W. Bush, retweeted a Feb. 20 tweet from Trump, where the president stated that the New York Times was the "enemy of the people."
"A newspaper is the "enemy of the people"?," Painter asked in his retweet. "What does he want, a propaganda ministry? He's nuts. He thinks he's in Germany eighty years ago.
Amendment 25."
Painter has frequently cited Amendment 25, part of which allows for a sitting president to be removed from office if he or she is "unable to discharge the powers and duties" of the office, as a way to remove Trump from office.
During an appearance on MSNBC's The 11th Hour with Brian Williams, Painter cited the president's mental health as a reason for Vice President Mike Pence and cabinet members to invoke the amendment.
"The president is not well at all mentally. I think he's an extreme narcissist. He has been denied what he wants, his wall, and he is having a hissy fit," Painter said. "He is out of control, and he will not take no for an answer from Congress. And he's going to do this. He is going to insist on doing — he is going to tear the country apart. It's unconstitutional. It's illegal. He is going to do enormous damage to the Republican Party which is going to split right down the middle over this, and we really need to keep in mind that this is because the president is not well."
Painter continued to use Trump's mental state as a reason for removal from office in a series of tweets.
"The mental illness of @realdonaldtrump is extreme and a danger to our Country. It now brings us to an imaginary "national emergency" as well as a real one. The Constitution tells us what to do about it," Painter said.
He later retweeted Trump and cited the tweet — where the president says former Deputy FBI Director Andrew McCabe didn't go to the bathroom without the approval of former FBI Director James Comey — as "one of hundreds of tweets" that would help psychiatrists determine that Trump is "mentally ill."