Donald Trump Calls Thousand Oaks Shooter a 'Sick Puppy' After California Shooting Left 12 Dead
President Donald Trump called an ex-Marine who shot up a bar in Thousand Oaks, California, this week—leaving a dozen people dead—a "sick puppy" during a gathering with reporters Friday.
"He's a very sick puppy. He's a very, very sick guy," Trump said of the suspected gunman, 28-year-old David Long. "Not too many people knew about it but now that they're looking they're starting to see he had a lot of problems. A lot of trouble."
Long was a Marine veteran who served in Afghanistan.
"Look, it is a problem. It is a disastrous problem," Trump said to reporters. "It makes you sick to look at it. But he was a very, very mentally ill person."
Later, Trump talked about Long potentially suffering from post-traumatic stress disorder.
"Well he was a war veteran. He was a Marine. He served time, he saw some pretty bad things," Trump said. "And a lot of people say he had the PTSD. And that's a tough deal."
Trump was speaking with reporters ahead of a planned trip to France for events honoring Armistice Day.
Long opened fire in the Borderline Bar & Grill shortly before midnight on Wednesday, killing 12 and injuring many others. The country bar was popular with young people and college students. The gunman died at the scene of the shooting.
Among those killed in the tragedy was 27-year-old Telemachus Orfanos, who had previously survived the deadliest mass shooting in U.S. history at a country music festival in Las Vegas the year prior.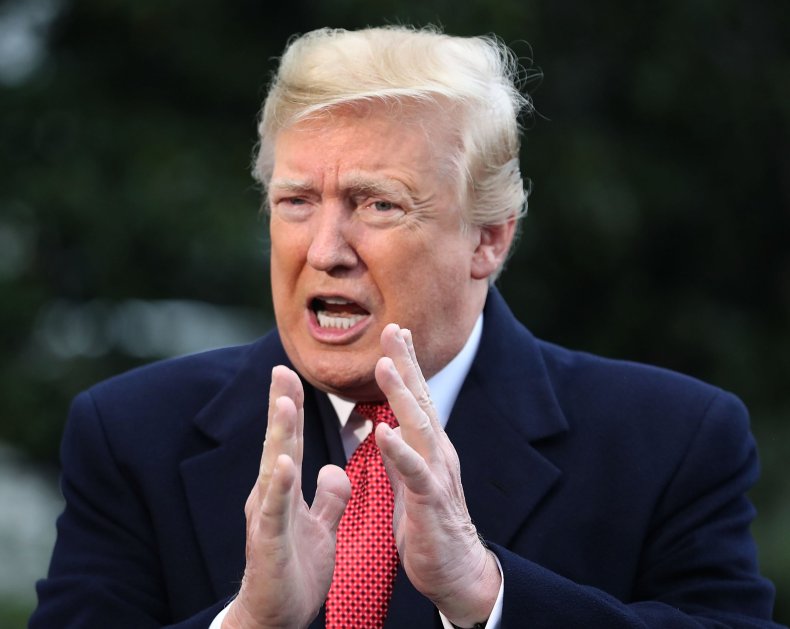 Orfanos's mother pleaded for gun control in an interview soon after finding out her son had passed.
"I don't want prayers. I don't want thoughts," Susan Orfanos told KABC-TV. "I want gun control. And I hope to God nobody else sends me any more prayers. I want gun control. No more guns!"