After Twitter Fact-Checks Donald Trump's Tweet, President Threatens to Close Down Social Media Platforms
President Donald Trump has threatened to "strongly regulate" or close down social media platforms if they curb the speech of conservative users.
The commander-in-chief said on Wednesday morning that his administration would consider the measures if the tech platforms were to "totally silence conservative voices."
He also urged social media firms to "clean up" their acts a day after Twitter labeled two of his tweets as "potentially misleading."
Posting on social media, Trump said: "Republicans feel that Social Media Platforms totally silence conservatives voices. We will strongly regulate, or close them down, before we can ever allow this to happen.
"We saw what they attempted to do, and failed, in 2016. We can't let a more sophisticated version of that happen again."
After claiming that voting by mail would lead to a "free for all on cheating" and electoral fraud, the president added: "Whoever cheated the most would win. Likewise, Social Media. Clean up your act, NOW!!!!"
Newsweek has contacted the White House and Twitter for further comment. This article will be updated with any response.
Trump issued his warning to social media companies after Twitter fact-checked posts he made claiming that mail-in voting increased instances of fraud.
The social media platform tagged the president's two tweets with a message that linked to a page with statements refuting a connection between mail-in voting and increased voter fraud.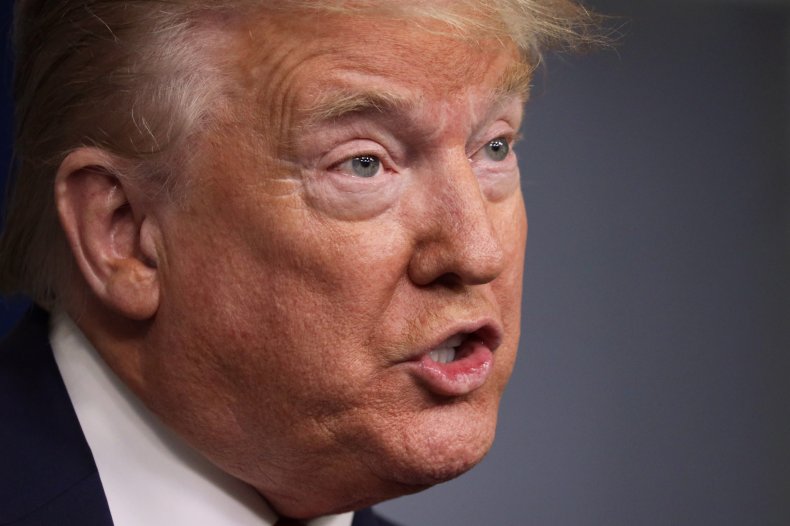 One of the president's tweets read: "There is NO WAY (ZERO!) that Mail-In Ballots will be anything less than substantially fraudulent. Mail boxes will be robbed, ballots will be forged & even illegally printed out & fraudulently signed.
"The Governor of California is sending Ballots to millions of people, anyone living in the state, no matter who they are or how they got there, will get one."
Twitter's action prompted Trump to accuse the company of "interfering" in the upcoming presidential election.
"They are saying my statement on Mail-In Ballots, which will lead to massive corruption and fraud, is incorrect, based on fact-checking by Fake News CNN and the Amazon Washington Post," the president tweeted on Tuesday night.
"Twitter is completely stifling FREE SPEECH, and I, as President, will not allow it to happen!"
The social media platform announced that it would be marking "potentially harmful and misleading content" with warning labels on May 11.
A spokesperson for the firm told CNN Business that the decision to mark Trump's tweets was "in line" with the announced approach.