As Donald Trump Threatened North Korea With 'Fire and Fury,' Justin Trudeau Quietly Got an Imprisoned Canadian Released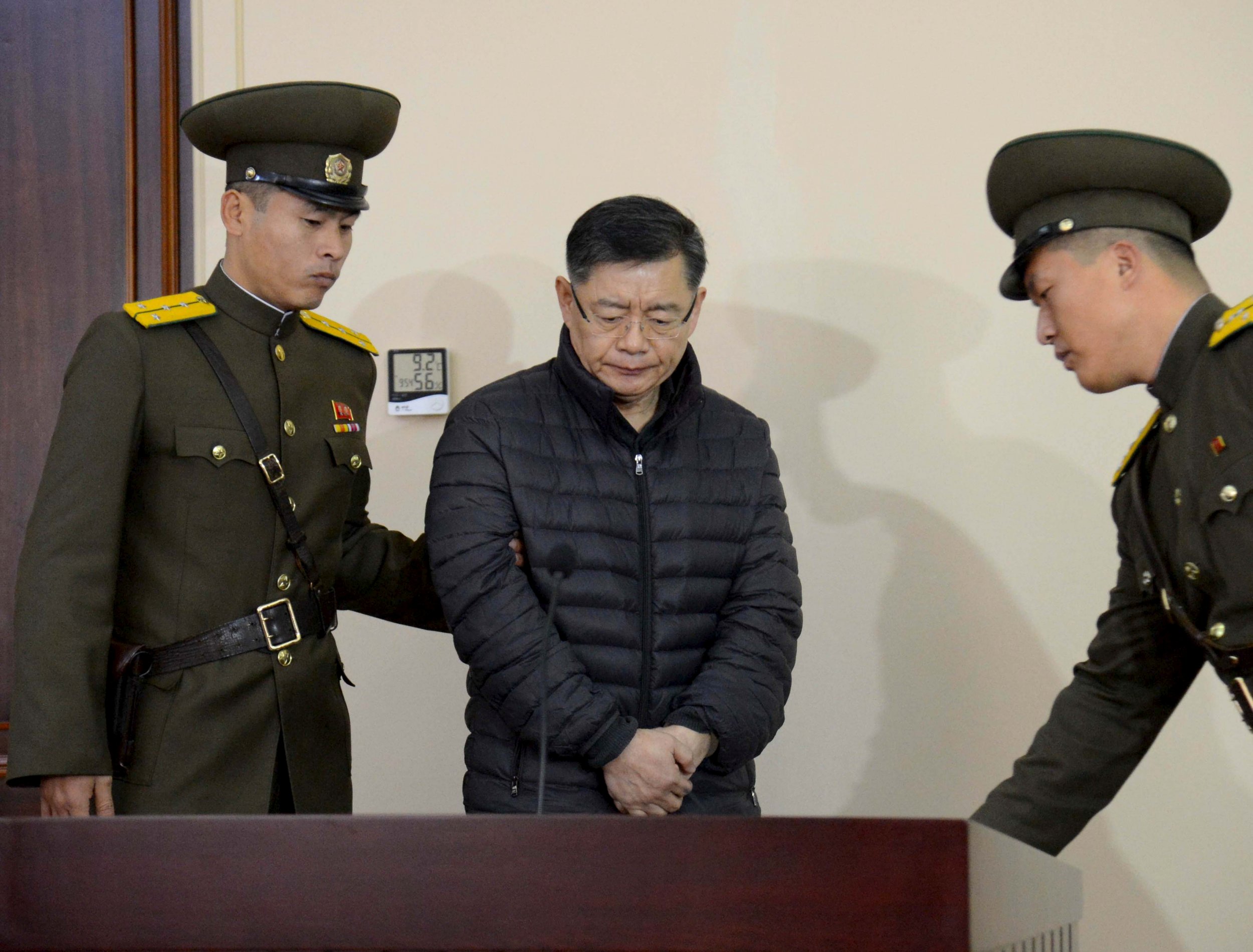 While U.S. President Donald Trump was threatening North Korea with "fire and fury" as tensions between the two countries escalated Tuesday night, Canadian Prime Minister Justin Trudeau was taking a quieter line with Pyongyang—with great effect. His envoy achieved Canada's objective to secure the release of one of its citizens held in North Korea for the past two and a half years.
State-controlled news agency KCNA announced Tuesday that North Korea's top court was releasing Toronto Presbyterian pastor Hyeon Soo Lim "on sick bail" for "humanitarian" reasons, as reported by Reuters.
Canadian officials had notified Lim's son James over the weekend that the country would send a delegation to North Korea—including Daniel Jean, the prime minister's national security adviser, and a doctor—with a letter to North Korean ruler Kim Jong Un, a family spokesperson told CNN.
The Canadian delegation's arrival in Pyongyang was officially confirmed on Tuesday. "[Lim's] health and well-being remain of utmost importance to the government, and we are obviously continuing to engage on his case, and given that it is an active case, we cannot provide any further comment at this time," Trudeau's press secretary Cameron Ahmad told journalists.
North Korea sentenced the 62-year old pastor to hard labor for life in December 2015, after he was accused of attempting to overthrow Kim's regime. His family said he had been traveling to and from North Korea on humanitarian trips to establish orphanages, nurseries and nursing homes and had visited the country more than 100 times in the past 20 years.
CNN interviewed the pastor in January 2016, finding he was forced to work eight hours a day, six days a week, in a camp where he had never seen another inmate. "Nobody knows if I will ever go home, but that is my hope. I miss my family. I am longing to see them again, and my congregation," he told the American broadcaster.
After the death of Otto Warmbier in June, an American citizen detained in North Korea and only released when he had already suffered brain damage, Trudeau has faced increased calls to pressure Pyongyang to free the Canadian minister.
But Lim isn't the only point of concern for Trudeau in dealing with North Korea, whose aim to develop nuclear missiles capable of reaching across the Pacific has Canadians worried they are in range. Trudeau addressed the concerns over Kim's ambitions and repeated missile tests in violation of U.N. rules in April.
"A nuclear power like North Korea that has shown a level of irresponsibility," he said, pausing for several seconds as he searched for the right words, finally continuing, "fundamental irresponsibility—to not to use a word like crazy, which I will not use—is a real concern."
He then added, Canada would "do whatever we can to ameliorate and defuse the situation with North Korea."