As Trump Threatens Nuclear War, Japan's Peace Bell Rings In Nagasaki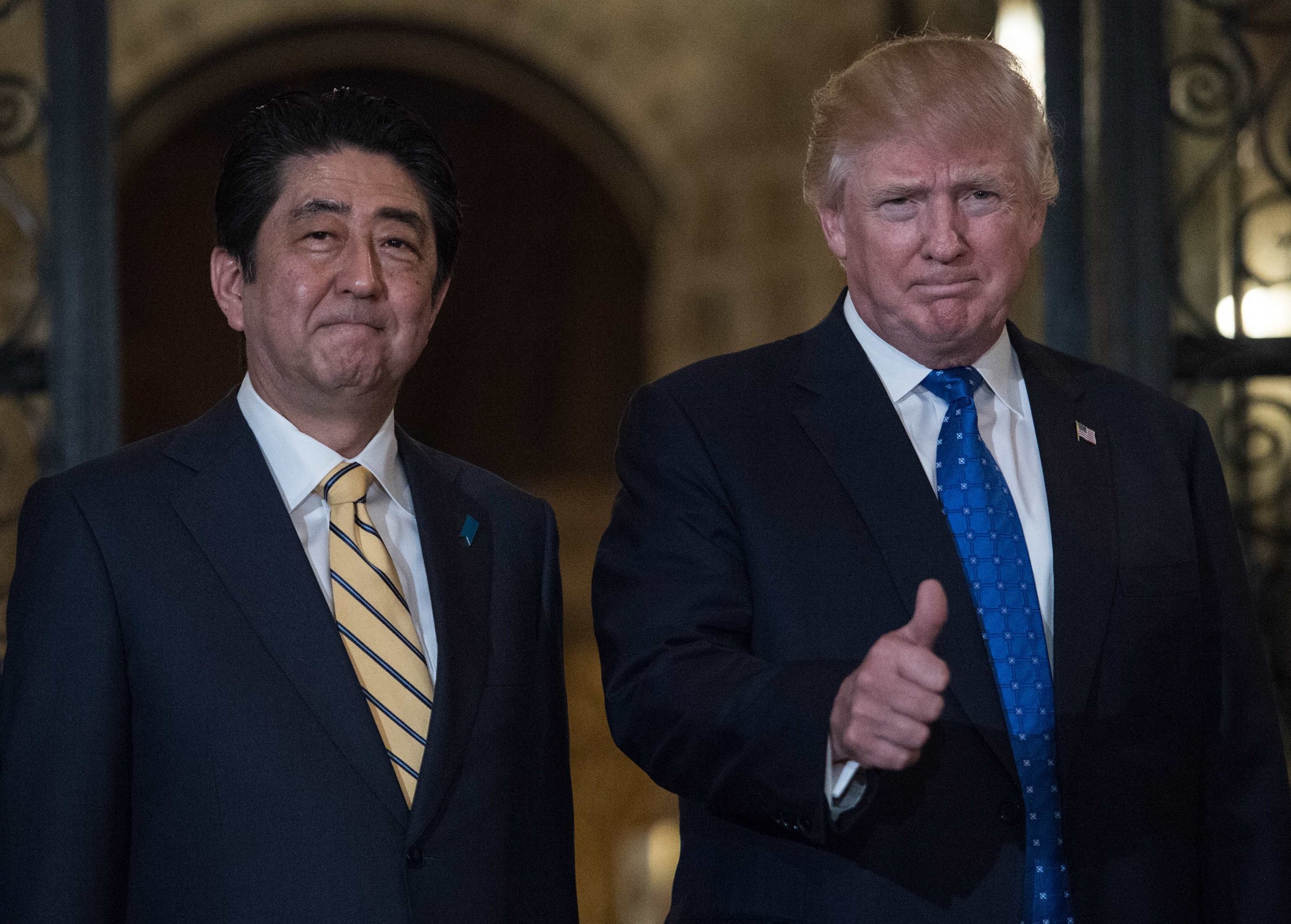 As President Donald Trump was threatening "fire and fury" against the North Korean regime and boasting of his nation's nuclear arsenal on Twitter Wednesday morning, Nagasaki residents held an annual ceremony marking the 72nd anniversary of the U.S. attack on the Japanese city.
Men and women wearing black suits and dresses gathered for a moment of silence at peace park, where the city's peace bell rings each year at 11:02 a.m.; the moment the attack occurred on August 9, 1945. The bombing of Nagasaki, which arrived three days after the first atomic bomb was used on the Japanese island of Hiroshima, was responsible for killing approximately 70,000 additional people within the first two to four months.
Related: Here's What Donald Trump May Look Like Affter His Stressful Presidency
Nagasaki Mayor Tomihisa Taue encouraged world leaders to end dangerous rhetoric surrounding the proliferation of nuclear arms while slamming Japanese President Shinzo Abe for failing on his vows to denuclearize the globe while in office.
"The international situation surrounding nuclear weapons is becoming increasingly tense," Taue said Wednesday. "A strong sense of anxiety is spreading across the globe that in the not too distant future these weapons could actually be used again."
Abe, one of Trump's first visits from a world leader after winning the 2016 presidential election, was dining with the U.S. president at his Mar-A-Lago property in Florida when North Korea tested an intermediate-range ballistic missile. Both leaders quickly began assessing the national security situation in an open-air dining room, where members of the Trump property were eating dinner and waiters were continuing to serve their patrons.
North Korea has only continued challenging both Abe and Trump, while reportedly moving forward in its path toward achieving an intercontinental ballistic missile capable of reaching the U.S.
"The nuclear threat will not end as long as nations continue to claim that nuclear weapons are essential for their national security," Taue continued, adding its "incomprehensible to those of us living in the cities that suffered atomic bombings" that Japan has remained absent during negotiations on the United Nation's Nuclear Prohibition Treaty.