Donald Trump Threatens 'Official End of Iran' after Report of Rocket Landing Near U.S. Embassy in Baghdad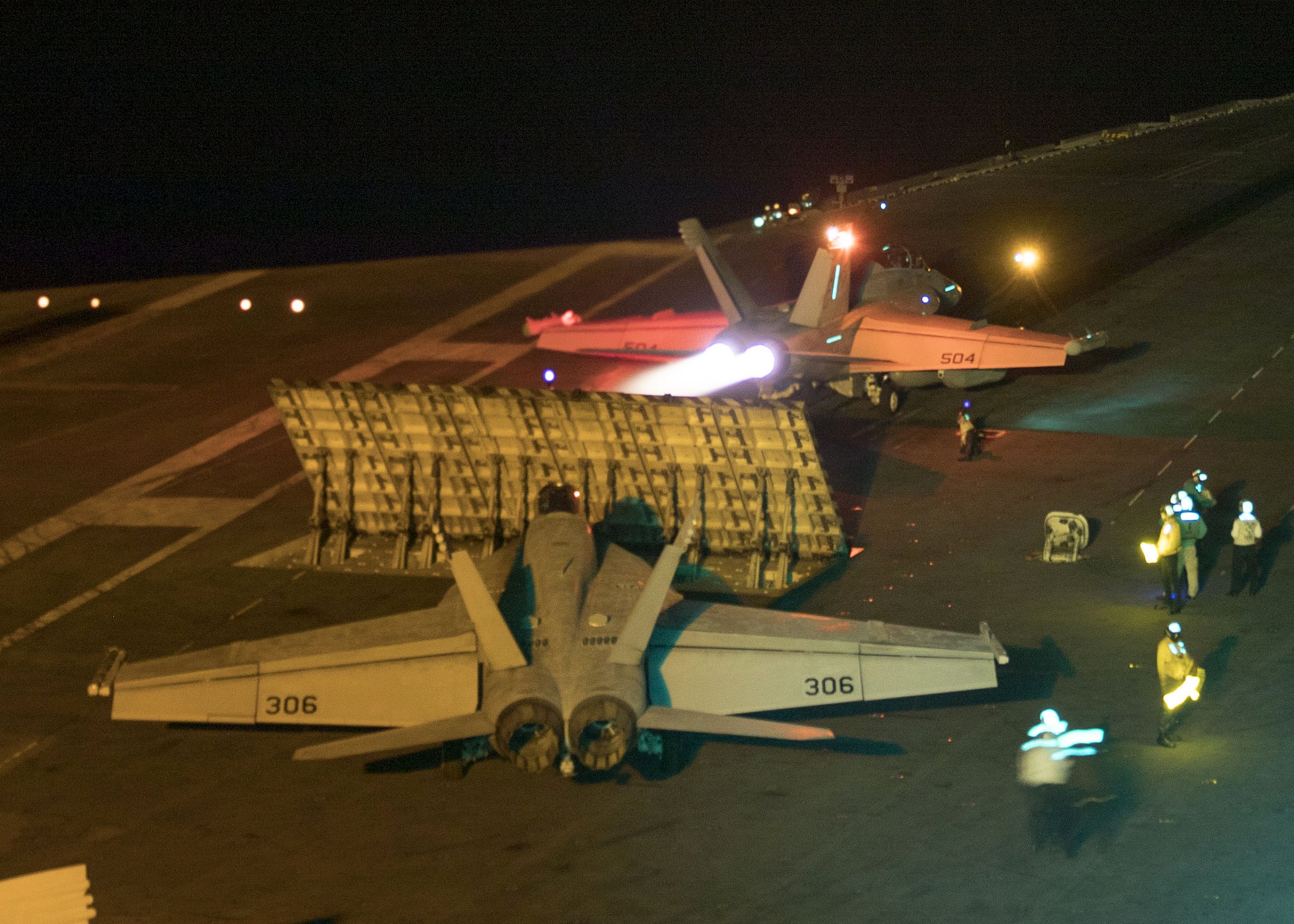 Shortly after news outlets reported Sunday that a rocket had landed near the U.S. embassy in Baghdad, President Donald Trump tweeted an ominous ultimatum to Iran, insinuating that a threat to the U.S. could result in the "official end of Iran."
"If Iran wants to fight, that will be the official end of Iran," Trump tweeted Sunday afternoon. "Never threaten the United States again!"
This was not the first time the president has demanded that Iran stop making threats to the United States. In July 2018, Trump wrote on Twitter: "To Iranian President Rouhani: NEVER, EVER THREATEN THE UNITED STATES AGAIN OR YOU WILL SUFFER CONSEQUENCES THE LIKES OF WHICH FEW THROUGHOUT HISTORY HAVE EVER SUFFERED BEFORE. WE ARE NO LONGER A COUNTRY THAT WILL STAND FOR YOUR DEMENTED WORDS OF VIOLENCE & DEATH. BE CAUTIOUS!"
The president did not explicitly state what spurred this latest warning message, but his tweet came shortly after The Washington Post and other news outlets reported that a rocket had stricken the fortified Green Zone of Iraq's capital city of Baghdad.
Newsweek subscription offers >
"A Katyusha rocket fell in the middle of the Green Zone without causing any losses; details to come later," the Iraqi military said in a brief statement to Reuters.
The Post reported that no one immediately claimed responsibility for the rocket but that Iraqi officials suspected Iran-backed Shiite Muslim militias in the region.
The rocket struck about a mile from the U.S. embassy in Baghdad, according to reports. However, the complex had already been evacuated days earlier of all nonessential staff as a precautionary measure amid rising tensions between Washington and Tehran. The U.S. consulate in the city of Irbil had been cleared of its staff as well.
Reuters reported that Baghdad police had located a rocket launcher in eastern Baghdad and sealed off the area.
Relations between the U.S. and Iran have soured significantly in the two years since Trump took office. In 2018, The White House withdrew from a 2015 multination nuclear deal, accusing Iran of using sanction relief to fund militant groups and ballistic missile activity. In April, the U.S. escalated tensions by taking the unprecedented step of designating Iran's Revolutionary Guards a terrorist organization. The U.S. military recently deployed the USS Abraham Lincoln carrier strike group and a bomber task force to the Persian Gulf.
Iran has denied U.S. intelligence reports that it had quietly fitted small, nonmilitary sailing ships, known as dhows, with cruise missiles.
Some questioned the sources of intelligence about Iran's purported militarization and preparation for conflict with the U.S., noting that the evidence of claims that Iran was arming fast-attack ships with missles was based on satellite imagery provided to U.S. officials by Israel, no friend of Iran. Similarly, National Security Council (NSC) chief John Bolton is a noted pro-war hawk who has publicly talked up the threat posed by Tehran for years.
One U.S. military official, who spoke on the condition of anonymity, recently told Newsweek to be cautious about the NSC's warnings of heightened threats posed by Iran-aligned Iraqi militias, as those assessments haven't necessarily matched the Pentagon's observations in the region.
"The threat stream I've seen doesn't line up with what the NSC is leaking, let me put it that way," this official told Newsweek.
Within the White House, Trump was reportedly concerned that Bolton and other hawks might have been trying to nudge the U.S. into military conflict. The Washington Post reported last week that Trump was "not comfortable with all this 'regime change' talk" and that the president "wants to talk to the Iranians; he wants a deal."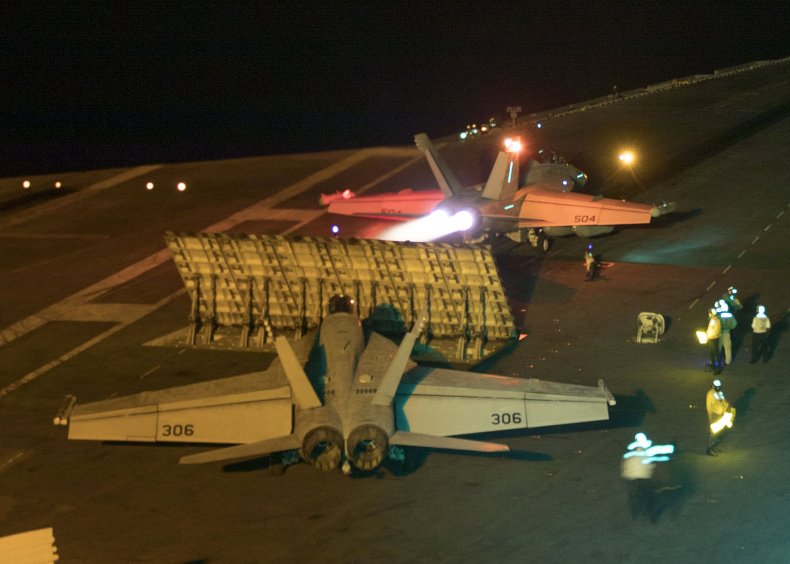 Donald Trump Threatens 'Official End of Iran' after Report of Rocket Landing Near U.S. Embassy in Baghdad | World