Trump Threatens Press Credentials Over 'Fake' Negative Media Coverage
President Donald Trump threatened certain media outlets' press credentials on Wednesday, claiming negative press coverage of his administration was "fake."
"The Fake News is working overtime," Trump tweeted. "Just reported that, despite the tremendous success we are having with the economy & all things else, 91% of the Network News about me is negative (Fake). Why do we work so hard in working with the media when it is corrupt? Take away credentials?"
The president appeared to be referencing a study from the right-wing firm the Media Research Group (MRC)—a group with the stated purpose of "[exposing] and [neutralizing] the propaganda arm of the Left: the national news media"—that claimed 90 percent (not 91) of coverage of the president at ABC, NBC and CBS was negative. MRC's Research Director Rich Noyes, citing improved popularity polling for the president, wrote in his analysis of the study: "The liberal media's war against President Trump was as fierce as ever during the first four months of 2018, but the onslaught appears to be for naught."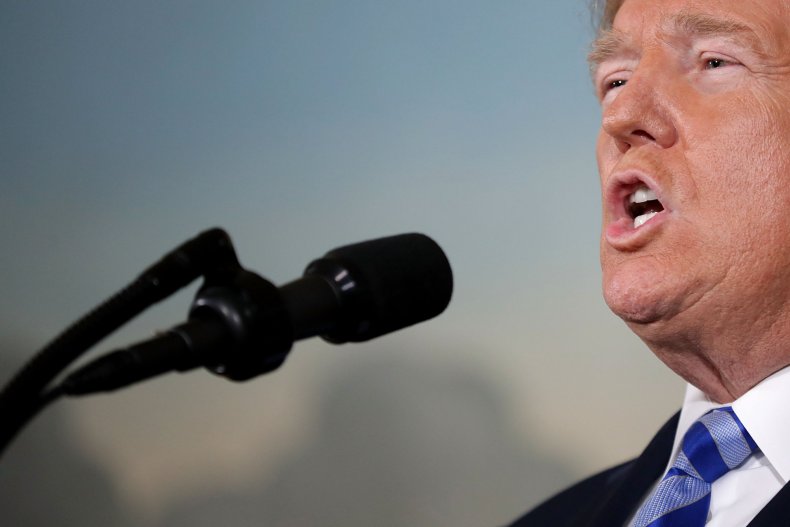 A number of people have questioned the validity of the study and, as the Washington Post pointed out, the MRC is funded by the same family, the Mercers, that helped get Cambridge Analytica and right-wing site Breitbart off the ground.
The tweet from Trump, perhaps predictably, came just after a segment about the study on the president's favored morning show Fox & Friends, which he often seems to live-tweet. But the post from Trump Wednesday morning seemed to get at a core belief from the president—that all news that he doesn't like—regardless if it's grounded in truth—should be deemed fake. Trump has, of course, regularly claimed news was fake—he has tweeted about it repeatedly—but in the post Wednesday, he seemed to state that if news about him is not positive, it shouldn't be considered real.