Donald Trump Told Andrew McCabe That 80 Percent of FBI Employees Voted for Him in 'Bizarre' Interview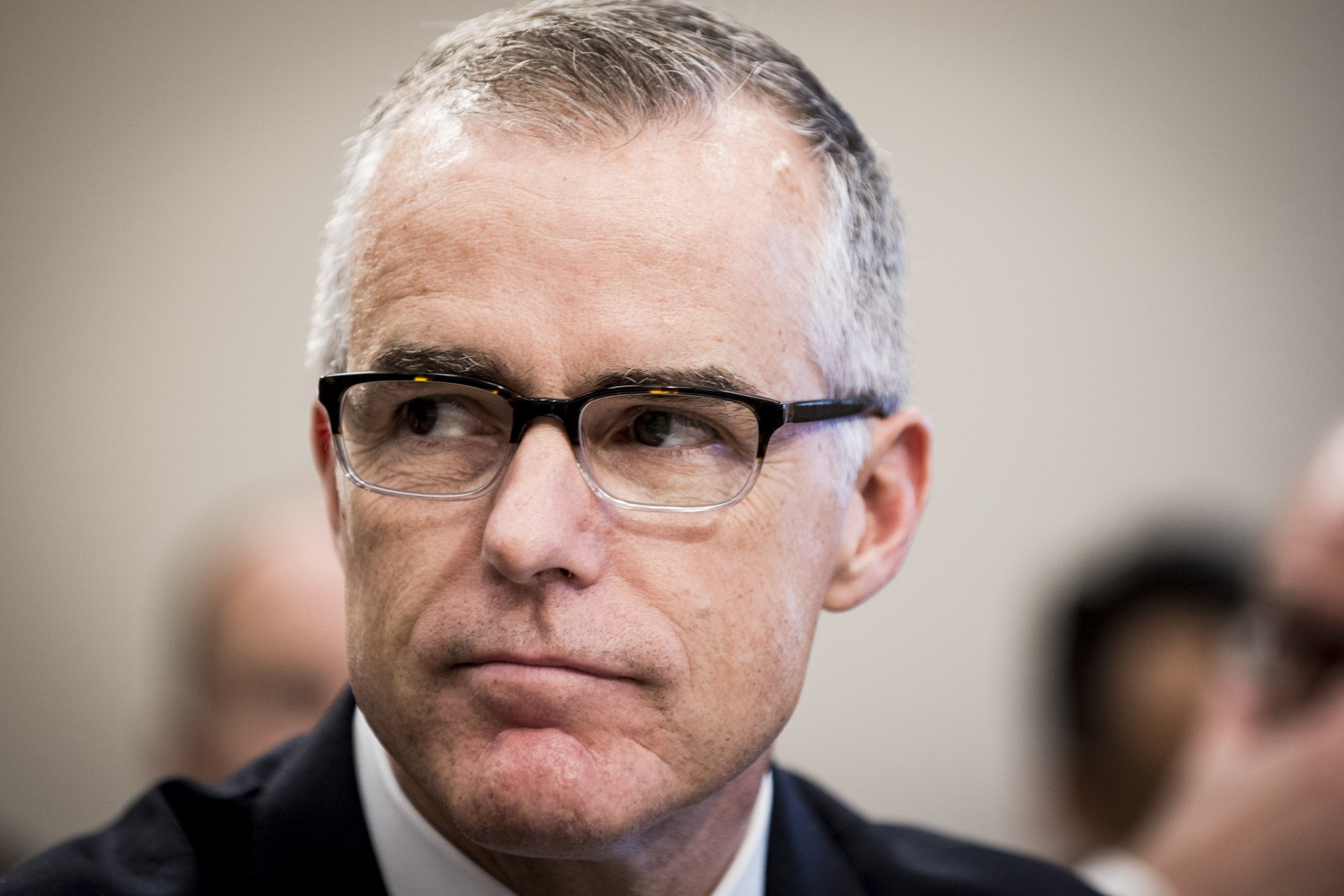 Former Acting FBI Director Andrew McCabe described a "bizarre" interview with President Donald Trump in which the U.S. leader claimed that 80 percent of FBI workers voted for him in the 2016 election.
McCabe said he had been invited to meet with Trump in the Oval Office to interview for the position of FBI director before he was fired from the agency. But what unfolded, he said, was "a bit of a bizarre experience."
"He began by talking to me about his Electoral College results in the state of North Carolina, which I didn't really know about or understand how that related to the position of FBI director," McCabe said in an interview with CBS's Scott Pelley on 60 Minutes Overtime.
Then, McCabe said, Trump turned the discussion to "the support that he enjoyed within the FBI.
"He estimated that 80 percent of FBI employees must have voted for him, and he asked me if I thought that was true," McCabe said. "I said, 'I have no idea who people in the FBI voted for. It's not something that we discuss at work."
Trump did not appear to offer any evidence for his claim, and it wasn't clear where the president would have obtained that information.
While McCabe's career with the FBI would be cut short, the agency's former acting director said Trump had high praise for him during the interview.
"He talked about how great it was that I was here interviewing and wasn't it terrific that I was being considered," McCabe said of Trump. "He said, 'You know, you actually might get the job.' I said, 'Thank you.' He said, 'But if you don't, you'll just go back to being a happy FBI guy.'"
The interview seemed to have turned sour when the discussion pivoted back to the 2016 election.
McCabe explained to Pelley that the president had asked him in a previous meeting, which took place "the day after" former FBI Director James Comey had been fired, whether McCabe had voted for him.
"He asked me who I voted for, which was striking, because I had been counseled for years by our internal ethics advisers that you never ask people who they voted for," McCabe said.
The former FBI acting chief said that he did not give Trump "a straight answer" at the time, but that he took it upon himself to address the matter during his Oval Office interview with the U.S. leader.
"So, during the job interview, I said to him, 'Mr. President, the last time I was here you asked me a question, so if that's OK, I'd like to go back to that.' And he said, 'Fine.' And then I explained to him that I'd been a Republican my entire life, that I voted for the Republican candidate for presidency every prior election, but in the 2016 election, I did not. I chose not to vote at all because of the political nature of the investigations that we were involved in at the time. I just thought that it was better that I sit that one out."
McCabe said Trump never asked him any questions about how he would run the FBI or what his approach to law enforcement would be.
"He didn't ask me any questions like that," McCabe said. "We had a conversation about North Carolina. He talked to me about how great it was that I was there interviewing. I told him that I didn't vote for him and then that was pretty much the end of the interview."