U.S President Donald Trump privately lambasted NATO when meeting leaders from the G-7, Axios has reported.
He called the alliance "as bad as NAFTA" ahead of the G-7 summit earlier in June in Quebec, where the president criticized membership of those organizations.
"It will be an interesting summit. NATO is as bad as NAFTA. It's much too costly for the U.S," Trump said according to an official who had notes transcribed from the closed-door meeting.
In a reference to the upcoming alliance summit in July in Brussels, he also reportedly told the leaders of the G-7 that Crimea should be part of Russia because people on the peninsula that Moscow annexed spoke Russian, Axios reported.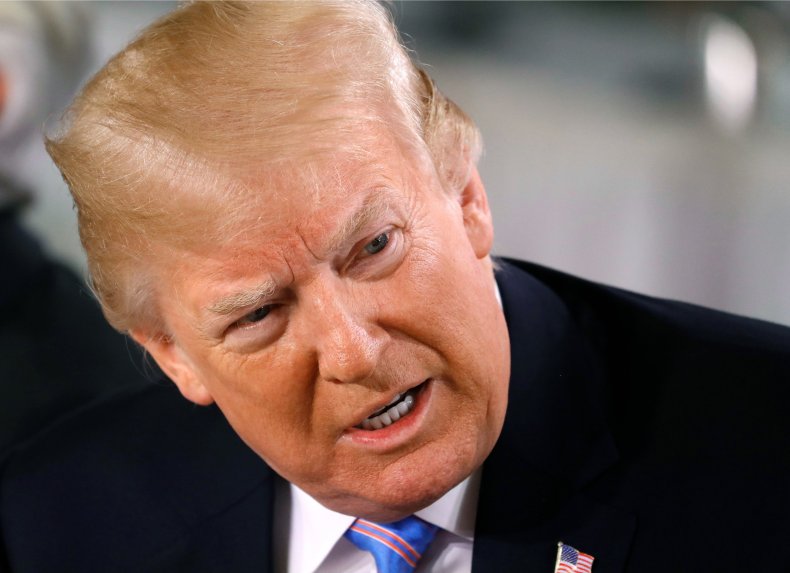 It comes as concerns grow over Trump's commitment to NATO. However, the president has pushed for members of the alliance to contribute more of their budget to maintaining the alliance, whose secretary-general, Jens Stoltenberg, he met in the Oval Office this week.
In a speech in London, Stoltenberg said he hoped the alliance would stay together despite Trump's rhetoric.
"The lesson of history is that we have been able to overcome our differences. Again and again, we unite around our common goal. We stand together. We protect each other," he said, according to The Guardian.
Earlier in June, British officials said they were concerned that a meeting between the U.S. leader and Russian President Vladimir Putin could undermine the alliance.
Following a visit to Moscow by U.S. national security adviser John Bolton, a date for the first Trump-Putin summit has been set for July 16 in Helsinki.
Trump's tensions with NAFTA increased when he said that Washington would slap steel and aluminum tariffs on products from Mexico, Canada and the European Union.
He had previously described the North American trade bloc as the "worst trade deal ever," blaming it for shifting manufacturing jobs to Mexico.
He also described Canadian Prime Minister Justin Trudeau as "dishonest and weak" after the premier said his country would retaliate with tariffs.