Why Donald Trump Touched a Glowing Orb in Saudi Arabia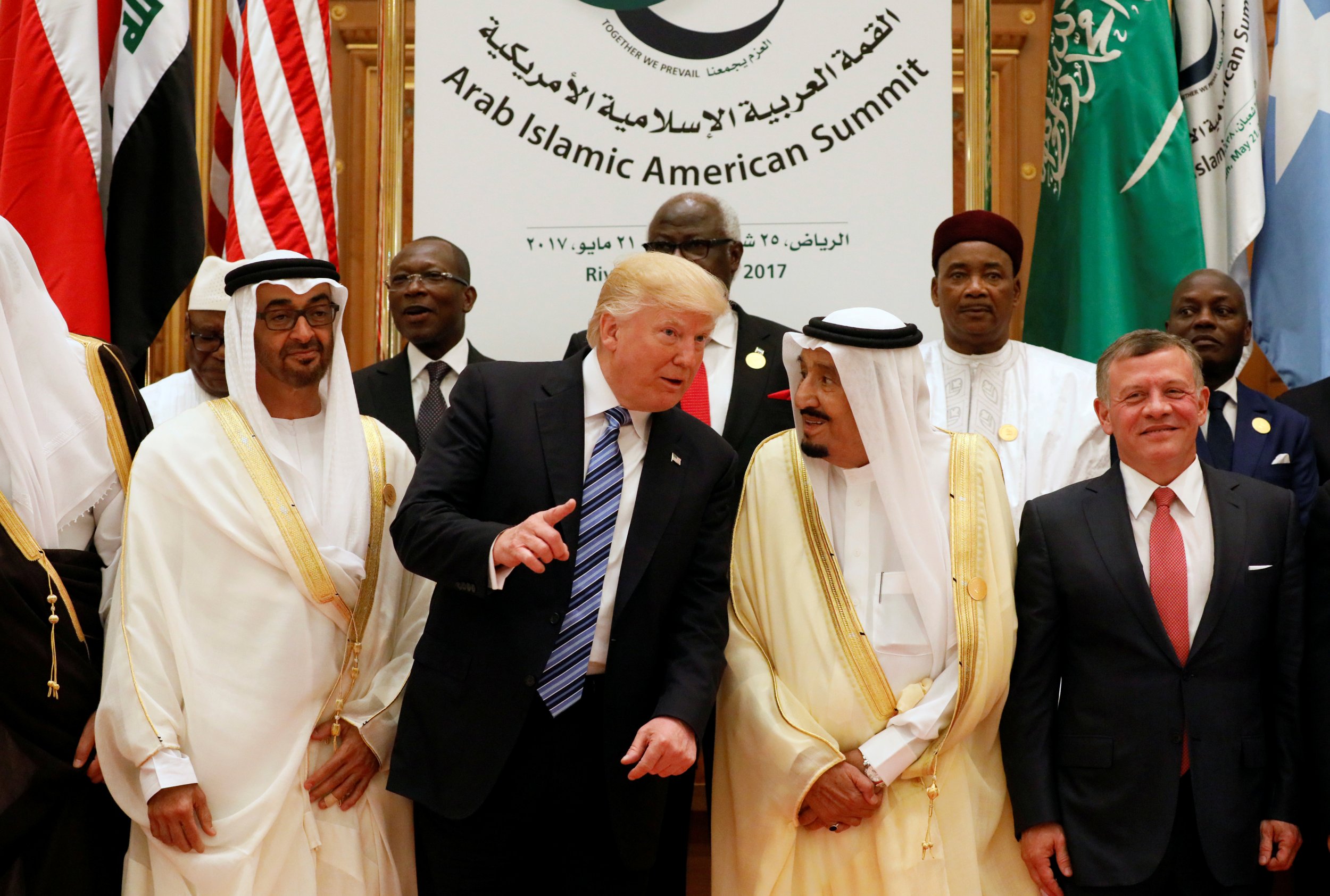 A picture of Donald Trump, Saudi Arabia's King Salman and Egyptian President Abdel Fatah al-Sissi with their hands on a glowing orb has the internet confused—prompting comparisons with Lord of the Rings, Star Wars: The Phantom Menace and other films.
In reality, the widely shared photograph depicts Trump, King Salman and al-Sissi at the opening of the Global Center for Combating Extremist Ideology in Riyadh.
During the center's opening ceremony, the leaders placed their hands on the globe in a gesture of solidarity to launch the center.
Saudi Arabia was the initial stop on Trump's first foreign trip since inauguration, a tour that includes a visit to Israel, the Palestinian territories, Rome and Brussels.
During his visit to Saudi Arabia, Trump signed a $110 billion arms deal that mandates Saudi Arabia buy military equipment from the U.S. and use American companies to build military equipment in the kingdom.
Related: Trump to Saudis: 'drive out' islamist extremists
Describing the first day of his trip as a "tremendous success," Trump went on to give a speech about extremist ideology to a group of 50 leaders of Muslim majority countries in an address that encouraged people to unite against terrorism.
The Republican president also lambasted Iran during his speech, decrying its role in the spread of radicalization.
"If we leave this magnificent room unified and determined to do what it takes to destroy the terror that threatens the world," Trump said, "then there is no limit to the great future our citizens will have."