As Court Hearing Looms, Trump Says Travel Ban Essential for U.S. Security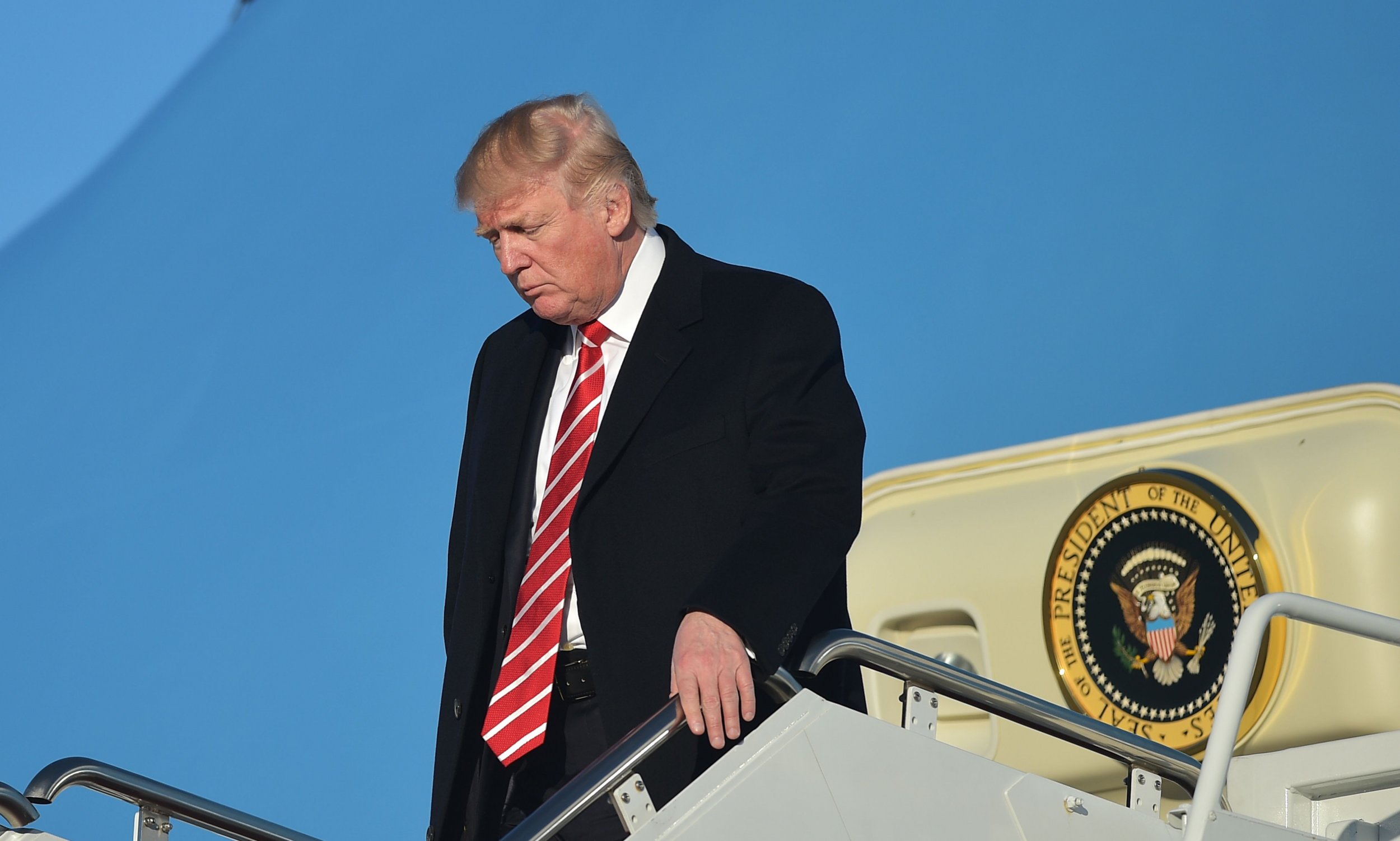 U.S. President Donald Trump on Tuesday cast his travel ban on people from seven Muslim-majority countries as a key element of national security, hours before a federal appeals court is set to consider his most divisive action since taking office last month.
The 9th U.S. Circuit Court of Appeals in San Francisco will hear arguments later in the day from Justice Department lawyers and opposing attorneys for the states of Washington and Minnesota about whether to restore the ban.
"A ruling is not expected to come down today, but probably this week," the court wrote in an media advisory.
At an event with sheriffs at the White House, Trump said:
"I actually can't believe that we're having to fight to protect the security, in a court system, to protect the security of our nation."
The Islamic State militant group had threatened "to infiltrate the United States and other countries through the migration," he said, without elaborating. "And then we're not allowed to be tough on the people coming in? Explain that one."
Trump's Jan. 27 executive order barred entry for citizens from Iran, Iraq, Libya, Somalia, Sudan, Syria and Yemen for 90 days and imposed a 120-day halt on all refugees.
A federal judge in Seattle, responding to a challenge by Washington state, suspended the order last Friday. U.S. government figures released on Tuesday showed the United States admitted 113 refugees on Monday, including 100 Syrians. The United Nations said on Monday that about 2,000 refugees were ready to travel to the United States.
Critics have called Trump's ban discriminatory against Muslims and questioned its value as a security measure. Trump signed the order without briefing Republicans in the U.S. Congress. Newly appointed Homeland Security chief John Kelly told a congressional panel on Tuesday he should have delayed implementing the measure in order to brief lawmakers.
All the people who carried out fatal attacks inspired by Islamist militancy in the United States since the Sept. 11, 2001, attacks were U.S. citizens or legal residents, the New America think tank said. None came to the United States or were from a family that emigrated from one of the countries listed in the travel ban, it says.
Although the legal fight over Trump's ban is ultimately about how much power a president has to decide who can and cannot enter the United States, the appeals court is only looking at the narrower question of whether the Seattle court had the grounds to halt Trump's order.
"To be clear, all that's at issue tonight in the hearing is an interim decision on whether the president's order is enforced or not, until the case is heard on the actual merits of the order," White House spokesman Sean Spicer said.
Trump faces an uphill battle in the liberal-leaning San Francisco court, although the outcome of a ruling on the order's ultimate legality is less certain.
Two members of three-judge panel that will hear the arguments were appointed by former Democratic Presidents Jimmy Carter and Barack Obama, and one was appointed by former President George W. Bush.
Appeals courts are generally wary of upending the status quo, which in this case is the lower court's suspension of the ban. The case is likely to go to the Supreme Court.
Centerpiece of Campaign
Trump frequently promised during his election campaign to curb illegal immigration, especially from Mexico, and to crack down on Islamist violence. His travel ban sparked protests and chaos at U.S. and overseas airports in the weekend that followed.
In a brief filed on Monday, the Justice Department said the suspension of Trump's order was too broad and at most should be limited to people who were already granted entry to the country and were temporarily abroad, or to those who want to leave and return to the United States.
The state of Washington argues it has suffered harm, saying some students and faculty at state universities were stranded overseas because of the ban.
Two U.S. Republican senators plan to unveil legislation on Tuesday aimed at curbing legal immigration by halving the overall number of people allowed to live as legal permanent residents, one of the bill's authors said.
The plan would limit the total number of total green cards issued to about 500,000 a year, down from about 1 million, and focus on allowing in people seeking to reunite with their immediate families, Republican Senator Tom Cotton told MSNBC.
As Court Hearing Looms, Trump Says Travel Ban Essential for U.S. Security | U.S.