Donald Trump Tried to Bribe Reporter to Reveal an Anonymous Source in Search for White House Leakers, Book Claims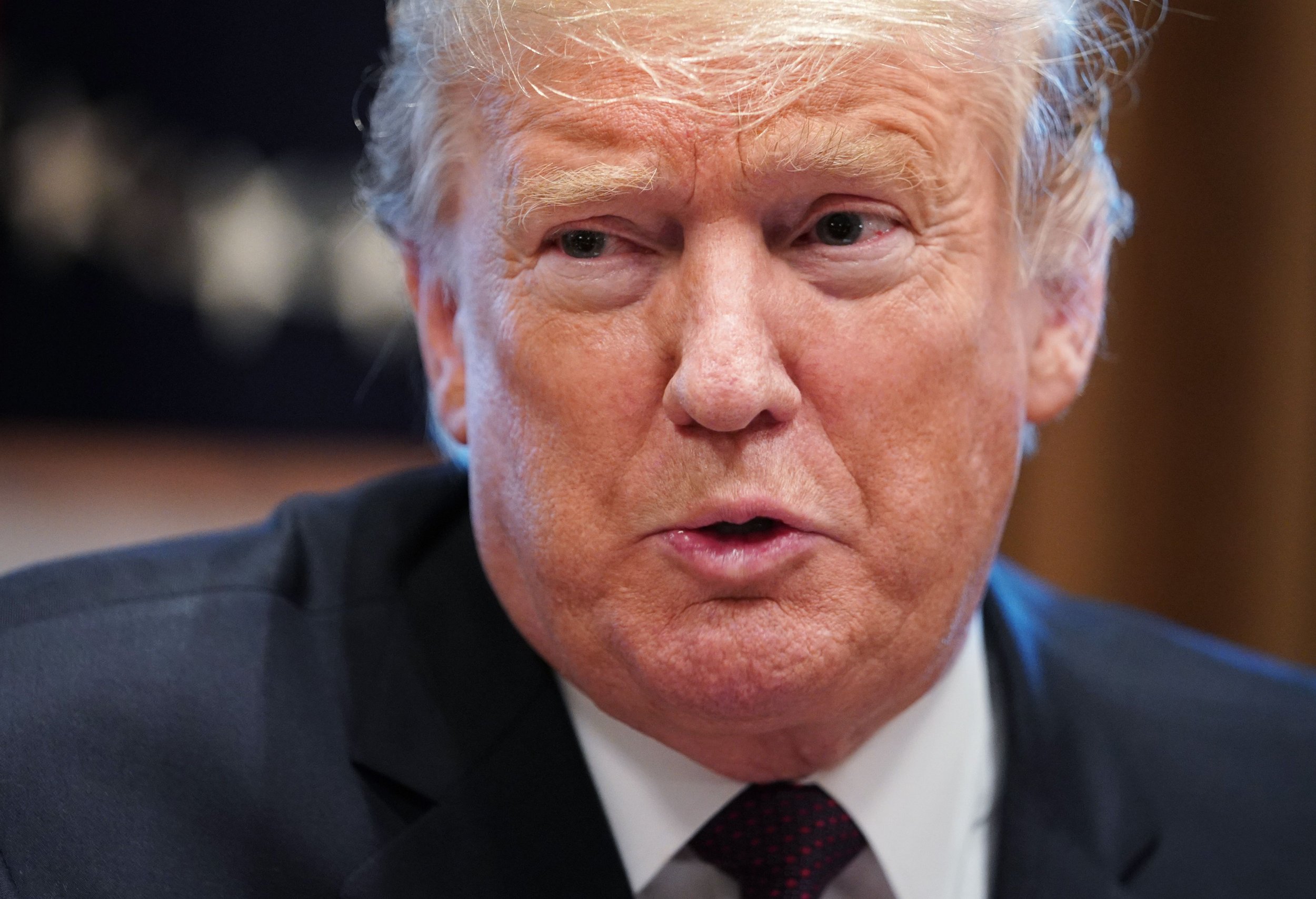 President Donald Trump tried to lure a reporter into revealing the identities of White House staffers leaking details about his administration with the promise of even better stories, a new book has claimed.
In Team of Vipers, former White House aide Cliff Sims described how Trump did not care whether the media coverage was good or bad, "as long as it wasn't indifferent."
Although he had a low opinion of most journalists, Trump also craved their approval and took particular notice of what The New York Times, his hometown newspaper, said about him.
He was also obsessed with White House staffers who leaked details about the administration "and was always on a quest to figure out a way to unmask them," the book claims.
Sims worked on Trump's 2016 campaign and then for the White House as a communications aide until May 2018.
The book describes how the president was in the Oval Office speaking on the phone to a "prominent" White House reporter who had quoted anonymous staff members. When the reporter said sources could not be revealed, Trump "tried to cut a deal."
The book said that Trump told the reporter: "Of course, you know I could give you so much better stories—so much better." After a little more unsuccessful coaxing, Trump relented. The reporter hung up without a hot scoop from 'a source close to the president.'"
Sims's book, an excerpt of which was published in Vanity Fair, also took aim at Trump's campaign manager Kellyanne Conway, with many of her colleagues not sure what her exact role was.
She feared that she might lose her plum position due to rumors that she did not like Trump. Sims said he was allowed to use her MacBook, on which he discovered messages that showed she was badmouthing the administration to journalists from outlets like The New York Times, CNN and The Washington Post.
"Kellyanne was playing a double game—putting a foot in both worlds—telling Trump and his supporters on Fox one thing, while bad-­mouthing them to the "main­stream" media in private," Sims wrote.
"It became hard to look long at her without getting the sense that she was a cartoon villain brought to life. Her agenda—which was her survival over all others, including the president—became more and more transparent.
"I'm not sure the president ever fully understood that about Kellyanne. But what he clearly shared with her was a love of media attention. Unlike most human beings, Trump's greatest fear wasn't death or failure or loss. It was obscurity. If he was noticed, he mattered," the book said.
Sims's book will be published on January 29 and is the latest to paint a picture of a dysfunctional White House.
Other books have been written by former press secretary Sean Spicer, former political aide Omarosa Manigault and former campaign manager Corey Lewandowski.