Donald Trump Tried to Convince German Scientists to Make Coronavirus Vaccine 'Only for the United States': Report
President Donald Trump has reportedly attempted to convince a German research firm working toward a coronavirus (COVID-19) vaccine to produce the life-saving treatment "only for the United States."
Reuters reported on Sunday that German government sources said that the Trump administration was attempting to secure access to a potential vaccine under development by the firm CureVac. The news agency noted that the German newspaper Welt am Sonntag had previously reported that a German government source had said "Trump was trying to secure the [CureVac] scientists' work exclusively, and would do anything to get a vaccine for the United States, 'but only for the United States.'"
A White House source told Newsweek that the administration was not aware of the report or the underlying information. Newsweek has also reached out to the State Department for comment.
CureVac said in a Sunday statement that it "rejects current rumors of an acquisition."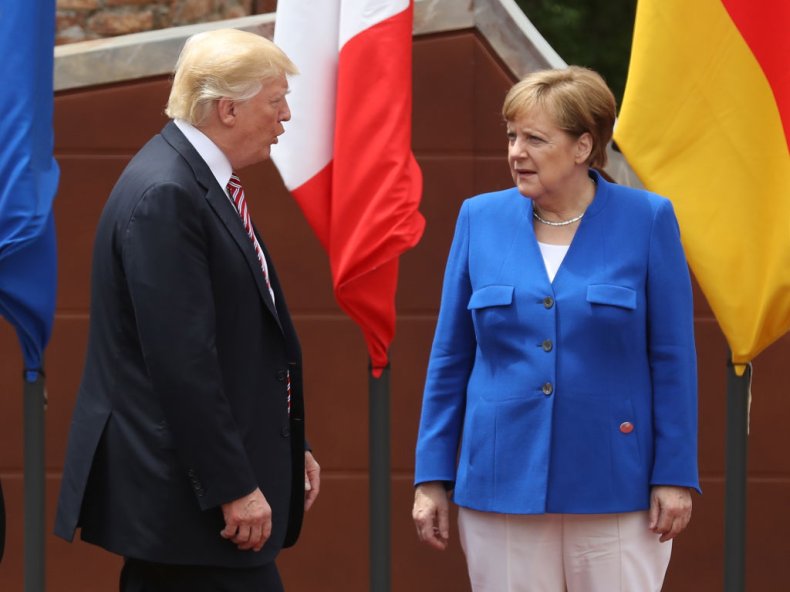 But a spokesperson for Germany's economy minister suggested the government could block an effort from the U.S. to take control of the company. The spokesperson told Reuters that the German government's foreign trade law allows for scrutinizing foreign takeover bids "if national or European security interests are at stake."
A spokesperson for the German Health Ministry also told Reuters they could "confirm" the report by Welt am Sonntag.
Newsweek has reached out to the German Embassy in Washington, D.C. for further comment.
Christof Hettich, the chief executive of dievini Hopp Bio Tech Holding, CureVac's top investor, said an exclusive deal with the U.S. was not on the table. "We want to develop a vaccine for the whole world and not individual countries," he said, according to German broadcaster Deutsche Welle (DW).
CureVac's then-CEO Daniel Menichella attended a White House meeting with Trump and other administration officials about a possible vaccine earlier this month, DW reported. Menichella was replaced several days later as CEO by the company's founder Ingmar Hoerr. CureVac did not give a reason for the change.
Some analysts were quick to criticize the president over the report.
"This is depraved. The German government confirms that Trump apparently tried to bribe German scientists into giving him exclusive rights to the Covid-19 vaccine they were working on developing," Dr. Brian Klaas, a political scientist and lecturer at University College London tweeted. "He wanted it 'or the US only.' How many new lows will he set for the United States?"
Marcel Dirsus, a non-resident fellow at the Institute for Security Policy at Kiel University in Germany, also tweeted about the news, saying he was "struggling to think of a better way to make yourself unpopular with allies during a pandemic."
Dirsus noted that "a lot of Germans are now going to talk about the need to 'defend themselves' against America."