Bali Workers Say Long-awaited Trump Hotel Project Has Left Them High and Dry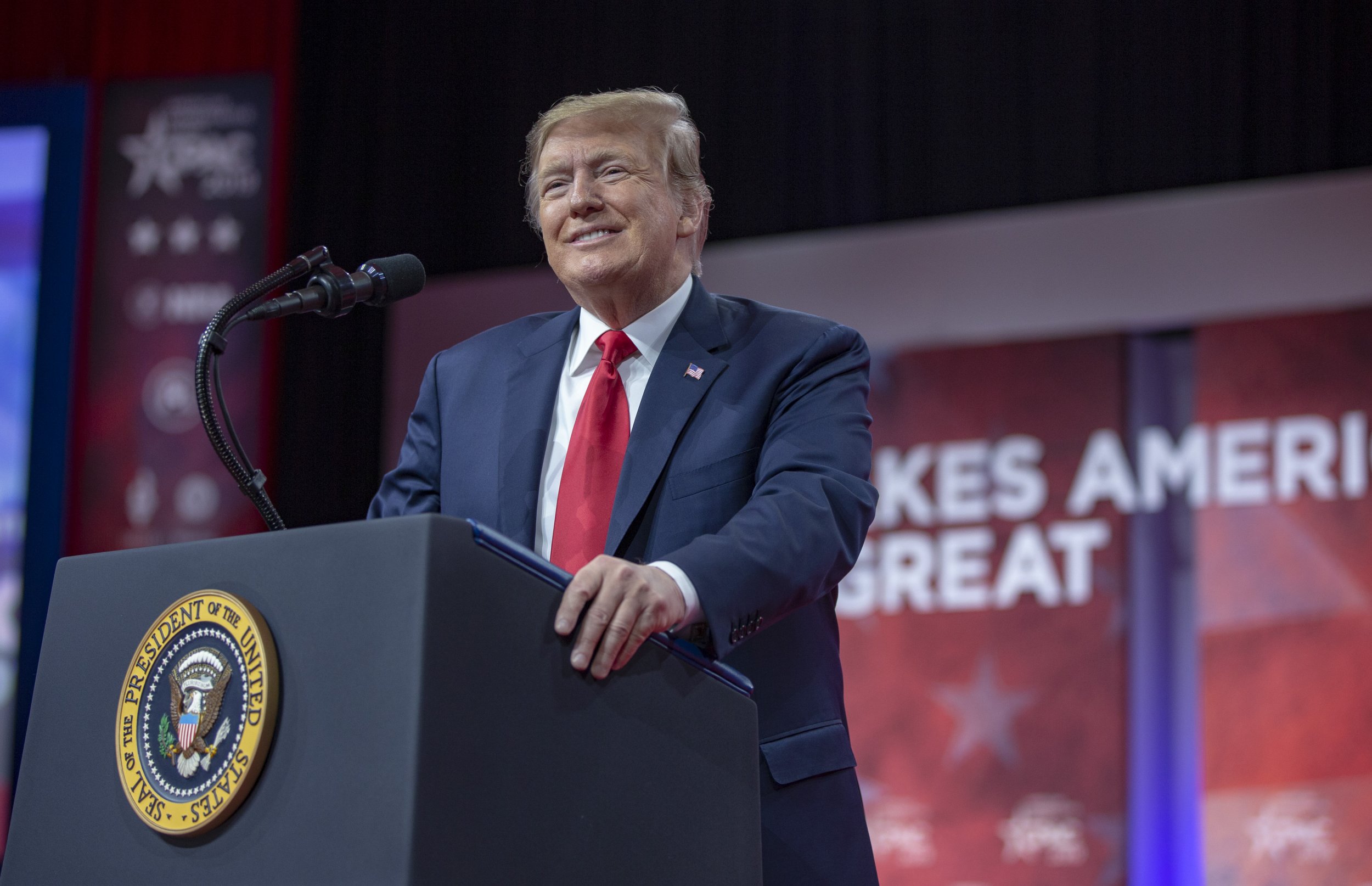 Workers in Bali who lost their jobs when a hotel was demolished have called out President Donald Trump over a proposed resort they say is failing to materialize.
Residents of the island's Beraban village told Australia's 9News they have been waiting, jobless, for 18 months for the proposed Trump International Collection hotel. But they say construction is yet to begin.
Trump put his name on a proposed luxury resort, Trump International Hotel and Tower Bali, back in 2015. It is set to be built on the site of Pan Pacific Nirwana Bali—a large hotel that was demolished in mid-2017.
The area has been cleared, but 9News reported activity at the site has stalled. Ketut Sujana, 54, one of some 800 workers made unemployed after the demolition, told the outlet he's had to dig into his pension, sell his car and even ask friends for money to get by.
"I lost my job without any plan for the next picture," Sujana said. "They say this hotel will be rebuilt maximum three years everything will be ready...two years already there's nothing there, everything there is flat."
Featuring an 18-hole golf course, at 108 hectares the "six-star" resort is slated to become the largest on the Indonesian island. A vast collection of large suites and villas with "breathtaking views" of the popular Tanah Lot rock formation, the as-yet-unfinished destination is billed on its website as an "integrated lifestyle resort."
The development is a collaboration between Trump Hotel Collection and billionaire Indonesian investor and politician Hary Tanoesoedibjo's MNC Group.
The project provoked controversy over the purchase of local land to expand the original 103-hectare site, as The South China Morning Post's magazine previously noted. An Australian documentary claimed many locals were unwilling to sell up, but MNC said the acquisition process had not run into any unusual issues.
Fears over potential violations of local regulations—that buildings cannot reach more than 50 feet tall—have been assuaged, 9News reported. Locals are now calling for the resort to be built.
"The people, Beraban village, support to build Trump hotel because the people want the job in hotel," Beraban Village Traditional Affairs Chief Made Sumawas told the outlet. He went on to tell Trump himself: "Don't let the community suffer."
Trump Hotels did not immediately respond to Newsweek's request for comment.