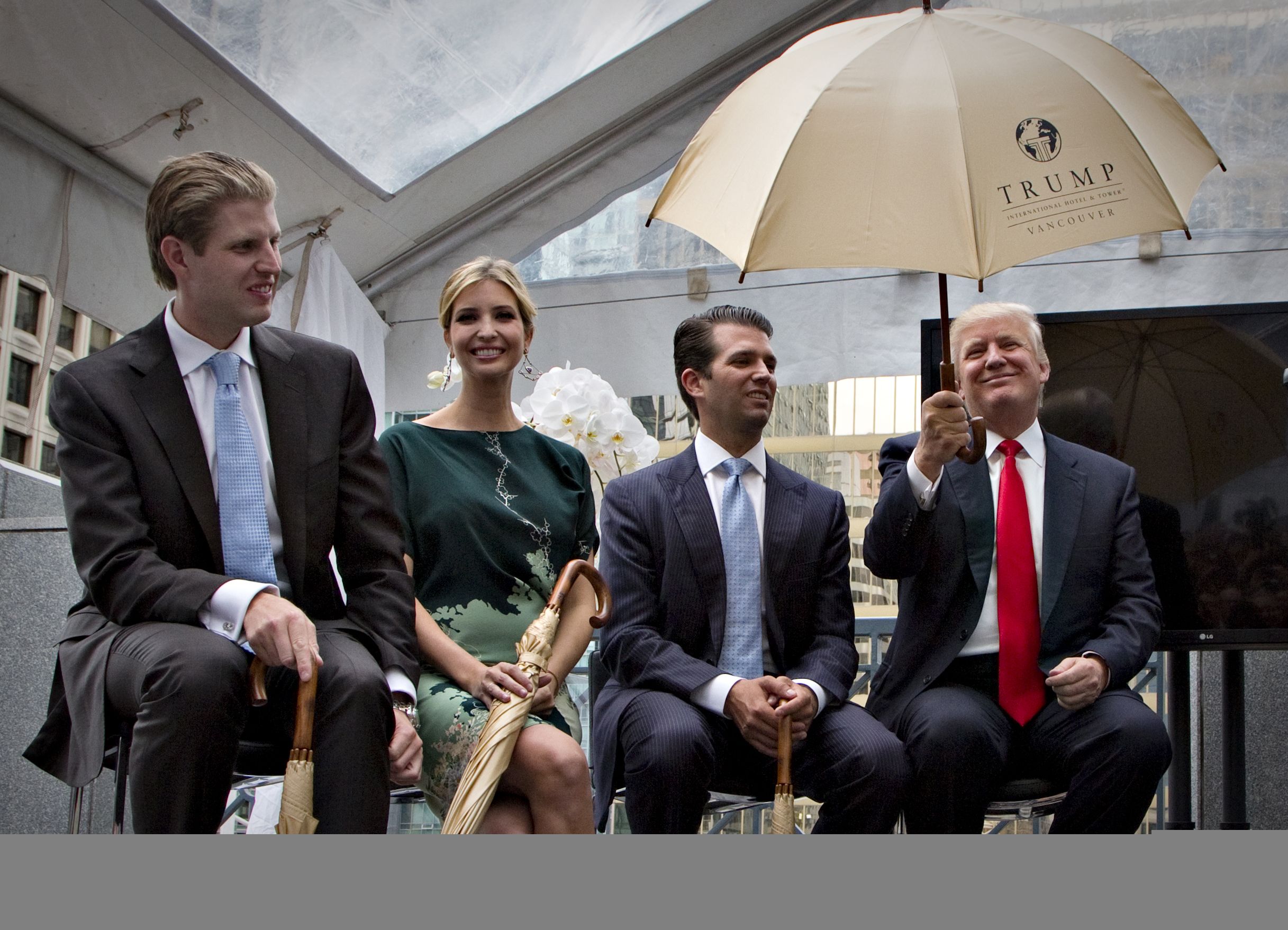 The Trump Organization has tumbled 37 spots on the list of the largest privately held companies in New York after federal filings showed the real estate company makes 10 times less than previously reported.
Last year the Trump Organization reported nearly $9.5 billion in revenues, but public filings by President Donald Trump suggest that the company actually earned between $600 and $700 million in 2016. Crain's, a leading New York business publication, claimed that the Trump foundation had been reporting an inflated revenue since at least 2010. The publication moved the company from the number 3 spot on the list to number 40.
"It was obviously very important to Donald to have his company on the top of the list...but the numbers that he presented are just flagrantly untrue," Crain's senior reporter Aaron Elstein told NPR.
Rhona Graff, the Trump's longtime personal assistant, typically sends the organization's revenue on behalf of the president to Crain's, which relies on companies to self-report. Crain's said that "last year's $9.5 billion in revenue reported by the organization looks preposterous in light of federal filings made by the president in the past year."
The Trump Organization has had a rough year. The average price per square foot for an apartment at Trump Tower has fallen by 23 percent since 2015, while prices at other midtown developments have remained steady. At Trump's International Hotel and Tower on Central Park, the average price per square foot is down 24 percent.
In January, Trump claimed that he had resigned "from each and every office and position I hold," in his company and that he was passing the reins to his sons Donald Trump Jr. and Eric Trump. But Trump often holds meetings at his company's properties around the country and continues to promote them in nationally televised speeches.
Citizens for Responsibility and Ethics in Washington has sued Trump for failing to put his business interests into a blind trust. The group claims it wants to stop the president "from violating the Constitution by illegally receiving payments from foreign governments."
These claims throw President Trump's assertions of his net worth into question once again. Trump has said that he is worth in excess of $10 billion, but also that his net worth is dependent on his feelings. "My net worth fluctuates, and it goes up and down with markets and with attitudes and with feelings, even my own feelings," he said during a 2006 deposition. Trump's net worth is directly tied to his company's revenue, according to calculations by Bloomberg Billionaires.
Trump, of course, refuses to release any of his tax returns.
According to an analysis commissioned by NBC news, Trump and his family could save more than $1 billion under the recently passed House tax proposal. The largest chunk of savings for the Trump family would come from the repeal of the estate tax, which levies a tax of 40 percent on estates worth more than $5.5 million.