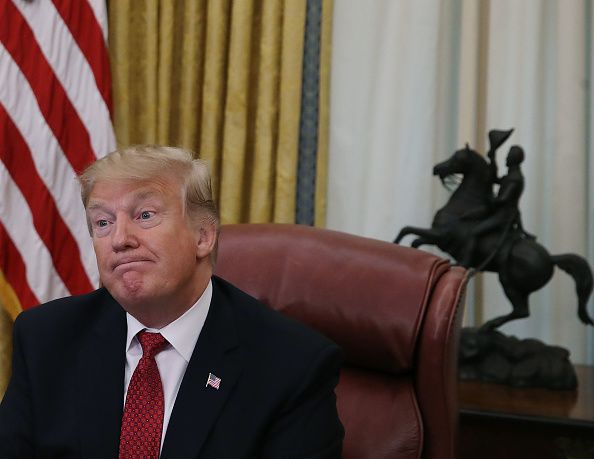 President Donald Trump claims that he didn't lie to the American people about not having any business deals with Russia, because his plans to build a Trump Tower in Moscow don't count as business.
In an interview with The New York Times, Trump insisted that pursuing a development project in Russia while running for president was acceptable because "that wasn't business."
"I had no money invested. It was a letter of intent, or option. It was a free option. It was a nothing. And I wasn't doing anything. I don't consider that even business," Trump said in the interview. "And frankly, that wasn't even on my radar. If you take a look at that, take a look at the deal. There was no money put up. There was no transfer. I don't think they had a location. I'm not even sure if they had a location."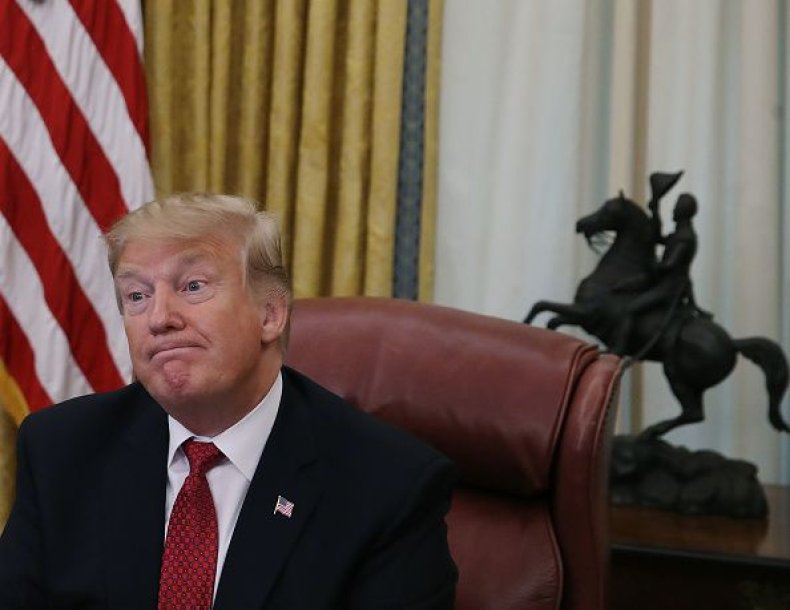 Trump signed the aforementioned letter of intent for the project as early as 2015. Project plans, published by Buzzfeed on January 22, demonstrated that the Trump Tower was meant to be one of Europe's tallest buildings and would have made an estimated $300 million in profits. The project would have included a luxury spa named after Trump's daughter Ivanka.
The president's decision to pursue a lucrative business deal in Russia while running for president has come under increased scrutiny ever since his former longtime lawyer and fixer Michael Cohen pleaded guilty to lying to Congress about the timeline for the real estate project. Cohen had originally testified that the efforts to launch a Trump Tower had been abandoned in January 2016, but he later admitted that the efforts had continued until June.
Cohen is now cooperating with special counsel Robert Mueller's office, which is investigating whether members of the Trump campaign colluded with the Russian government to influence the outcome of the 2016 presidential election. He will testify before Congress again this month.
Since coming to office, Trump has appeared unconcerned with potential conflicts of interest caused by his real estate empire. Foreign officials have repeatedly chosen to stay in Trump-branded hotels while traveling internationally, a fact that allowed several lawsuits to be filed against the president for potential violations of the emoluments clause of the Constitution, which prohibits the president from profiting off of his position.
"Since Donald Trump's election in November 2016, three separate lawsuits have been filed about his business empire and conflict-of-interest claims related to his office as President. In some form, the lawsuits stated the President profited from his public office based on aspects of the Foreign and Domestic Emoluments clauses of the Constitution," reads a report from the organization the Constitution Center.
The foreign emoluments clause states, "No Person holding any Office of Profit or Trust under them, shall, without the Consent of the Congress, accept of any present, Emolument, Office, or Title, of any kind whatever, from any King, Prince, or foreign State."
During his campaign for president, Trump repeatedly argued that he had no ties to Russia. He has never publicly commented on whether the use of his hotels and other properties by foreign officials constitutes a breach of the emoluments clause.