Donald Trump, Judge Gonzalo Curiel and the Art of the Non-Apology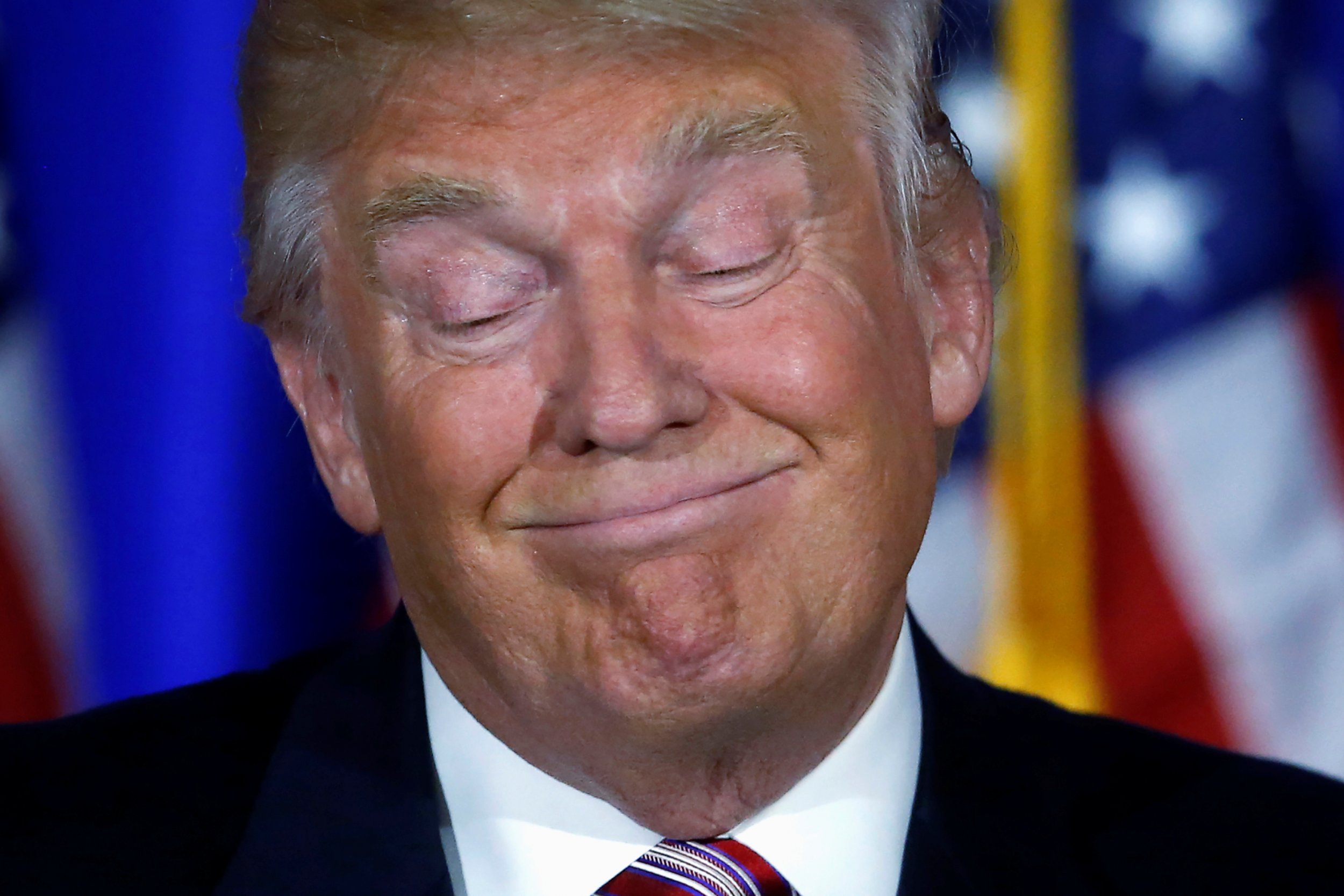 This is a time of madness.
Just to be clear, I'm only talking about Tuesday (not the entire presidential campaign), when Paul Ryan, the Republican speaker of the House, decried Donald Trump's remarks as racist.
Conservatives use the R-word sparingly. They've seen the way some on the left toss it about casually, almost always in their direction. So when Ryan, the third in line to the presidency and a former vice presidential nominee, uses it to describe anything, let alone remarks from his party's leader, it's a stunning event.
Ryan's comments came at a Tuesday event kicking off the House GOP's anti-poverty initiative, where he was surrounded by African-Americans. It's a safe bet he did not want to be talking about Trump and his criticism of Gonzalo Curiel, a federal judge presiding over a civil trial against the now infamous Trump University. Trump has lambasted the Latino judge for making bad rulings and coyly described him as Mexican, which is untrue unless you believe Indiana is a province near the Yucatan. Curiel's parents do hail from Mexico, but whether they were born in the U.S. or not shouldn't determine any judge's fitness for office.
On the same day, Mark Kirk, a Republican and a U.S. senator from Illinois who is facing a tough re-election fight, cited Trump's comments about the judge and withdrew his support for the billionaire. For good measure, Kirk, a veteran who was an intelligence officer in the Balkans in the 1990s and Iraq in the 2000s, said he didn't trust Trump with nuclear weapons.
Within minutes, the mogul released a long statement about the litigation surrounding Trump University. (The statement was too long to have been written in response to Kirk, but the timing underscored the mayhem of the day.)
Historians will debate why casting aspersions on a Latino jurist set the GOP aflame in a way that others emanating from Trump's mouth have not. The 69-year-old's call for a temporary ban on Muslims entering the U.S. didn't elicit this kind of reaction from Republican leaders. But then again, Trump is now the titular head of their party, and while he may not care whether the edifice stays intact, they'd like to avoid seeing their party get thrown down the trash chute of history like the Whigs before them.
Deciphering Trump's latest statement is a project that takes the abstract reasoning of a linguistics professor, the insights of a child psychiatrist and the codebreaking skills of the Navajo. Ostensibly a defense of Trump University and an attack on the myriad plaintiffs seeking damages, it is also the closest Trump comes to an apology. (Parents and priests know that penitence is not always forthcoming.) Recall that Trump doesn't apologize so much as denounce his detractors as dim-witted or as having ill will. Had he brought up Megyn Kelly's menstruation? No, not at all. Was he making fun of the disability of a New York Times reporter? Of course not!
Likewise, Trump insists that his remarks about the judge are being misunderstood. "It is unfortunate that my comments have been misconstrued as a categorical attack against people of Mexican heritage. I am friends with and employ thousands of people of Mexican and Hispanic descent," Trump wrote. "I do not feel that one's heritage makes them incapable of being impartial, but, based on the rulings that I have received in the Trump University civil case, I feel justified in questioning whether I am receiving a fair trial."
But Trump had repeatedly cited the judge's Mexican heritage as a reason that he could not be fair in the case. Had Trump said the judge is a liberal and has donated to Democrats, his argument would still be dubious, but it wouldn't have been what the Republican speaker of the House called "racist." Did I mention that the last Republican governor of California, Arnold Schwarzenegger, defended the judge who he had appointed to the state judiciary. Ironically, Trump's own attorney even spoke highly of Curiel.
Trump has engaged in some shady revisionism about his own remarks: "Due to what I believe are unfair and mistaken rulings in this case and the Judge's (mis) reported associations with certain professional organizations, questions were raised (hmmmm, by whom?) regarding the Obama (and Schwarzenegger) appointed Judge's impartiality. It is a fair question. I hope it is not the case."
Let's parse this. The judge is associated with certain Hispanic legal groups, but not the advocacy group National Council of La Raza, as conservative media frequently misreported. Trump is now trying to make it seem as if his objections were purely ideological. Indeed, he's making it sound as though he merely posed appropriate questions rather than deeming the judge unfit. But in interview after interview, Trump suggested it was ethnicity and not ideology that drove his concerns. On Sunday, in response to a question from Face the Nation'sJohn Dickerson on whether he could get a fair hearing from a Muslim judge, Trump expressed doubt.
But Ryan and other party loyalists who have gone ballistic over the latest Trumptastrophe and still support him should consider this a victory. Trump pledged in his statement not to talk about the case anymore. "While this lawsuit should have been dismissed, it is now scheduled for trial in November," he said. "I do not intend to comment on this matter any further."
At this point, silence is about the best the GOP can hope for.