Donald Trump Won't Say Whether Vladimir Putin or Angela Merkel Is a Better Leader for Their People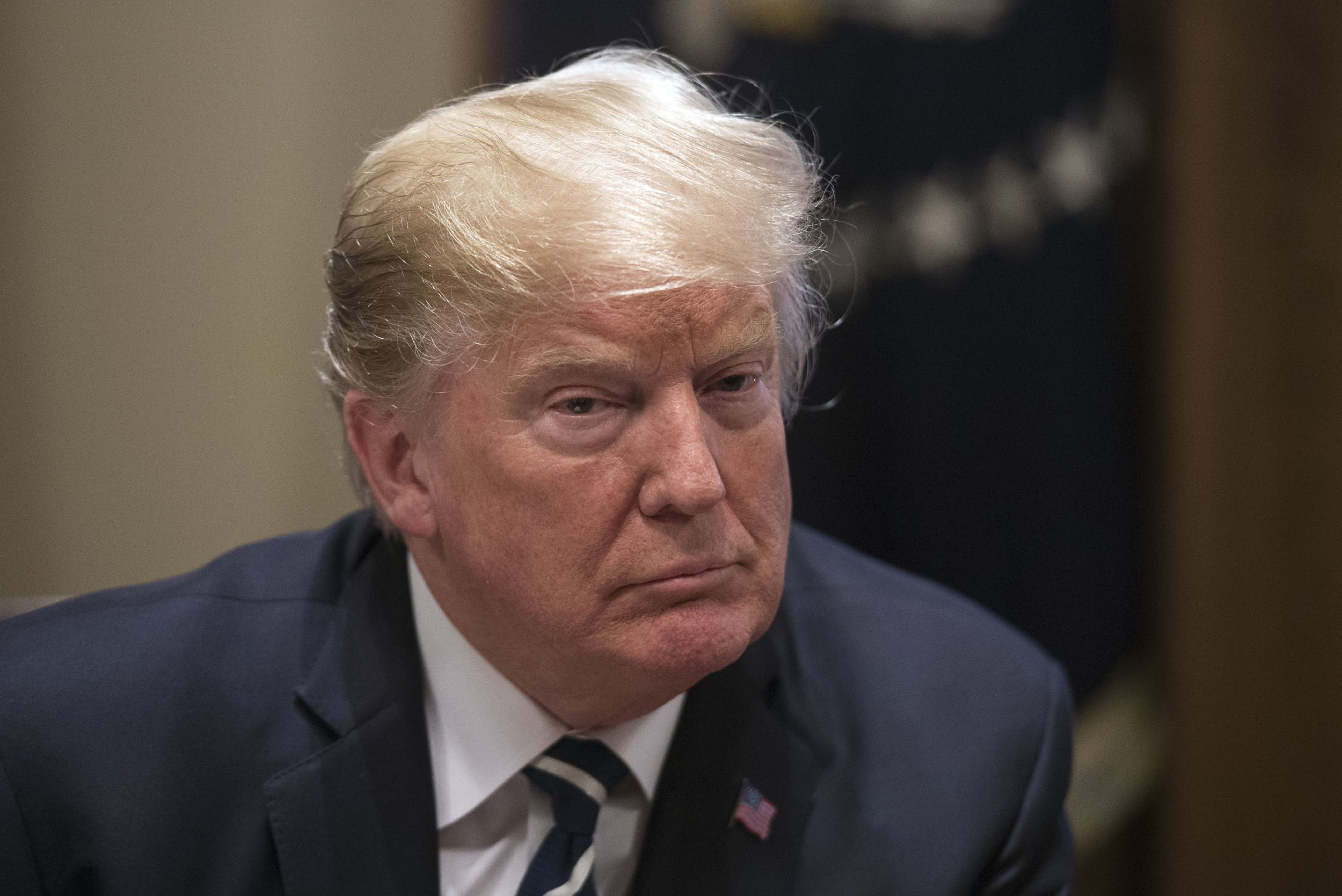 President Donald Trump refused to come down on one side when asked by Tucker Carlson who he considered a better leader for their people: German Chancellor Angela Merkel or Russian President Vladimir Putin. Putin has been accused of ordering the murders of his own citizens and has oppressively clamped down on any opposition.
Trump was speaking to Fox News host Carlson from Helsinki, Finland, Monday where earlier he had sparked outrage by appearing to side with the denials of Putin over the findings of his intelligence agencies that Russia interfered in the 2016 United States presidential election. In a stunning reversal Tuesday, Trump claimed that he had simply misspoke.
Carlson's interview, which aired Tuesday night, did not delve into Trump's opinions on whether Russia had interfered in the election. But the president was asked numerous questions about Europe in the wake of his rebuke of NATO allies at the alliance's annual summit last week.
At one point Carlson asked Trump to weigh up the relative merits of Merkel and Putin.
"Angela was a superstar until she allowed millions of people to come into her country," Trump began, referring to Merkel's embrace of refugees arriving in the country in the midst of the Syrian refugee crisis. Trump wildly exaggerated the number. Germany registered 890,000 refugees at the height of the crisis in 2015, but numbers have dropped dramatically since, to 280,000 in 2016 and 186,644 last year.
Merkel has suffered politically for her policies amid attacks from the right.
Speaking directly to the question, Trump said: "I don't want to say who's better, who's not better." He then returned to his criticism of Merkel over her immigration policies. During his extended answer, Trump did not make a single negative comment about Putin.
Earlier in the interview, Trump was asked whether he had seen one country in Europe that had benefited from mass immigration. "Not one," Trump responded.
Trump's extreme deference to Putin at the expense of Americans charged with protecting the country provoked widespread condemnation Monday. Republican Senators John McCain and Jeff Flake issued stinging rebukes, while former CIA Director John Brennan claimed Trump's performance was "treasonous."
Trump said Tuesday that the uproar was simply a result of him uttering the wrong word when he said: "President Putin says it's not Russia. I don't see any reason why it would be."
"I said the word 'would' instead of 'wouldn't' and the sentence should have been: 'I don't see any reason why it wouldn't be Russia.' Sort of a double-negative," Trump said to reporters in the White House.
Ahead of his interview with Trump airing, Carlson claimed that Trump's reversal amounted to a "hostage tape."
He added: "Well as the rage storm swirled, the president bowed to the inevitable, genuflecting before U.S. intelligence agencies whose judgment must never be questioned and recited the now obligatory loyalty to the spy bureaucrats now in charge of our country."