Trump's Tulsa Rally, Overlapping Juneteenth Event, Attracts Counterprotests
Protesters will voice their opposition to President Donald Trump when he visits Tulsa for his first rally on his return to physical campaigning.
Thousands of Trump supporters are set to gather in Oklahoma on Saturday with the president holding his first such event since March, with the COVID-19 pandemic having brought a halt to such meetings, at Tulsa's BOK Center.
The president sparked a backlash when the rally had been scheduled for Juneteenth, a date which commemorates the day in 1865 when Union General Gordon Granger issued a federal order advising all slaves were free, in accordance with President Abraham Lincoln's issuance of the Emancipation Proclamation in 1863.
The Trump rally has been moved to a day later, to be held June 20, and at present, the venue for this event has space for around 19,000 people, though questions have been raised over social distancing at this capacity.
There have also been suggestions it could be moved to meet ticket demand, with the Trump campaign having claimed more than 1 million sign ups.
Several protests have been arranged for Saturday in opposition to Trump's presence in the city.
More than 2,000 people have said they are interested in attending two Trump protest events listed on Facebook.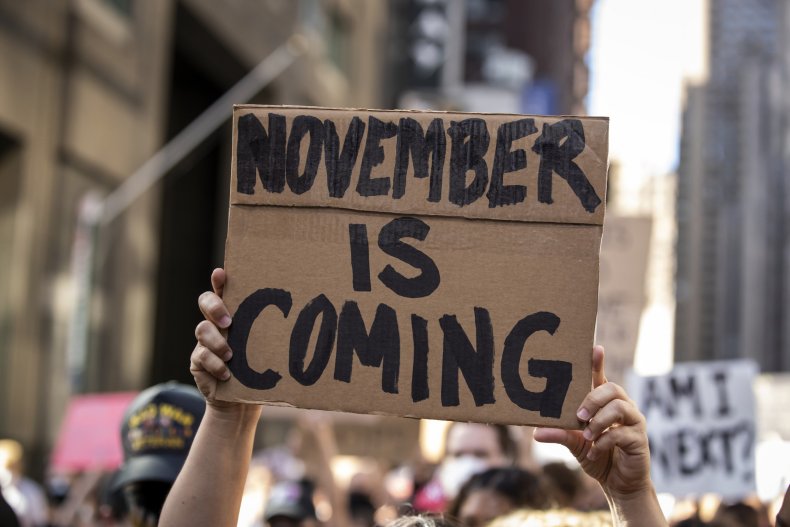 One named "Trump Campaign Trail Counter-Protest" has 1,000 potential attendees, with 194 confirming they are going at time of writing.
Another, arranged by the Black Lives Matter in Tulsa group, has 332 people who have said they will attend and 1,300 interested at time of writing.
A separate event named "Rally Against Hate (a peaceful rally)" will also be held in Tulsa on Saturday. More than 1,000 people have said they will attend, with 4,600 said to be interested, according to a Facebook event.
One of its organizers Tykebrean Natrail Cheshier said in a video update said: "We are rallying together for those who have been oppressed, against the current administration and pretty much any administration beforehand.
"This is a very big event and I'm very excited to see the turn out."
Cheshier said it was being held around a 40 minute walk from BOK at Tulsa's Veterans Park, "close enough for you hear us, far enough for us to stay away from y'all."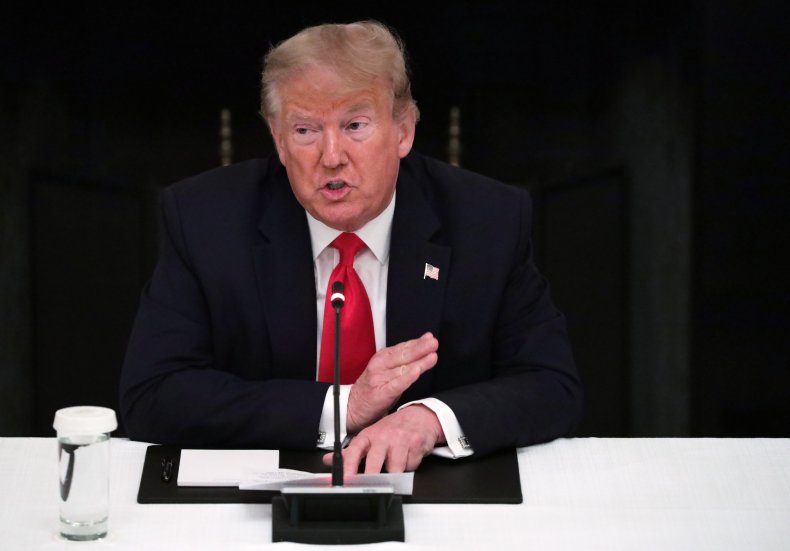 Responding to concerns over COVID-19 she said: "I understand it's a very important thing we need to deal with, but at the same if we go back in the house and we're scared they'll think great they won again, we were quiet.
"We need to social distance, we can still take care of each other, while doing the appropriate measures."
Speaking to Newsweek, Cheshier said: "I wanted a safe place for Tulsans to have their voices heard while he is there. To help keep our peaceful people away from his people . Honestly I'm ready for it to be over. We have groups of all kinds coming down to Tulsa for his rally that wants to start drama. I'm not happy for him to be coming."
In regards to coronavirus, she said: "Be safe. Wear a mask if you can . We will have someone passing them out as well ! We are fighting 2 pandemics... one has been going on for over 400 years."
Newsweek has contacted the other event organizers for comment.
In a tweet on Friday, Trump wrote: "Any protesters, anarchists, agitators, looters or lowlifes who are going to Oklahoma please understand, you will not be treated like you have been in New York, Seattle, or Minneapolis. It will be a much different scene!"
He has previously been critical to responses to unrest across the nation amid protests following the death of George Floyd.
Ken Farnaso, deputy press secretary for the Trump campaign, told Newsweek: "President Trump is looking forward to seeing his supporters in Tulsa this weekend. The historic number of registrations and long lines already at the BOK Center show the mass enthusiasm for the President's America First agenda."
The planned protests in Tulsa come amid concerns coronavirus could spread at gatherings in Tulsa, with warnings having been issued following the announcement of the rally.
A surge in new cases across the state of Oklahoma has also added to concerns.
Oklahoma's Health Department previously warned of the potential for spread at the rally and other public gatherings.
"As outlined by the CDC, individuals looking to attend Saturday's event, or any other large-scale gathering, will face an increased risk of becoming infected with COVID-19 and becoming a transmitter of this novel virus," a statement from Oklahoma State Department of Health Commissioner Lance Frye said.
It urges people to attempt to maintain social distancing, wear face coverings and to consider being tested before and after attending large gatherings.
Tulsa Health Department Director Dr. Bruce Dart previously told Tulsa World he wished the event could be postponed to "a time when the virus isn't as large a concern as it is today."
Tulsa Mayor G.T. Bynum also said he "would have loved some other city to have proven the safety of such an event already."
Saturday's rally comes as coronavirus cases continue to rise across the United States.
According to Johns Hopkins University Figures, more than 2.1 million cases have been confirmed across the U.S. since the start of the outbreak.
The graphic below, from Statista, shows the states with the highest COVID-19 case figures as of June 17.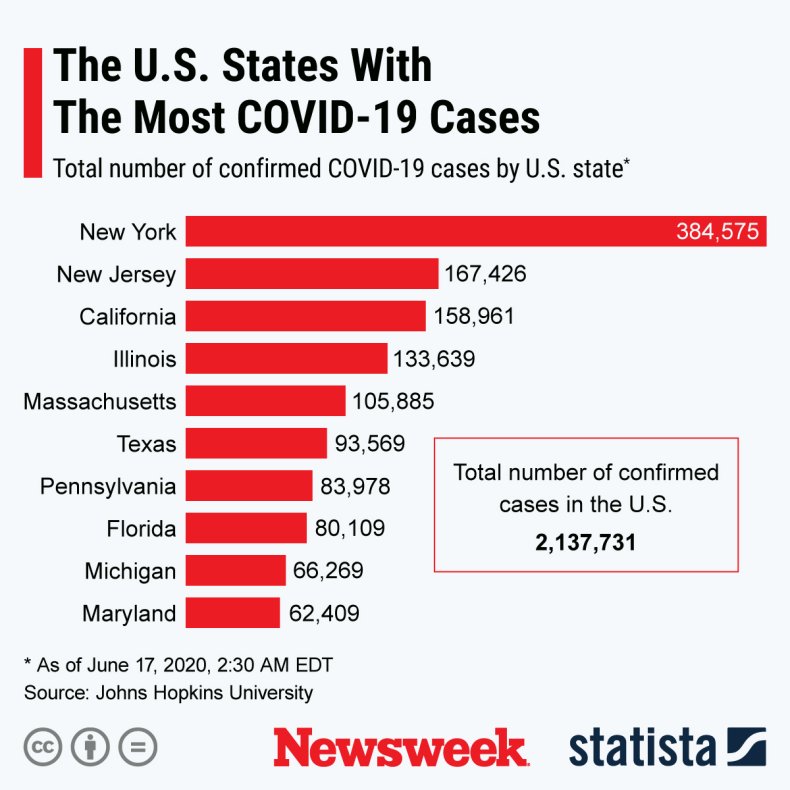 This page has been updated with comments from Tykebrean Natrail Cheshier, a tweet from President Donald Trump and comment from the Trump campaign.