Ex-Federal Prosecutor Says Trump's 'Treason' Tweet 'Terrifies Me': 'Nothing Seems Inconceivable Anymore'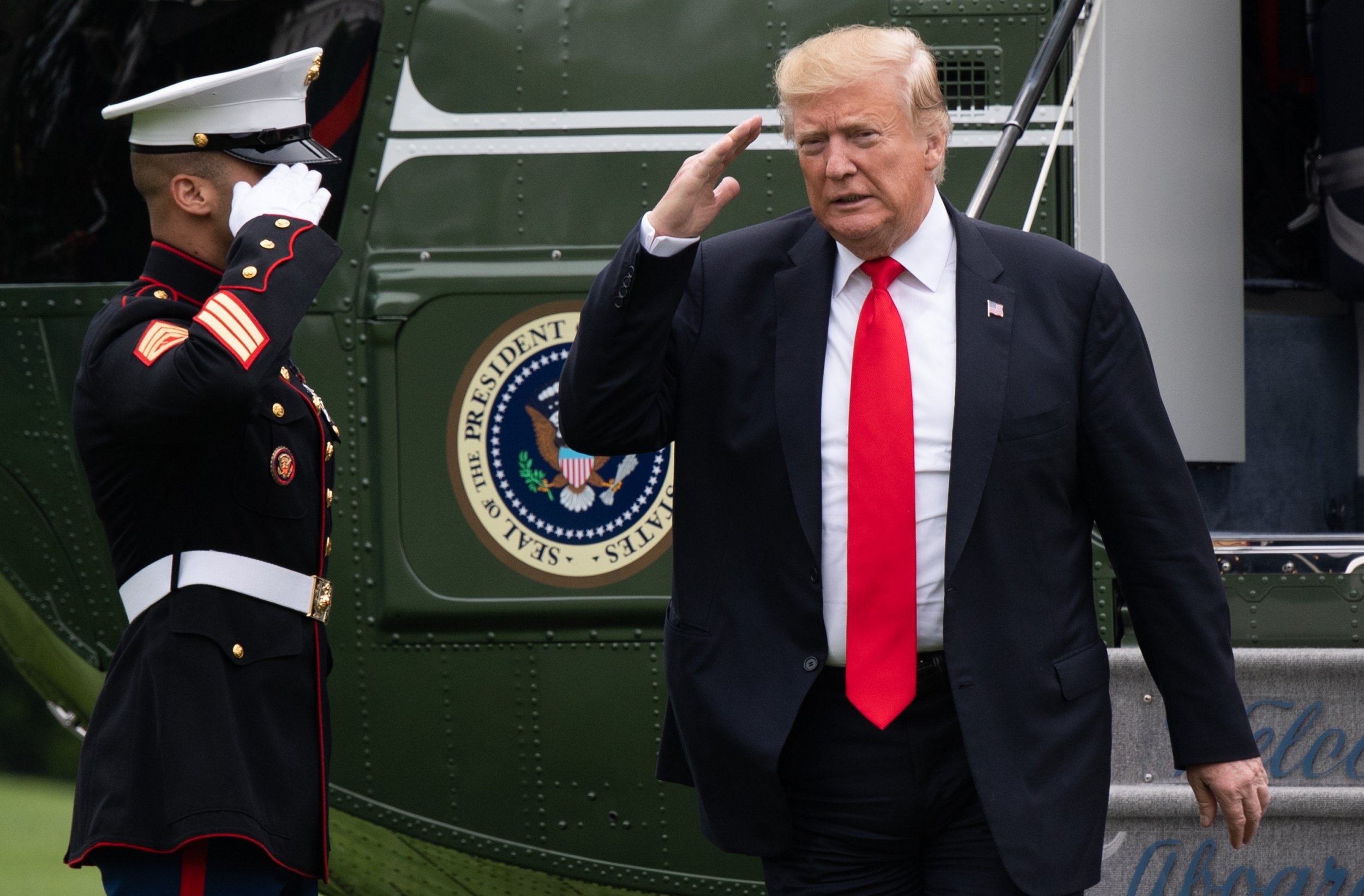 One former federal prosecutor has reacted with alarm to President Donald Trump tweeting Friday morning that those involved in investigating his campaign for president were guilty of "treason" and should face "long jail sentences."
Mimi Rocah, a former assistant U.S. attorney in the Southern District of New York, tweeted that Trump's latest broadside at those responsible for what he claims was "spying" on his campaign "terrifies" her.
"First I was outraged at these kinds of tweets-how could a POTUS talk like this?" Rocah, now an analyst for MSNBC and NBC News, wrote. "After a while, I rolled my eyes & shrugged them off as meaningless & repetitive nonsense. Now, especially because of Barr, this gives me chills & terrifies me. Nothing seems inconceivable anymore."
Rocah wasn't alone in her alarm among legal experts.
"'Treason' is defined very narrowly in the Constitution, so his tweet is meaningless legally," wrote former federal prosecutor Renato Mariotti. "But the message is clear nonetheless. Barr is not only failing to stand up to this dangerous rhetoric—he's stoking it."
The comments came in response to Trump's latest missive against the Russia investigation,
"My Campaign for President was conclusively spied on," Trump exclaimed. "Nothing like this has ever happened in American Politics. A really bad situation. TREASON means long jail sentences, and this was TREASON!"
Despite special counsel Robert Mueller's report being released a month ago and clearing the Trump campaign of a conspiracy with Russia, the president has shown no signs of letting the issue die. While Republican leaders have urged the country to move on, despite Mueller not exonerating Trump on obstruction of justice, Trump has focused his attention on the source of the investigation.
Trump has long called for the investigators to be investigated and complained of "spying" on his campaign. In William Barr, Trump has found an attorney general willing to heed his calls.
Barr, who was confirmed as the replacement for Jeff Sessions in February, caused a stir among Democrats when he said during congressional testimony last month that he believes "spying" did occur on the Trump's 2016 campaign. The comment led to accusations from Democrats that Barr was acting more like the president's personal attorney than the nation's highest-ranking law enforcement official.
Despite that assessment subsequently being rejected by FBI Director Christopher Wray, Barr earlier this week appointed a U.S. attorney to investigate the origins of the Russia investigation.
"It wasn't handled in the ordinary way that investigations or counterintelligence activities are conducted," Barr said in a Fox News interview that aired Friday. "It was sort of an ad hoc small group. Most of these people are no longer with the F.B.I. Or the C.I.A. Or the other agencies involved."