Donald Trump Tweets About the 'Excitement in the Air' Ahead of North Korea Summit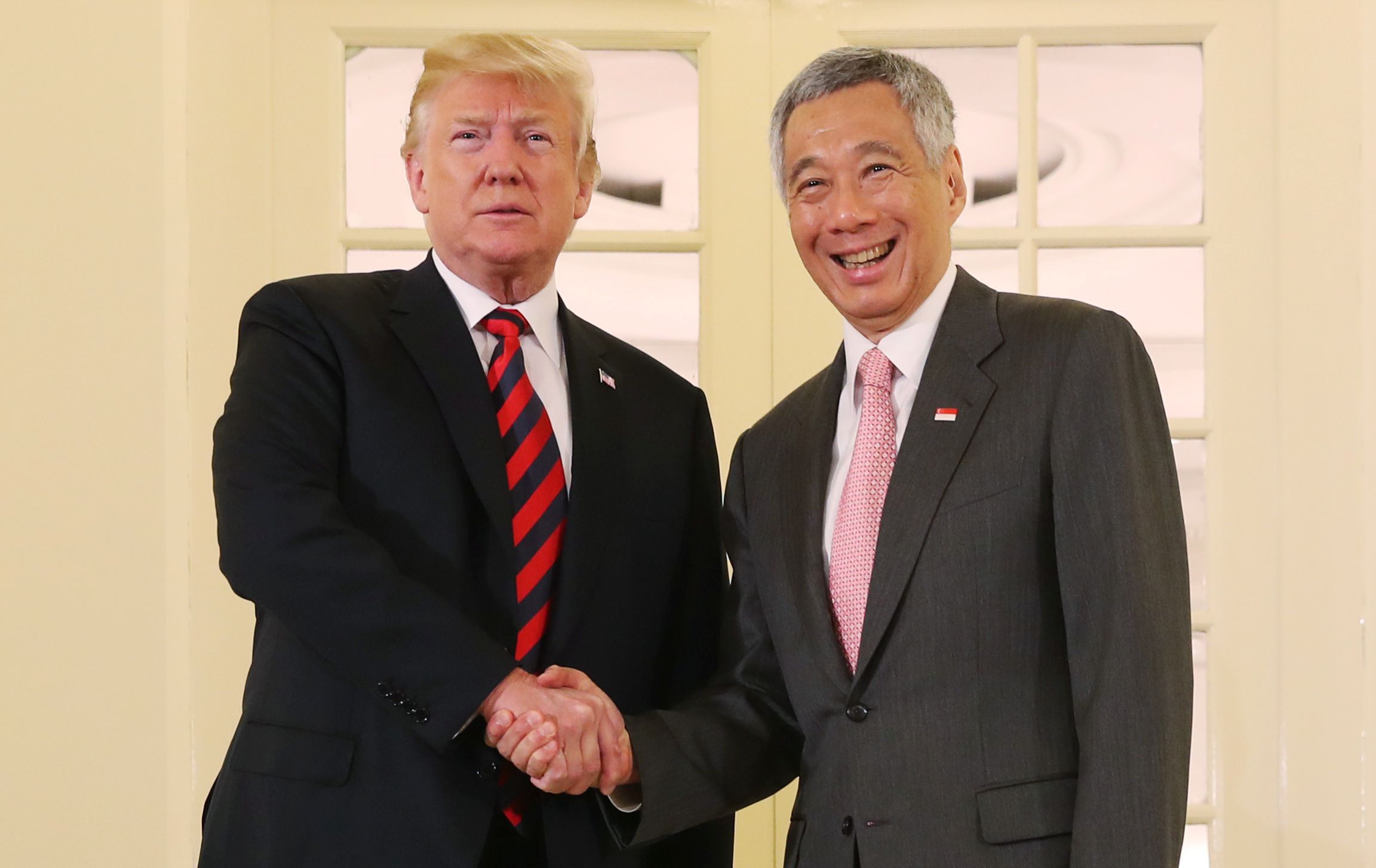 President Donald Trump has tweeted about the "excitement in the air" ahead of his upcoming meeting with North Korean leader Kim Jong Un at a historic summit in Singapore.
Taking to social media on Sunday evening following his arrival in Singapore, the president wrote: "Great to be in Singapore, excitement in the air!"
President Trump landed in Singapore at around 8.20pm on Sunday, several hours after Kim touched down. Trump was greeted by Singapore's Minister for Foreign Affairs, Vivian Balakrishnan.
As the president climbed into his car from the airport, he told the assembled media that he felt "very good" about the summit, CNN reported.
The president has in recent days billed the historic meeting as an opportunity for the two leaders to get to know one another. However he has also made it clear that the opportunity for the pair to do so will not last forever.
"I feel that Kim Jong Un wants to do something great for his people and he has that opportunity," NBC News reported Trump saying at a press conference in Canada prior to his departure for Singapore.
"He won't have that opportunity again," he added.
And the president also suggested he would immediately know whether of not the isolated nation was serious about scrapping nuclear weapons.
"The first minute I'll know—just my touch, my feel, that's what I do," said Trump, who also suggested that his preparation for the eagerly anticipated summit would be largely about attitude.
A report from the Daily Mail suggested Singapore has spent nearly $15 million on hosting the North Korea summit, half of which is believed to have been spent on security alone.
"It's a cost that we are willing to pay. It's our contribution to an international endeavor which is in our profound interests," Singapore's Prime Minister Lee Hsien Loong said on Sunday.