Donald Trump's Tweets, Even the Weird Caps, Are Carefully Dictated by President, Ex-White House Aide Says
President Donald Trump has a reputation for tweeting from the hip—shooting off posts to Twitter with reckless abandon.
But apparently the former reality-TV star carefully plans his tweets. Axios interviewed Cliff Sims, former director of White House message strategy, for a story published on Monday. Sims told the outlet that Trump would often dictate his tweets from the Oval Office or its private dining room, and that he would watch over every single character in the post.
"He's meticulous with not just the words that he wants to use but the punctuation," Sims told Axios. "So he'll say, you know, 'Jonathan Swan at Axios is an awful terrible reporter dash dash capital S capital A capital D exclamation point.'"
As most of America well knows, a Trump tweet can take over the news cycle. He uses the social media platform to float policy, slam perceived opponents and even fire the secretary of state.
"I do think that he's very cognizant of the power that he has to set the media narrative," Sims told Axios.
"He goes into the private dining room and within about five minutes, he can see this creation...how it's playing out on the television," Sims told Axios.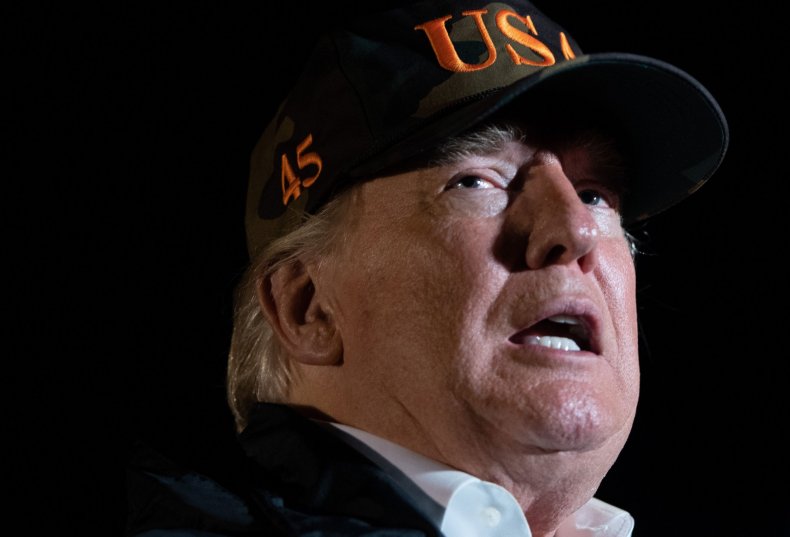 As usual, Trump was firing off explosive tweets on Monday, using his post to rail against the probe carried out by special counsel Robert Mueller amid speculation about the investigator's final report.
Trump posted in a series of tweets:
"When Mueller does his final report, will he be covering all of his conflicts of interest in a preamble, will he be recommending action on all of the crimes of many kinds from those 'on the other side'(whatever happened to Podesta?), and will he be putting in statements from........hundreds of people closely involved with my campaign who never met, saw or spoke to a Russian during this period? So many campaign workers, people inside from the beginning, ask me why they have not been called (they want to be). There was NO Collusion & Mueller knows it!"
More details about Trump's tweeting habits could soon become public. Like seemingly every other person who stepped foot inside the Trump White House, Sims has a tell-all book set to come out in January.