Trump Says He Leaked ISIS Intel to Russia for 'Humanitarian' Reasons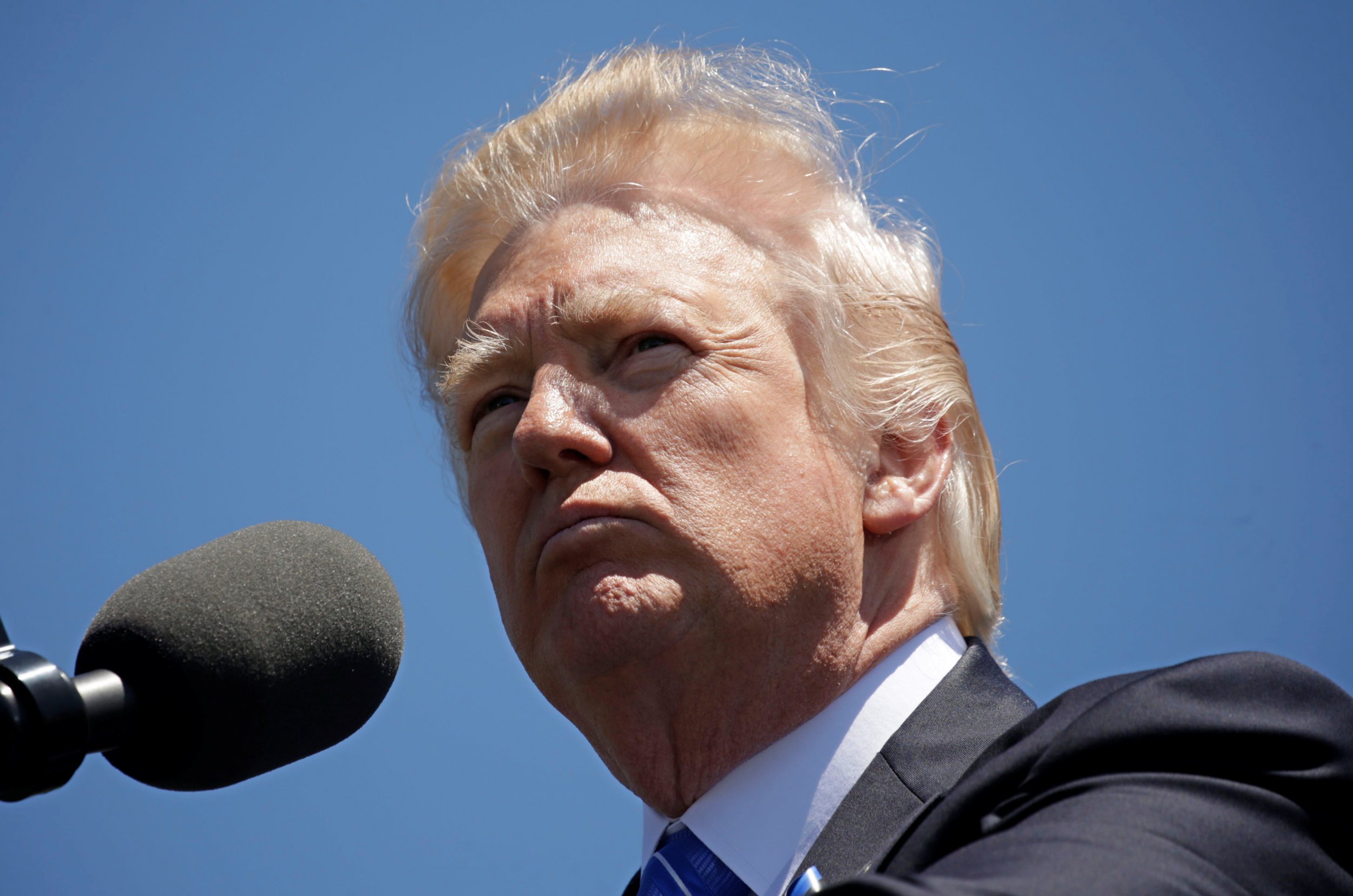 President Donald Trump has for the first time responded to reports that he leaked "highly classified" information about ISIS to Russian officials during a May 10 meeting at the White House. To no one's surprise, his response has come in the form of a pair of tweets.
Related: Trump's collusion with Russia hiding in plain sight
"As President I wanted to share with Russia (at an openly scheduled W.H. meeting) which I have the absolute right to do, facts pertaining....," Trump tweeted early Tuesday morning.
He followed it up 10 minutes later with an explanation that he revealed the information for "humanitarian reasons" and that he wants Russia to "greatly step up their fight against ISIS & terrorism."
As was the case with statements made Monday night by Secretary of State Rex Tillerson and National Security Advisor H.R. McMaster, Trump did not deny anything specific in the Washington Post's report published earlier that day. Both Tillerson and McMaster's statements hinged on the idea that Trump did not reveal "sources and methods" of the intel to the Russians. The Post's story does not allege this, only explaining that Russia might be able to use the leaked intel to determine the source themselves, and then to potentially "disrupt" that source.
Trump on Tuesday morning chose to focus on the idea that he has the right to share whatever information he wishes with the Russians (which he does), and that he wants to help the Russians fight ISIS. He did not address the idea that he may have compromised a sensitive intel source, or that he may have jeopardized the United States' ability to collaborate with allies to gather intel in the future. He did not address his increasingly curious ties with Russia, or why he chose to share information with a country that the intelligence community considers an adversary when he hasn't yet shared that intel with allies.
White House Press Secretary Sean Spicer or Deputy Press Secretary Sarah Huckabee Sanders will likely be forced to answer the many remaining questions about the reported intel leak. Of course, Trump himself has said on Twitter that his surrogates are never going to know "the full story" because he is "a very active President with lots of things happening."