Donald Trump Tweets About Dow Milestone, Unwittingly Highlights That Markets Have Not Gained in Past Year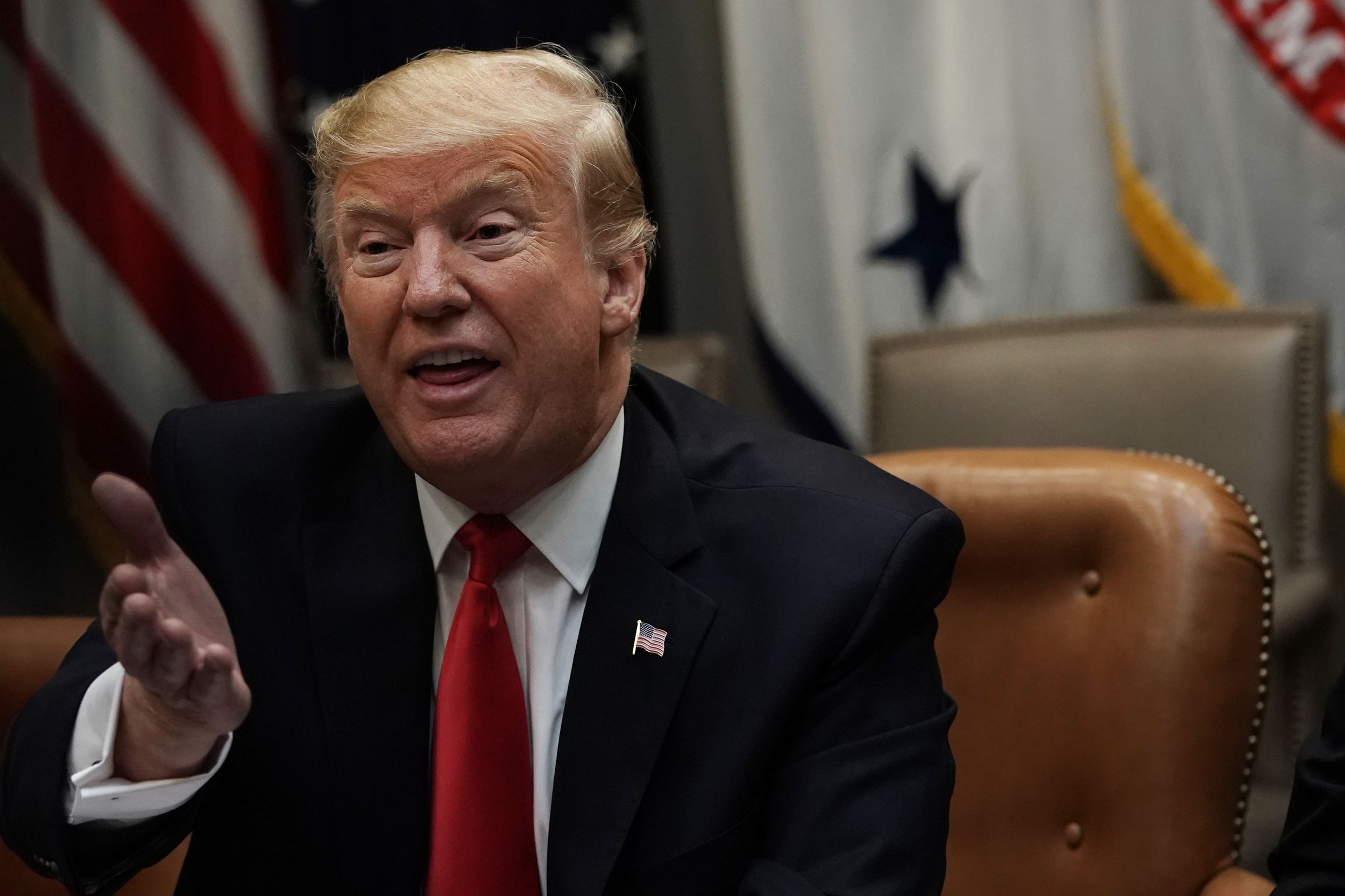 President Donald Trump cheerfully tweeted about the stock market's performance this week.
"Dow just broke 25,000. Tremendous news!" the oft-tweeting president tweeted on Wednesday.
There's just one issue with Trump's post: The stock market news actually isn't all that tremendous. In truth, it shows a lack of growth over the past year.
The Dow Jones Industrial Average did, indeed, push past the 25,000 mark, but it did the same exact thing in January 2018. In fact, Trump celebrated the occasion in a very similar fashion. "Dow just crashes through 25,000. Congrats! Big cuts in unnecessary regulations continuing," he tweeted on January 4 of last year.
He added on Twitter the next day: "The Fake News Media barely mentions the fact that the Stock Market just hit another New Record and that business in the U.S. is booming...but the people know! Can you imagine if 'O' was president and had these numbers - would be biggest story on earth! Dow now over 25,000."
The market would dip again in the spring before rising back to 25,000 in July 2018, which, yet again, prompted a celebration from Trump. "The Stock Market hit 25,000 yesterday," the president posted. "It is all happening!"
A fair number of folks were quick to point out that Trump's latest stock market victory lap wasn't a victory at all.
"I don't think it's gotten enough attention that Trump celebrated the exact same Dow milestone almost exactly a year apart," tweeted Ben White, Politico's chief economic correspondent. "Like, is he not aware that this means the market did nothing for a year?"
Vox wrote that the president's "latest tweet about the stock market is actually an incredible self-own."
Even for a president who spends a lot of his time on Twitter, Trump has been especially active on the social media site over the past couple of days. Thursday, for instance, his tweets claimed Democrats were weak on Iran, indicated that more troops were sent to the southern border and exclaimed that a "WALL is a WALL," among other subjects.
Trump also tweeted about an ongoing trade standoff with China, which experts have said is weighing down markets.
"Looking for China to open their Markets not only to Financial Services, which they are now doing, but also to our Manufacturing, Farmers and other U.S. businesses and industries," Trump posted. "Without this a deal would be unacceptable!"