Donald Trump's Tweets Are Destabilizing the Economy and Hurting Stock Markets, Former Economic Officials Tell White House: Report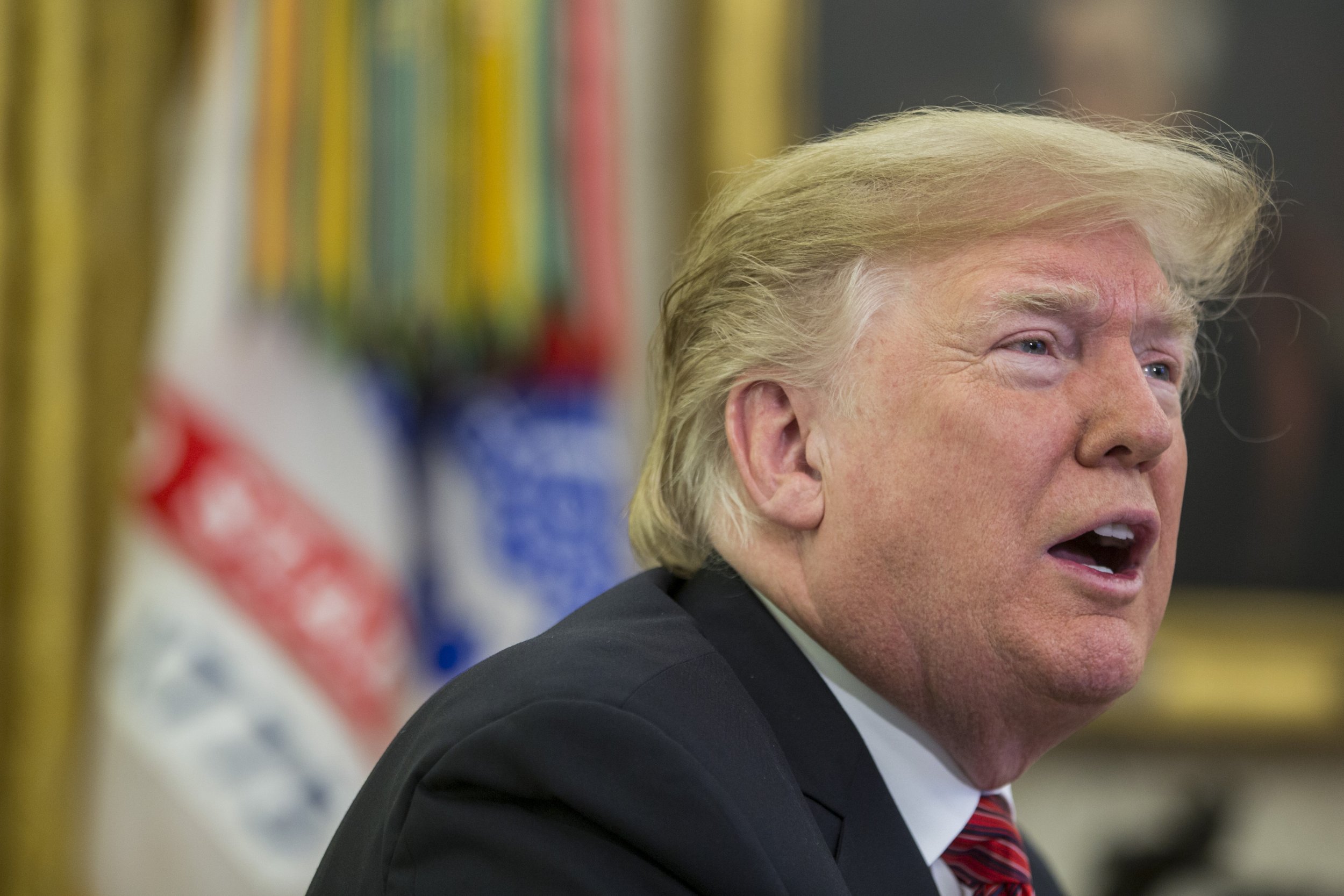 President Donald Trump's messaging—especially his tweets—aren't doing the American economy any favors, former economic officials have told the White House, according to a report this week in The Wall Street Journal.
Among many other tweets about the market and economy, Trump has attacked the Federal Reserve, which other other recent presidents avoided doing in order to keep the Fed walled off from politics. Trump compared the Fed to to a golfer who can't score.
"The only problem our economy has is the Fed," Trump tweeted on Christmas Eve. "They don't have a feel for the Market, they don't understand necessary Trade Wars or Strong Dollars or even Democrat Shutdowns over Borders. The Fed is like a powerful golfer who can't score because he has no touch - he can't putt!"
Some experts believe such tweets do harm. As the Journal reported:
"While Mr. Trump has singled out the Fed as the source of market turbulence, former senior economic officials have privately warned the White House that the president's tweets and statements are making matters worse.

They have told Mr. Trump's economic advisers that his open criticism of the Fed is helping to trigger the steep market losses that have left him so aggrieved."
Citing sources familiar with the matter, the Journal reported that Gay Cohn—Trump's former chief economic adviser—told the White House that Trump's recent tweet calling himself a "Tariff Man" caused a plunge in the Dow Jones Industrial Average and that a former GOP treasury official told the department's current chief—Steven Mnuchin—that Trump's "dysfunctional" leadership was hurting the stock market.
Despite what others might think, Trump has shown no inclination to steer clear of the subject on his Twitter feed or elsewhere. Amid a government shutdown over funding for Trump's long-promised border wall, the president continued his jibes against the Fed on Tuesday.
"They're raising interest rates too fast because they think the economy is so good. But I think that they will get it pretty soon," he told reporters. "I have great confidence in our companies. We have companies, the greatest in the world, and they're doing really well. They have record kinds of numbers. So I think it's a tremendous opportunity to buy."
The stock market had its worst Christmas Eve in history, even though late December is usually a time for stocks to rise. If the market continues its downward trend, there could be global effects.
"The markets are in panic mode that the US economy is tanking," Stephen Innes, head of Asia-Pacific trading for online broker Oanda, told CNN Business. "If the U.S. economy turns south, global capital markets are in for a world of hurt."
Stock futures were up before the market opened on Wednesday after it was closed for Christmas Day.