President Donald Trump has significantly increased global oil prices through his tweets, Iran's OPEC chief said this week.
"Your tweets have increased the prices by at least $10. Please stop this method," OPEC Governor Hossein Kazempour Ardebili said Thursday, Iranian news service Shana reported. The oil boss also accused Trump of fomenting tensions in the Middle East, specifically by pitting Iran against Saudi Arabia.
Ardebili's accusations came as oil prices have surged in recent months. Trump has called on OPEC producers to reduce prices, but at the same time, he has pressured allies to curb their import of Iranian oil.
Trump tweeted Wednesday pointing fingers at "the OPEC Monopoly" for "driving prices higher". The president said the U.S. defends many OPEC member states, insinuating that as a returned favor, these nations should cave to Washington's demands. "REDUCE PRICING NOW!!" Trump concluded the tweet.
Responding to Trump's demands, Ardebili argued that the U.S. is to blame for imposing sanctions on OPEC members. "You impose sanctions on major producers ... and yet you are asking them to reduce the prices? Since when did you start ordering OPEC," he said, according to Shana.
Early this week, the Iranian oil governor for OPEC said that the Trump administration's sanctions on Iran and Venezuela, as well as its pressure on allies to stop importing from Iran, would have a negative impact on the U.S.
"[It] would be a kind of self-harm for the US as it would lead to dramatic price hikes in the oil market," Ardebili said, adding that "American consumers" will likely pay higher prices at the pump due to "Trump's unilateralism."
So far this year, the price of Brent crude oil, which is used as the international benchmark price, has risen by 20 percent to about $78 per barrel. In December, the average price was just under $65.
Financial institutions and experts have also pointed to Trump for driving up global prices.
"It does not occur to the U.S. president that it is Trump himself who is driving prices up through his Iran policy," Germany's Commerzbank wrote in a statement, Oil Price reported. The bank said that U.S. efforts to block Iran from exporting oil would make it difficult for OPEC to meet supply demands, forcing prices to rise. "Perhaps one of the U.S. president's advisors should explain this to him," the German financial institution added.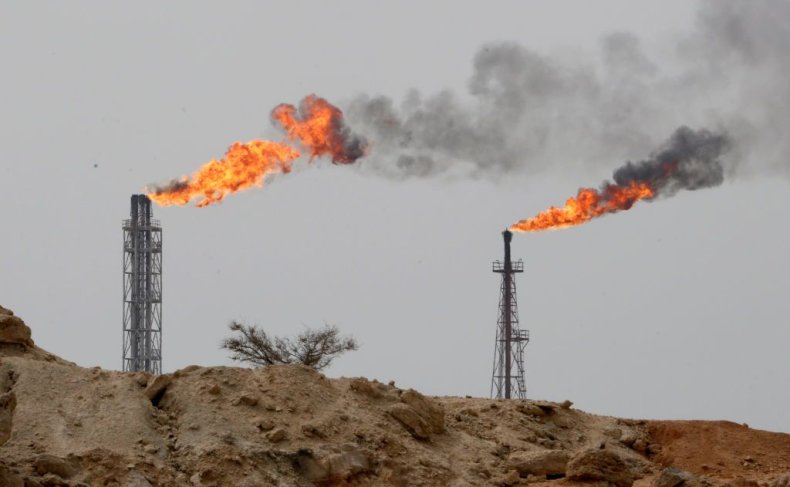 Some experts have warned that prices could rise to more than $90 per barrel moving forward. But U.S. allies aren't on board with Trump's planned sanctions on Iran. Their impact will also have negative repercussions for Europe and other traditional allies, many of whom are already frustrated by the announcement of new tariffs on their imports to the U.S.
"Countries around the world—including key American allies and partners—already find themselves in the crosshairs, since the U.S. measures penalize countries and companies that do business with Iran," wrote Suzanne Maloney, deputy director of foreign policy and senior fellow at the Center for Middle East Policy, Energy Security and Climate Initiative at the Brookings Institution.
Maloney said that "Trump's uncompromising sanctions enforcement will deepen Washington's falling-out with allies in Europe."
In his bid to halt the flow of Iranian oil without raising prices, Trump has urged Saudi Arabia and other OPEC members to increase their output. At the same time— racked by internal crises—Libya and Venezuela are also struggling to meet their outputs.
According to Commerzbank, OPEC currently has just enough oil to meet global demands without Iran's supply. However, the international oil body's spare supplies are limited and "will not be enough if supply is additionally reduced by outages elsewhere," the bank said.