Donald Trump Tweets Russians 'Definitely Don't Want Trump,' Days After Putin Said He Wanted Trump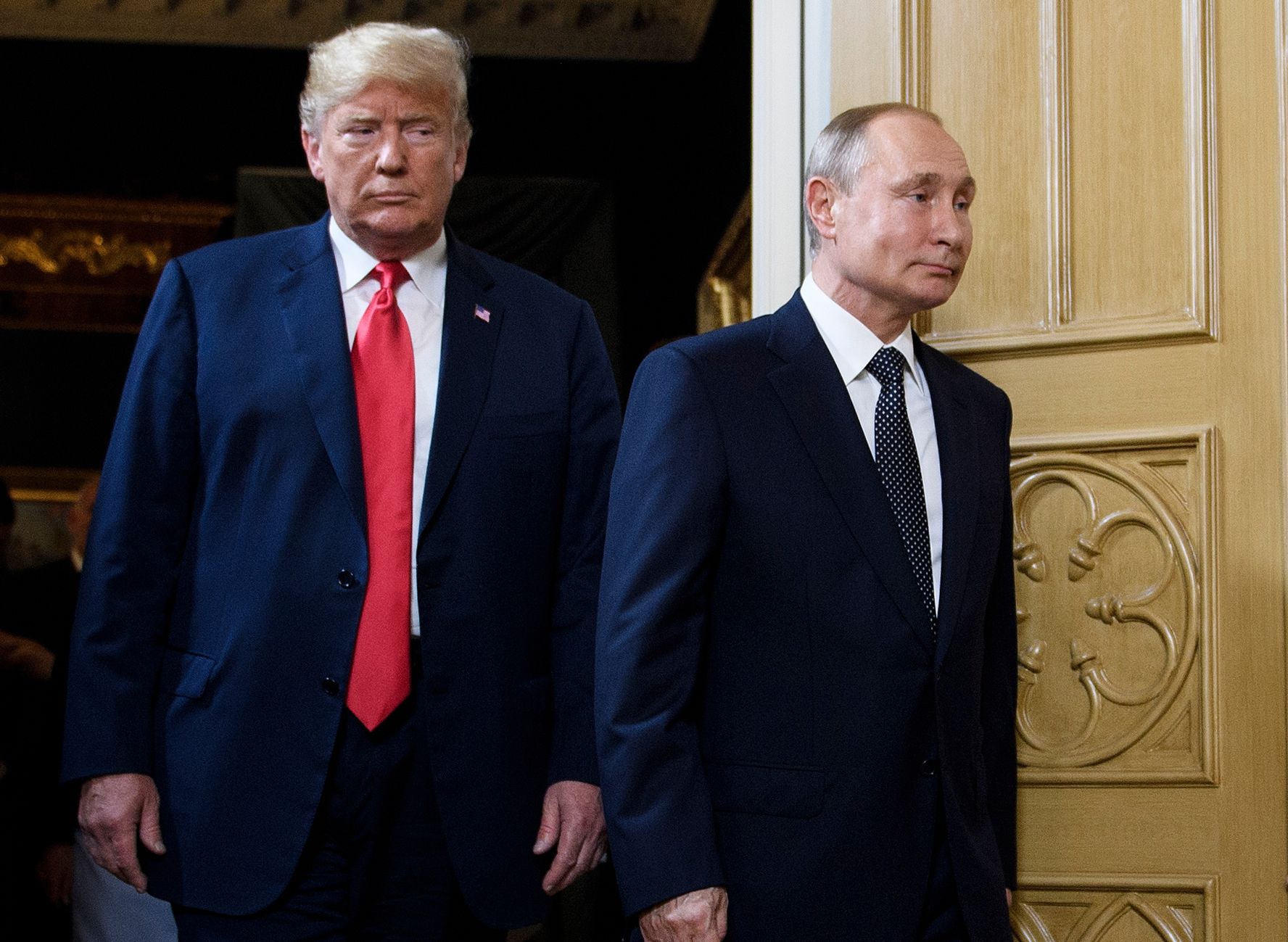 Days after Russian President Vladimir Putin said that he wanted Donald Trump to win the presidential election in 2016, the United States president claimed that Russia wants Democrats to win in the upcoming midterm elections.
The president tweeted the comment on Tuesday, writing that he is "very concerned that Russia will be fighting very hard to have an impact on the upcoming Election. Based on the fact that no President has been tougher on Russia than me, they will be pushing very hard for the Democrats. They definitely don't want Trump!"
Only last week, Putin declared that he wanted Trump to win over Hillary Clinton in 2016. The Russian leader told the media during a press conference in Helsinki that he supported Trump over Hillary Clinton during the election because of Trump's promises to bring the U.S.-Russia relationship "back to normal."
Trump's tweet is also controversial as it came after the Department of Justice indicted 12 Russian military intelligence officers for hacking the Democratic National Committee and the Hillary Clinton campaign. The indictment stated that the officers also stole information on about 500,000 voters from state election board websites. Before the dozen indictments, Special Counsel Robert Mueller's team had brought charges against 20 people, 14 of them being Russian.
Putin has repeatedly denied allegations that Russia played any role in the 2016 election. And despite the evidence compiled by U.S. intelligence agencies, President Trump has often appeared to side with the Russian leader.
In the press conference after the two presidents met in Helsinki last week, Trump said he didn't see "any reason why it would be" Russia and that Putin was "extremely strong and powerful in his denial."
The comments were immediately met with criticism from both Republicans and Democrats, compelling the president to attempt to walk back the remarks. In a statement, Trump said that he "thought it would obvious, but I would like to clarify just in case it wasn't. In a key sentence in my remarks, I said the word 'would' instead of 'wouldn't.'"
Trump has repeatedly called Mueller's investigation a "witch hunt" and has said that he would like the probe to end.
In a recent series of tweets, Trump falsely said that the investigation was prompted by a controversial dossier compiled by a former British intelligence agent. The president went on to say that Democrats and Clinton's campaign were responsible for the probe.