Donald Trump's Tweets Are Mostly Damaging to the Stock Market, Majority of Voters Say in Poll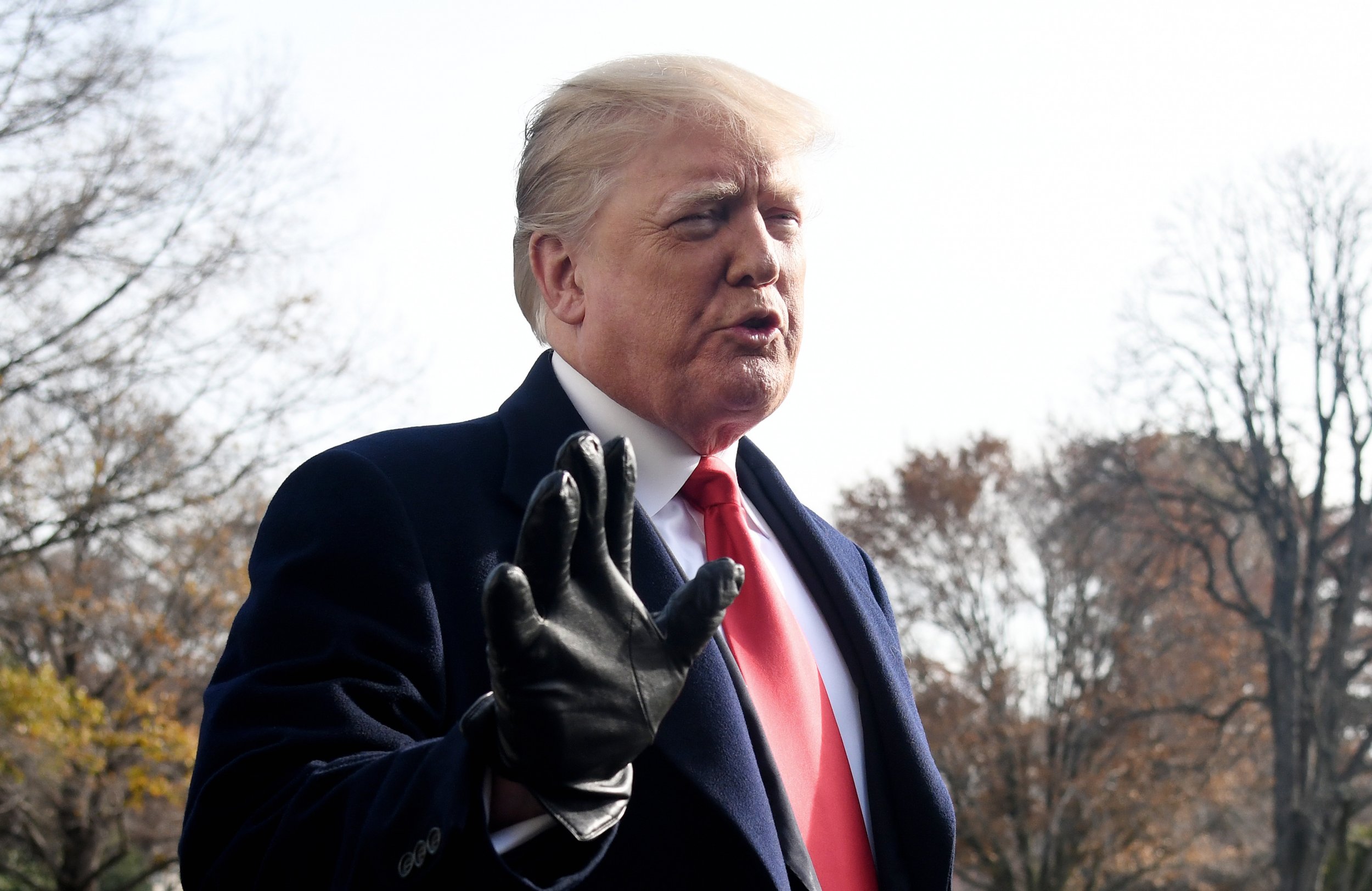 A majority of Americans think that President Donald Trump's tweets are mostly doing damage to the economy, a new poll released on Monday found.
The Hill.TV/HarrisX poll asked in a recent survey: "Do you think that Trump's tweets create positive or negative outcomes in the stock market, or do they have no effect at all?"
Respondents could choose from "postive," "mostly positive, some negative," "mostly negative, some positive," "negative" or "no effect."
The most popular choice was "negative" at 37 percent, with 19 percent selecting "mostly negative, some positive." Overall, a majority—56 percent—said Trump's tweets mostly hurt the stock market. Twenty-two percent said Trump's tweets were mostly positive for the stock market, while 21 percent said his posts had no effect.
The American Barometer poll from Hill.TV/HarrisX surveyed 1,000 registered voters from December 7 through December 8. It had a margin of error of plus or minus 3.1 percentage points.
"The stock market does not like uncertainty, and the president's Twitter feed is nothing but uncertainty," political analyst Bill Schneider told Hill.TV on Monday.
The stock market has taken a serious tumble recently. When it was doing well, Trump often tweeted about it, taking credit for it, but he has gone quiet as of late. He has also gone after companies directly, such as Boeing and Harley-Davidson. Tweets slamming the companies appeared to cause temporary dips in share prices, although those drops have long since recovered.
"It must be frustrating for a president who uses Twitter as a megaphone and stock prices as a barometer of success to realize that his barrages are rapidly becoming simple bluster," wrote Blomberg's Stephen Gandel this summer about the president's penchant for going after companies on Twitter.