Please Nobody Tell Donald Trump About the New 280-character Twitter Limit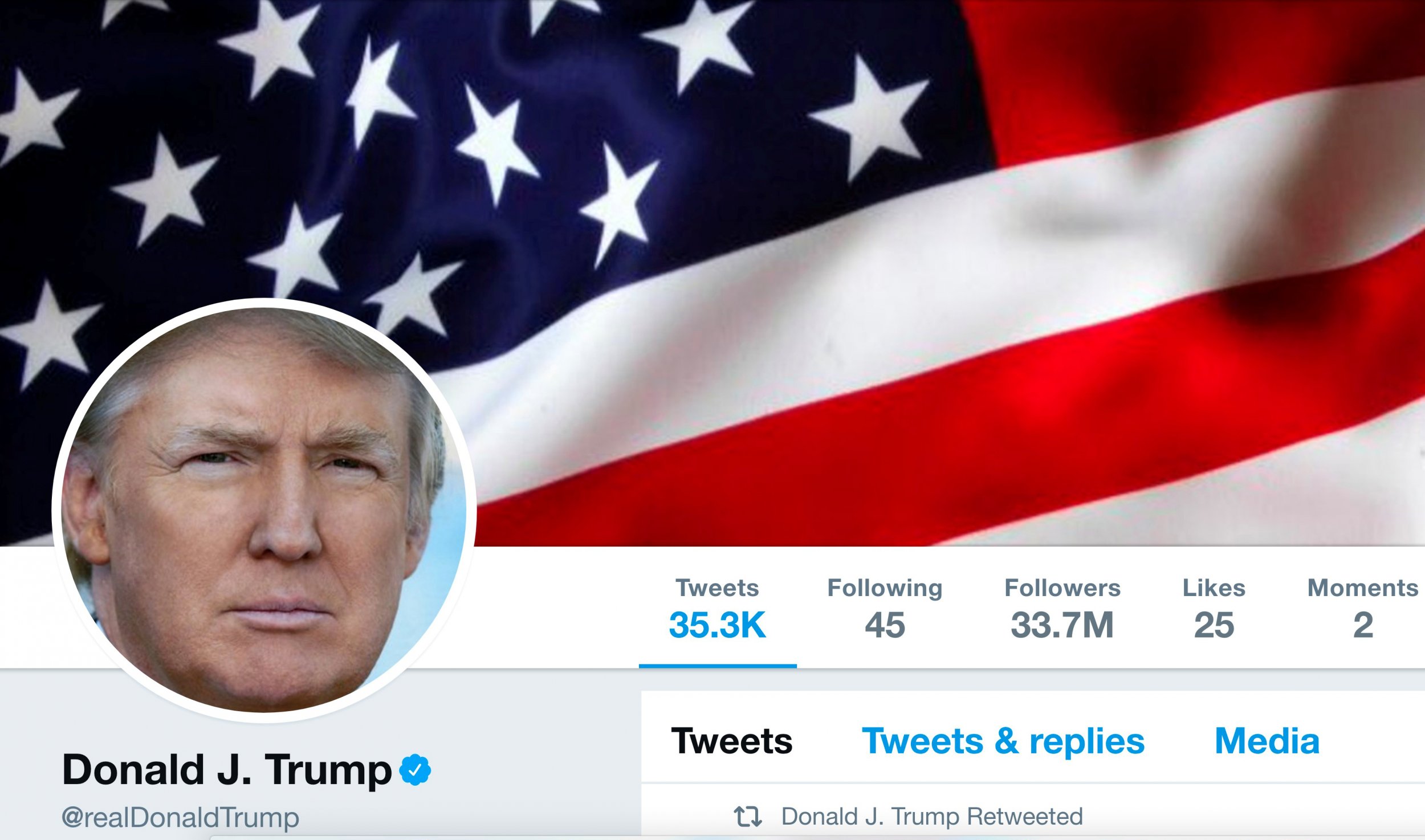 Ominous news: Twitter, the popular website for telling friends what you had for lunch and also escalating nuclear tensions with North Korea, is doing away with its signature feature—the 140-character limit.
In a historic shift, Twitter is testing tweets that allow up to 280 characters. The company announced the news in a suspiciously lengthy tweet on Tuesday. (Look at this damn thing. It's practically a novella!)
Which means you will soon have double the length to tweet. (Imagine scrolling through a Twitter feed and thinking, "Great! But I wish these things were longer.") Which means the president will also—
Oh no. No, no, no.
No, no.
Please can nobody tell President Donald Trump? Maybe we can just keep him from finding out about 280 characters. Maybe he will just stick to 140 characters by sheer force of ingrained habit. If we all promise not to tell him. Please?
It's not that hard to keep information from the president. He seems to get most of his news from Fox & Friends and a folder full of positive news praising him that White House aides prepare twice a day. He doesn't read tech blogs. (He doesn't even use a computer most of the time.)
Related: Donald Trump blocked me on Twitter for telling him he's not as cool as witches
Considering the damage Trump is able to do in just 140 characters—threatening North Korea, sparking petty feuds, distributing misinformation, dispensing sexist and degrading insults, inventing words from whole cloth—it's frightening to imagine what he'll be able to accomplish with twice the space. (And how many spelling errors, or insulting nicknames, he'll fit per tweet.)
But this is the world we occupy in 2017: World leaders use social media to threaten each other; Twitter, with its lengthier messages and newsfeed algorithms, is becoming more and more like Facebook (and tempting nuclear war?); Facebook is now a hub for foreign interference in American democracy; the president is even more addicted to Twitter than you are; and Puerto Rico is almost entirely in the dark.
Though lots of users want to see Trump suspended from Twitter for threatening violence and arguably breaching its terms of service, that probably won't happen any time soon. (Twitter recently said it won't take down a threatening Trump tweet because of its "newsworthiness," among other factors.) On the bright side, Trump's daily tweets offer plenty of insight into his thoughts and daily obsessions.
It already seems like Trump's morning tweets drive the news cycle to an alarming degree. It could get worse. And the tweets could get longer. And uglier.
So don't tell Trump. Please? Everybody? Can we work together on this?