Trump's Twitter Approval Rating is Even Worse than His Presidential One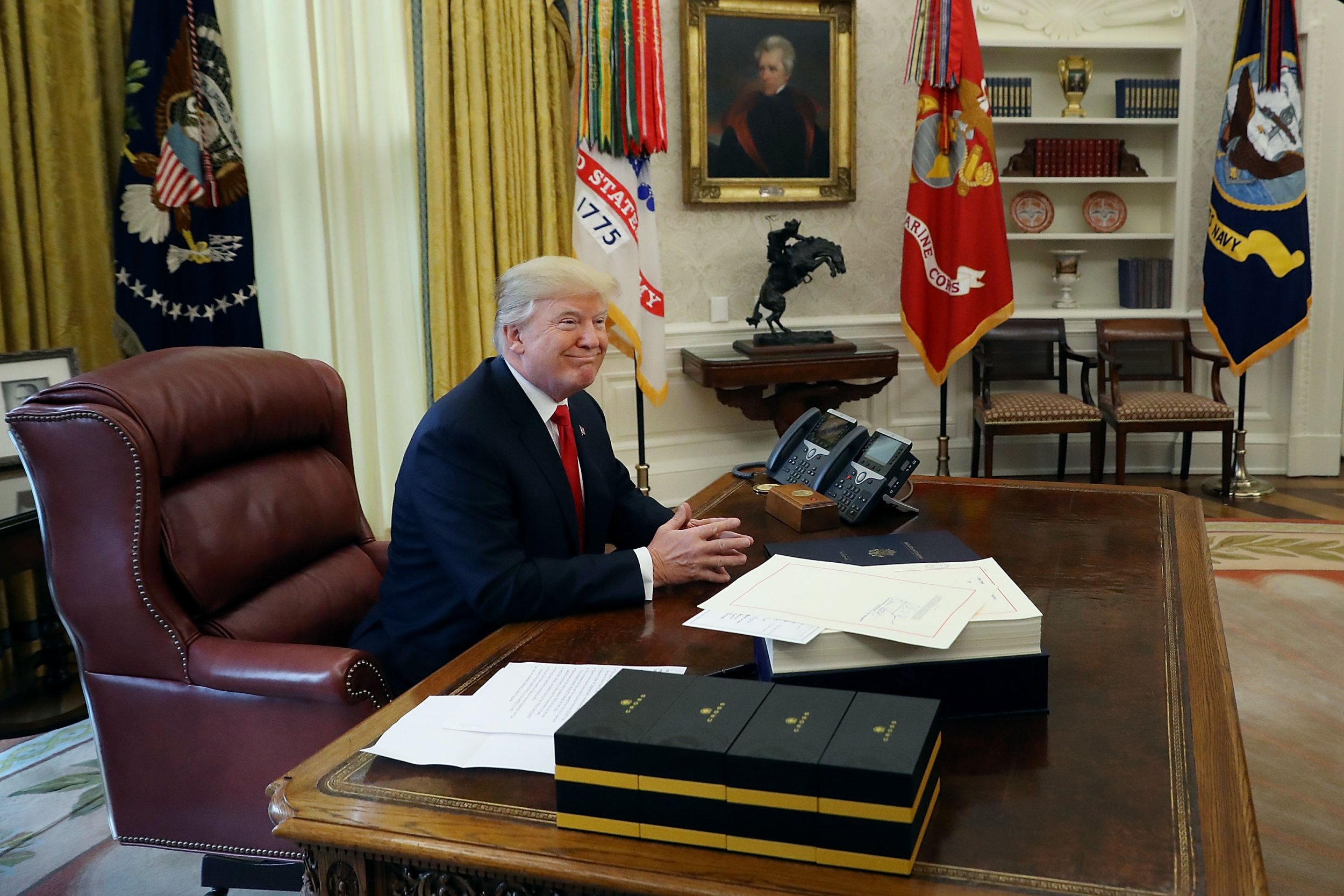 Americans approve even less of President Donald Trump's use of Twitter than they do his presidency, according to a new poll.
Just 26 percent of 1,500 Americans polled said that Trump's use of Twitter was appropriate, according to a survey from The Economist and YouGov. His presidential approval rating was almost 10 points higher at 35 percent in December.
By the end of his first year in office, Trump had spent about 40 hours tweeting about 2,600 times, The Hill reported. A staggering 59 percent of those polled said they disapproved of the president's near-daily tweets to his 45.2 million followers.
The president used the platform to promote his agenda and attack opponents in 2017. Even while on vacation, Trump couldn't help but tweet about the tax reform bill that he signed into law last week.
"All signs are that business is looking really good for next year, only to be helped further by our Tax Cut Bill. Will be a great year for Companies and JOBS! Stock Market is poised for another year of SUCCESS!" Trump tweeted on Tuesday.
In the same Economist/YouGov poll that was conducted from December 24 to December 26, 55 percent of people said that Trump does not have the temperament to be president, and only 32 percent believed the president was honest and trustworthy. However, very few believed Trump would actually get the United States into a war.
Trump has repeatedly targeted North Korean leader Kim Jong Un on Twitter, nicknaming him "Rocket Man" and doling out low-blows to his ego by calling him "short" and "fat," helping to result in heightened tensions between the countries.
During his campaign, Trump promised he would be more presidential when he won the election. "I'm gonna be so presidential that you people will be so bored," he said during a campaign rally in 2016. One year later, Trump deemed his use of Twitter, "modern day presidential."
Long before Trump was president, he tweeted his love of the then-140-character social media platform. "I love Twitter.... it's like owning your own newspaper—without the losses," Trump wrote in 2012.