Donald Trump Twitter Bot Announces Candidacy for President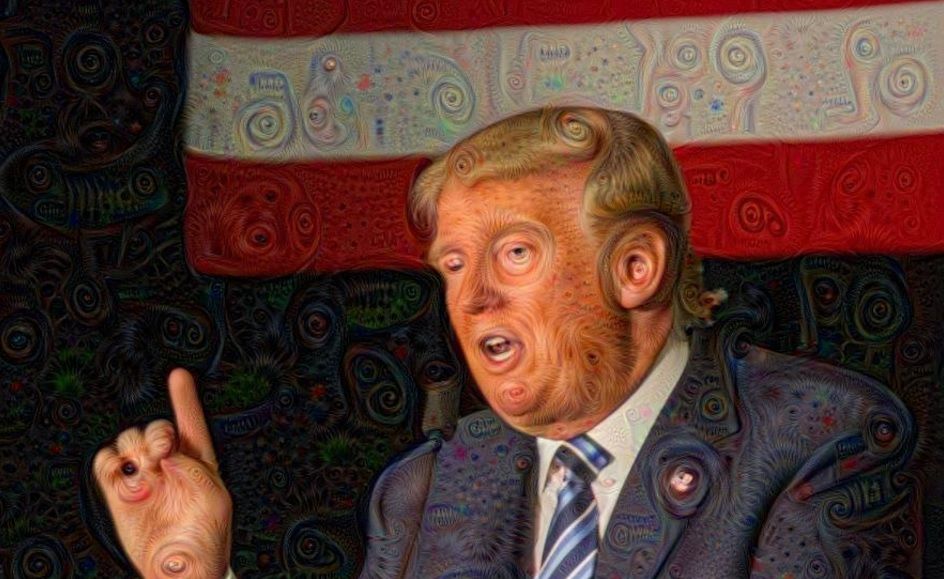 Donald Trump's use of fourth grade-level language may be a powerful rhetorical tool, but his linguistic austerity has opened him up to a modern form of mockery: the Twitter bot.
Brad Hayes, a researcher at MIT's Computer Science and Artificial Intelligence Laboratory (CSAIL), created the DeepDrumpf Trump Twitter bot earlier this year by training it on transcripts of the presidential hopeful.
DeepDrumpf has more than 25,000 followers on Twitter, with tweets that include: "I'm what ISIS doesn't need," and "I love me." Hayes has now launched a mock presidential campaign for the deep-learning algorithm.
"Many have commented that its output is 'plausible' or 'indistinguishable from the real thing'," Hayes tells Newsweek. "Given that this bot is spouting ridiculous phrases, that should bother anyone familiar with the underpinnings of American democracy…I think that should be somewhat concerning."
Hayes says the creation of the bot was not politically motivated, rather an attempt to broaden his understanding of machine learning as part of his research into human-robot collaboration.
The success of the bot led to Hayes wanting to use it for something positive. All donations to the mock campaign will go towards GirlsWhoCode, an organization that aims to close the gender gap in science, technology, engineering and maths (STEM) fields.
It is not the first instance of Twitter bots appearing in the build up to the presidential elections. A recent investigation revealed that automated accounts in favor of Trump were a form of of "computational propaganda."
The study, by Oxford University professor Philip Howard, found that bots backing Trump sent out more than four times as many tweets than those supporting Hillary Clinton during the first presidential debate.
DeepDrumpf will be tweeting throughout the final presidential debate and Hayes says it could soon have company.
Hayes says: "If there's sufficient demand for it, and enough people donate to the charity fundraiser, I'll make a Hillary Clinton bot."