Twitter Tells Donald Trump That If He's Lost Followers It's Because They Were Fake
President Donald Trump went after his preferred social media platform Friday, launching into a bizarre rant about Twitter and making false claims about a purge of his followers.
"Twitter has removed many people from my account and, more importantly, they have seemingly done something that makes it much harder to join - they have stifled growth to a point where it is obvious to all. A few weeks ago it was a Rocket Ship, now it is a Blimp! Total Bias?" Trump wrote Friday amid the discovery of more explosive packages mailed to Democrats and those who have criticized his administration.
It is unclear what exactly Trump was referring to in his tweet. In July, Twitter conducted a mass deletion of suspicious accounts in order to clean out trolls, bots and other fake accounts. Trump reportedly lost 200,000 followers as a result. That was far fewer than many other high-profile Twitter account holders, however. Former President Barack Obama lost 2 million followers at the time.
Since July, Trump has actually gained around 2 million followers on Twitter.
Twitter swiftly responded to Trump's tweet explaining why accounts were removed from the service.
"Our focus is on the health of the service, and that includes [removing] fake accounts and those engaging in malicious behavior," the company said in a statement. "Many prominent accounts have seen follower counts drop, but the result is higher confidence that the followers they have re: real, engaged people."
Allegations of bias against conservatives have been a frequent talking point in right-wing circles for some time. Immediately following Trump's tweet Friday, former Republican presidential candidate Mike Huckabee echoed the president's sentiments.
"Same thing has happened to my account," wrote the father of White House press secretary Sarah Huckabee Sanders. "It is NOT accidental or honest on Twitter's part. They are intentionally throttling voices that are not in liberal lockstep. Time for Congress to investigate!"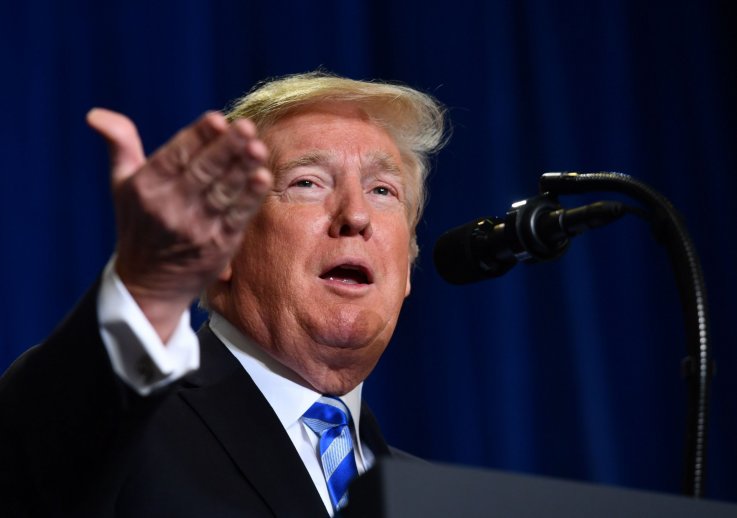 Similar sentiments have been shared about other online platforms, including Facebook and Google.
In August, Trump threatened to take action to target the tech giants, saying they were "treading on very, very troubled territory and they have to be careful."
He added: "Google has really taken advantage of a lot of people, and I think that's a very serious thing and it's a very serious charge. They better be careful because they can't do that to people."
Twitter Tells Donald Trump That If He's Lost Followers It's Because They Were Fake | U.S.