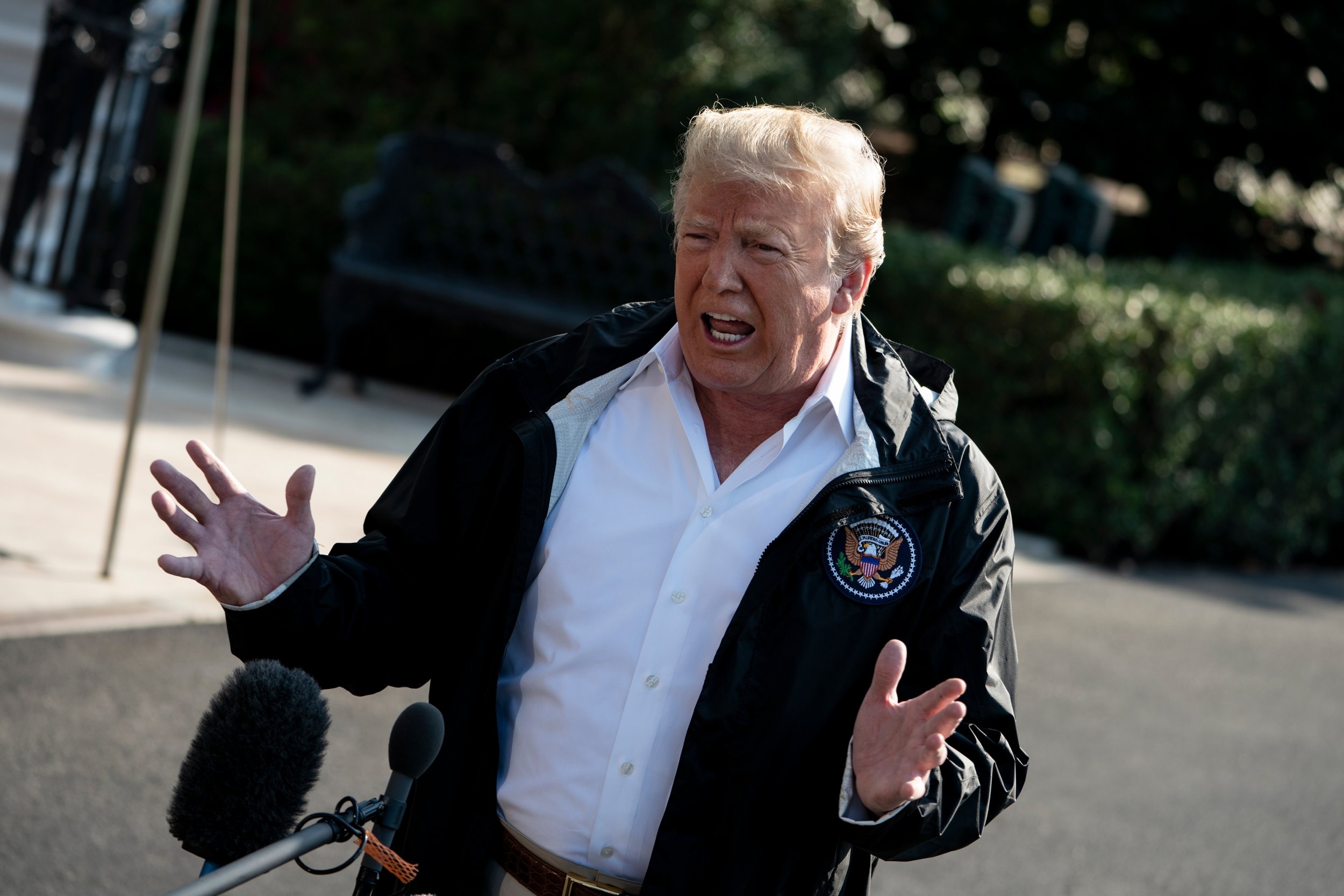 President Donald Trump loves to talk directly to the American people, usually via his Twitter account with early morning streams of consciousness that can create headaches for his own administration, not least his communications team.
But will he be brazen enough to use a federal disaster warning system capable of texting every person in America like he uses his Twitter account? His many critics fear he may just be, especially with the crunch November midterms just around the corner.
It would be unwise, however, to trumpet his personal messages through the Federal Emergency Management Agency's new system, which gives the president the capability to reach every single mobile device in the country. It is called the Wireless Emergency Alert (WEA).
Why? Because as well as being unethical, it is illegal.
The Integrated Public Alert and Warning System Modernization Act of 2015 regulates use of emergency warning systems.
"Except to the extent necessary for testing the public alert and warning system, the public alert and warning system shall not be used to transmit a message that does not relate to a natural disaster, act of terrorism, or other man-made disaster or threat to public safety," the law states.
There are also federal laws against using official resources for campaign or political purposes that Trump would likely fall foul of if he used the WEA for his own ends.
Even if Trump did have eyes on using the system in his own interests, he would struggle to get past the officials who manage it, and he would risk prosecution should he be successful.
"The idea for the alert is that the president should be able to reach the residents in the case of emergencies," Nick Crossley, president of the International Association of Emergency Managers, told NBC News. "And that is its sole purpose."
FEMA and the Federal Communications Commission will conduct a nationwide test of both the Emergency Alert System (EAS) and Wireless Emergency Alerts (WEA) on October 3 between 2.18 p.m. and 2.20 p.m. EDT.
The EAS distributes messages to radio and television broadcasters, cable systems, satellite radio and television providers, and wireline video providers. The WEA will broadcast from cell towers to mobile devices in range.
During the test, the EAS message will say: "THIS IS A TEST of the National Emergency Alert System. This system was developed by broadcast and cable operators in voluntary cooperation with the Federal Emergency Management Agency (FEMA), the Federal Communications Commission, and local authorities to keep you informed in the event of an emergency.
"If this had been an actual emergency an official message would have followed the tone alert you heard at the start of this message. A similar wireless emergency alert test message has been sent to all cell phones nationwide. Some cell phones will receive the message; others will not. No action is required."
The WEA message will say: "THIS IS A TEST of the National Wireless Emergency Alert System. No action is needed."