Nearly Half of Donald Trump's Twitter Followers Are Fake Accounts and Bots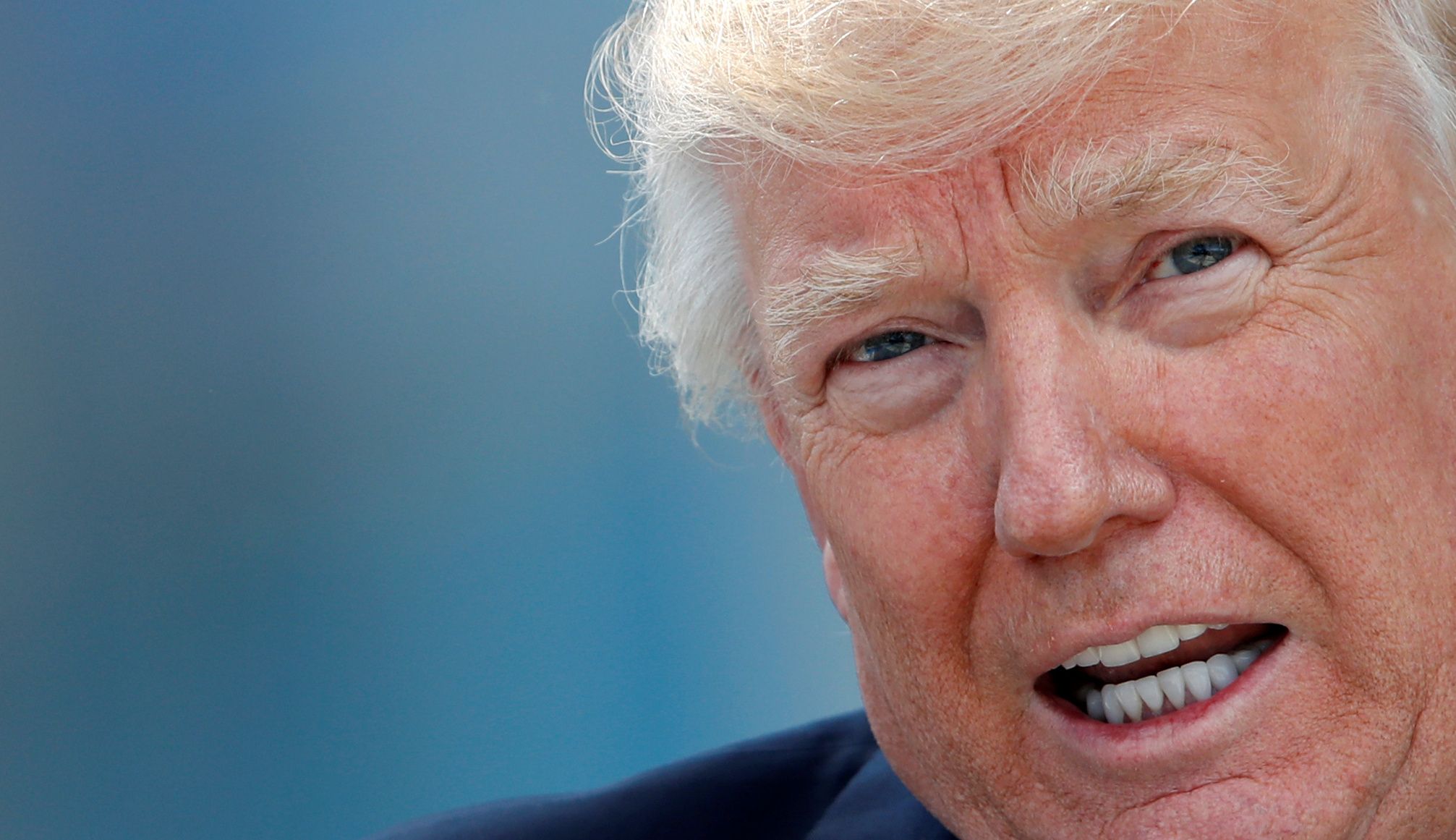 Anyone can amass an exorbitant number of Twitter followers. You don't even have to be famous. All you have to do is pay for them. The comedian Joe Mande currently has a healthy 1.01 million followers, but his bio contains a caveat: "twitter is trash, facebook's the devil, i bought a million followers for like $400 none of this shit matters antarctica is melting."
Mande even explained the stunt last November in The New Yorker. "The simplest way to tell who's winning the Twitter game is by counting followers," he wrote. "The biggest celebrity accounts—Justin Bieber, Lady Gaga—seem to have millions of followers. But in 2012 I learned that only a portion of those are real humans; some are 'bots,' artificially created to boost an account's popularity. Immediately, I knew that I had found my calling."
Related: Trump defends Kushner with story citing unnamed sources
Because Donald Trump is the president of the United States and the most famous person on the planet, one wouldn't think he would need to employ a bot to boost his Twitter following. It appears, however, he might have done just that. As screenwriter John Niven pointed out Tuesday morning, Trump's Twitter account saw an unusual spike in followers over the weekend, many of which appear to have been created artificially.
Trump currently has 31 million followers and, sure enough, if you browse through them you will find an unusual number of tweet-less, picture-less accounts that joined the service in May 2017. If you're still curious, you can enter Trump's handle, @realDonaldTrump, into Twitter Audit, a service that assesses the authenticity of one's followers, and find that only 51 percent of Trump's are real.

This isn't the first time someone has pointed out that a good portion of Trump's Twitter following is fake, but what's interesting is that its fakeness seems to be increasing. In January, journalist Yashar Ali ran an audit on Trump's Twitter account and found that 68 percent of his then-20 million followers were real. Now he's at 30 million followers, but only 51 percent are real, which means of 10 million followers Trump has gained since January, about 8.3 million are fake.
In April 2016, when Trump was beginning to gain traction as a serious candidate to at least win the Republican presidential nomination, the former reality TV star had a mere 7.58 million followers, only 8 percent of which were fake, according to FiveThirtyEight. It's not surprising that as Trump's global profile has skyrocketed in the past 13 months, so too have the number of bots attached to his Twitter account—but it's astonishing how much the percentage of his followers that are fake has risen.
So is Trump actually buying new followers? We'll probably never know, but there seems to be nothing more important to Trump than how his fame relates to that of other public figures, and it can't sit well with the president that there are currently 31 accounts with more followers than his. One of those accounts is that of Barack Obama, which boasts a whopping 89 million followers, good for third-most in the world behind Katy Perry and Justin Bieber.
In case you're wondering, 79 percent of Obama's followers are real.