Is Trump A Bully? He's 'Obsessed' With Starting Fights On Twitter, London Mayor Says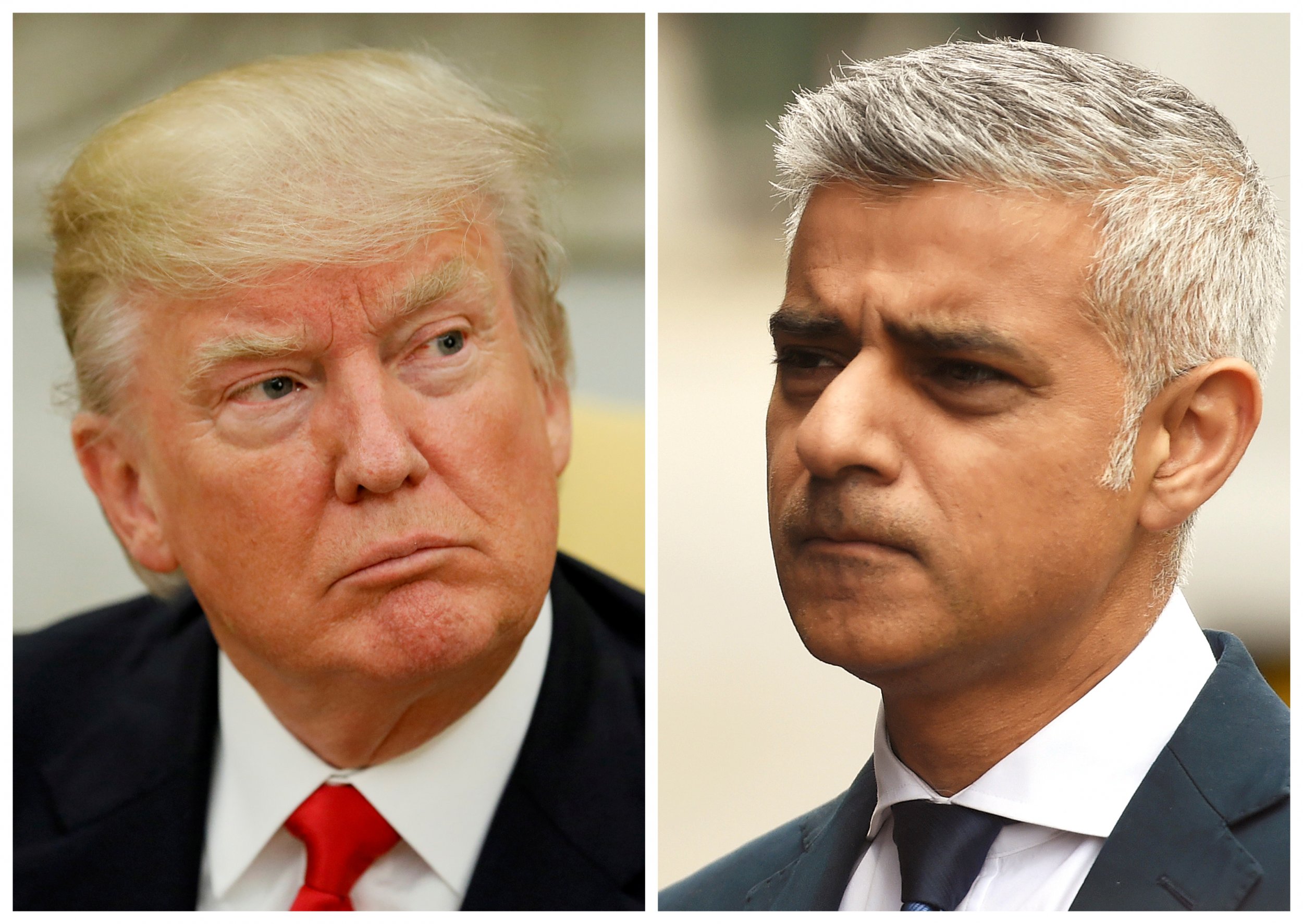 London Mayor Sadiq Khan added his response Tuesday to continuing criticisms of President Donald Trump over his tweets blasting the mayor for a speech he made to his city following Saturday's London Bridge attack. The incident left seven people killed and nearly 50 others injured.
Khan told Britain's Channel 4 he doesn't believe the country should "roll out the red carpet to the president of the USA" for Trump's upcoming visit with British Prime Minister Theresa May. The mayor added it was "inappropriate" to extend an invitation to the president "at a time when he was proposing a travel ban on Muslims and changing the American policy on refugees."
Related: Support for Donald Trump's impeachment is now higher than his approval rating
Trump seemed to connect Khan's calls for calm on London's streets in the attack's aftermath with empathy for radicals and Muslim extremist. The president targeted the mayor in a tweet and later defending his blocked executive orders restricting travel from several Muslim-majority nations, orders he calls a "travel ban."
Khan said the president seemed "obsessed" with bullying him on Twitter and should instead be focusing on other, and more important, endeavors in the White House.
"When you have a special relationship, it is no different from when you have got a close mate," Khan said Tuesday. "You stand with them in times of adversity, but you call them out when they are wrong. There are many things about which Donald Trump is wrong."
On Monday, Trump tweeted, "Pathetic excuse by London Mayor Sadiq Khan who had to think fast on his 'no reason to be alarmed' statement. MSM is working hard to sell it!"
Khan told a local radio host he wasn't bothered by Trump's Twitter attacks, noting he was especially busy as the mayor of a city dealing with an attack and didn't have time to focus on the president's continued tweeting.
"I'm the mayor of London, not the president, and as the mayor of London, since Saturday I've been working with the police, emergency services and the government to deal with the aftermath of the horrific attacks. I haven't had time to even give it a moment's thought what Donald Trump's tweeting," Khan said. "I haven't got time to be bothered about Donald Trump, and I actually think he should find things to do rather than being obsessed about me."
Trump has repeatedly used social media to target his perceived enemies, opponents and critics. The president has regularly criticized former Secretary of State Hillary Clinton for her election loss in 2016 and blasted Democratic Senator Richard Blumenthal for crying "like a baby" after Trump fired FBI Director James Comey. Trump then went on to publicly warn Comey on Twitter not to leak any information about their meetings to the press.
Some have warned that Trump could use his power in office—and millions of followers on Twitter—to bully those beneath the president.
"Bullying does not happen when you've got two equals in a fight," Patti McDougall, an associate professor of psychology at the University of Saskatchewan, told USA Today. "People in the public sector who aggressively use power do not succeed. Diplomatic skills are key to a nation's success."