'Take Her Out': 2018 Recording Reportedly Shows Donald Trump Ordering Removal of Ukraine Ambassador Marie Yovanovitch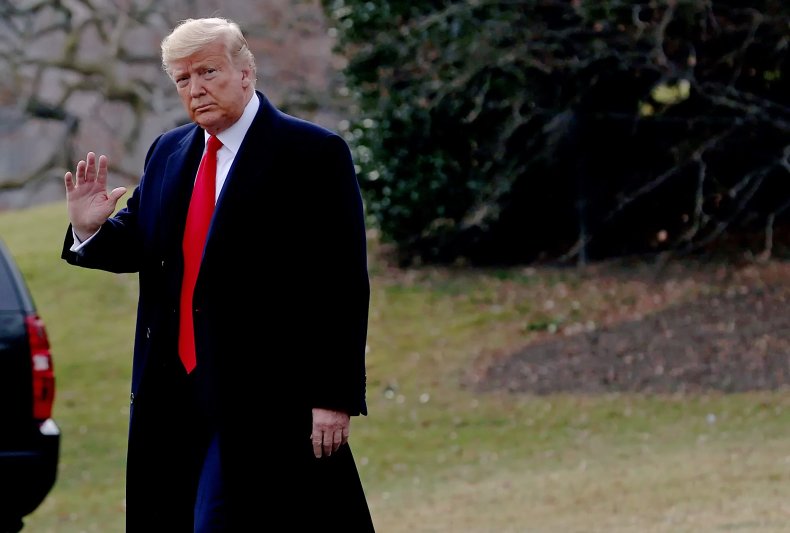 President Donald Trump appears to have called for the ouster of Ambassador Marie Yovanovitch in April 2018, according to a recording of a private meeting at the Trump International Hotel reviewed by ABC News.
"Get rid of her," a voice purportedly belonging to Trump says, referring to Yovanovitch, according to ABC News' transcript. "Get her out tomorrow. I don't care. Get her out tomorrow. Take her out. Okay? Do it."
In response to a question about the recording's authenticity, White House communications director Stephanie Grisham provided Newsweek with the following statement: "Every President in our history has had the right to place people who support his agenda and his policies within his Administration."
Yovanovitch, the embattled former ambassador to Ukraine, was eventually recalled in April 2019 in a sprawling scandal that has engulfed the Trump administration and set off a historic third impeachment trial.
On a July 25, 2019, phone call with Ukrainian President Volodymyr Zelenskiy, Trump indicated that Yovanovitch would be going "through some things." That call, in which the president sought for his Ukrainian counterpart to launch an investigation into former Vice President Joe Biden, Trump's chief political rival in the 2020 presidential race, formed the basis for the president's impeachment.
"Although I understand, everyone understands, that I served at the pleasure of the president, I was nevertheless incredulous that the U.S. government chose to remove an ambassador based, as far as I can tell, on unfounded and false claims by people with clearly questionable motives," Yovanovitch told a panel of House investigators in October.
Yovanovitch has accused Rudy Giuliani, the president's personal attorney, of leading a freelancing campaign in Ukraine to smear her as disloyal in order to provoke her firing.
The ABC News recording was made by Igor Fruman, a former associate of Giuliani's currently under federal indictment for alleged campaign finance violations, the network said.
The president has previously denied directing Giuliani to scour Ukraine for dirt on Biden, a probe that Trump's associates have accused Yovanovitch of obstructing.
In recent weeks, House investigators have released text messages provided by Lev Parnas, another indicted Giuliani associate who was also reportedly present at the 2018 meeting, appearing to show an attempt to surveil Yovanovitch in Ukraine.
In one message, Republican congressional candidate Robert Hyde receives a text from a Belgian number reading, "Nothing has changed [Yovanovitch] is still not moving they check today again."
In another message, the same number texted Hyde, "She had visitors."
Hyde has said he was "playing" when he exchanged messages purportedly discussing a potential surveillance operation, and that the messages were little more than "just colorful" language.
For his part, Parnas told MSNBC that he didn't necessarily believe the exchange between Hyde and the Belgian was serious, indicating that he believed Hyde was "trying to make himself bigger than he was."