Donald Trump Says He Is Unaware of Sen. Kelly Loeffler's Stock Trades After Economic Task Force Appointment
President Donald Trump told reporters on Sunday that he was not aware of controversy around Sen. Kelly Loeffler's (R-GA) stock trades before the coronavirus pandemic hit markets.
The commander-in-chief said he didn't know about the congresswoman's stock sales after the decision to include her on an economic task force was questioned at his latest coronavirus briefing.
President Trump created a bipartisan panel tasked with planning the reopening of the U.S. economy last week as part of his efforts to curb the economic damage caused by pandemic-related shutdowns.
The White House released a statement on Thursday naming the 65 senators and 32 representatives on the "Opening Up America Again" congressional group.
"Based on the latest data, our team of experts now agrees that we can begin the next front in our war, which we're calling, 'Opening Up America Again,'" President Trump said at the time. "And that's what we're doing: We're opening up our country. And we have to do that. America wants to be open, and Americans want to be open."
A reporter asked President Trump on Sunday why he included Sen. Kelly Loeffler on the task force in light of her stock sales just weeks before markets were rocked by the COVID-19 pandemic.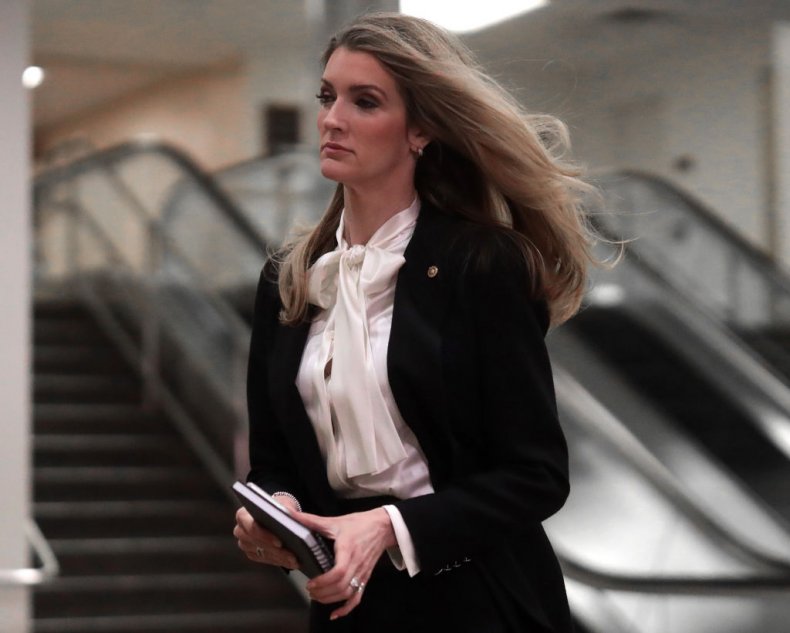 "That I don't know. I really don't know about that," Trump said. "She's a senator from Georgia and she was included in the list, absolutely."
The Daily Beast reported last month that Sen. Loeffler sold off thousands of dollars worth of stock after a private congressional briefing on the coronavirus in January. The price of shares in some of those firms would later decline as a result of the COVID-19 outbreak.
Earlier this month, the Atlanta-Journal Constitution also noted that the congresswoman sold further stocks over February and March, according to financial disclosure data.
Sen. Loeffler has repeatedly denied any wrongdoing, and told Tucker Carlson last month that her stock portfolio managers handled trades before telling her anything.
Speaking to Fox News last week, the congresswoman said criticism of her stock sales was a "political attack" that distracted from the ongoing pandemic.
"This gets at the very heart of why I came to Washington: to defend free enterprise, to defend capitalism, and this is a socialist attack," Loeffler added.
The senator has also said that both she and her husband will drop their share positions, CNBC reported.
In a statement published on Thursday about her appointment to the task force, Sen. Loeffler said: "I'm honored to be named to this task force, and am already working to address the critical mission ahead of us.
"I'm confident that under the leadership of President Trump, and with counsel from this task force, we will be able to safely reengage in a vibrant society that supports our lives and livelihoods."
Newsweek has contacted Sen. Loeffler's office for comment and will update this article with any response.