Trump Finally Confirms He's Under Investigation, on Twitter of Course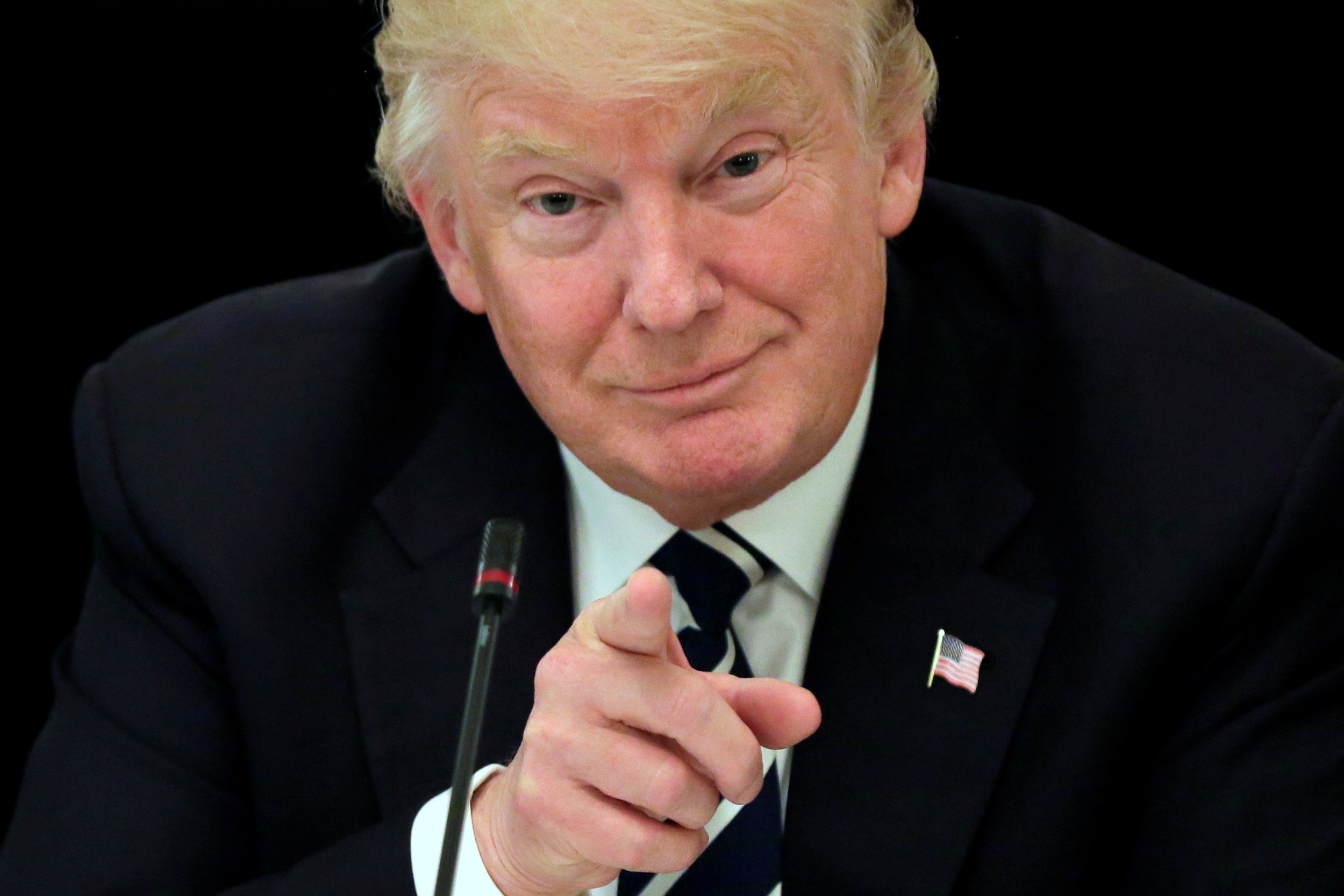 After months of outright denial by Donald Trump on Twitter and in multiple interviews, the president confirmed Friday morning he is under federal investigation as part of the probe into Russia's meddling in the 2016 election. The revelation came directly from his personal Twitter account, @realDonaldTrump, in a tweet that could also have major consequences for the heads of the Justice Department.
"I am being investigated for firing the FBI Director by the man who told me to fire the FBI Director!" Trump wrote Friday at 9:07 a.m. EDT. "Witch Hunt."
Though it's unclear who exactly Trump was referring to, it appeared the president was implicating Deputy Attorney General Rod Rosenstein, who released online a 62-word, seemingly unprompted statement that confused and shocked readers Thursday night. He hadn't been asked by the White House to release the statement, which blasted the media's use of anonymous sources for major political stories, CNN reported.
"Americans should exercise caution before accepting as true any stories attributed to anonymous 'officials,' particularly when they do not identify the country—let alone the branch or agency of government—with which the alleged sources supposedly are affiliated," Rosenstein wrote. "Americans should be skeptical about anonymous allegations. The Department of Justice has a long-standing policy to neither confirm or deny such allegations."
The early-Friday tweet revealed there may be an internal riff between Trump and Rosenstein.
During an interview in May, the president told NBC's Lester Holt he was not under investigation and also said he fired ex-FBI Director James Comey while considering the bureau's Russia probe. "In fact, when I decided to just do it, I said to myself, I said, 'You know, this Russia thing with Trump and Russia is a made-up story,'" Trump said. "It's an excuse by the Democrats for having lost an election that they should have won."
Trump had previously said he was "going to fire [Comey] regardless of the recommendation" Rosenstein and several others sent him on dismissing the FBI chief, who was serving a 10-year term. Trump's tweet Friday seemed to walk that back, suggesting the president instead acted on Rosenstein's recommendation rather than his own beliefs.
The revelation led many to believe that Trump was planning on firing Rosenstein or that the deputy attorney general had possibly refused to fire special counsel Robert Mueller, who was appointed to investigate Russia's interference in the election. Mueller is also investigating whether Trump attempted to obstruct justice throughout the course of the FBI's nearly yearlong investigation, The Washington Post reported Wednesday.