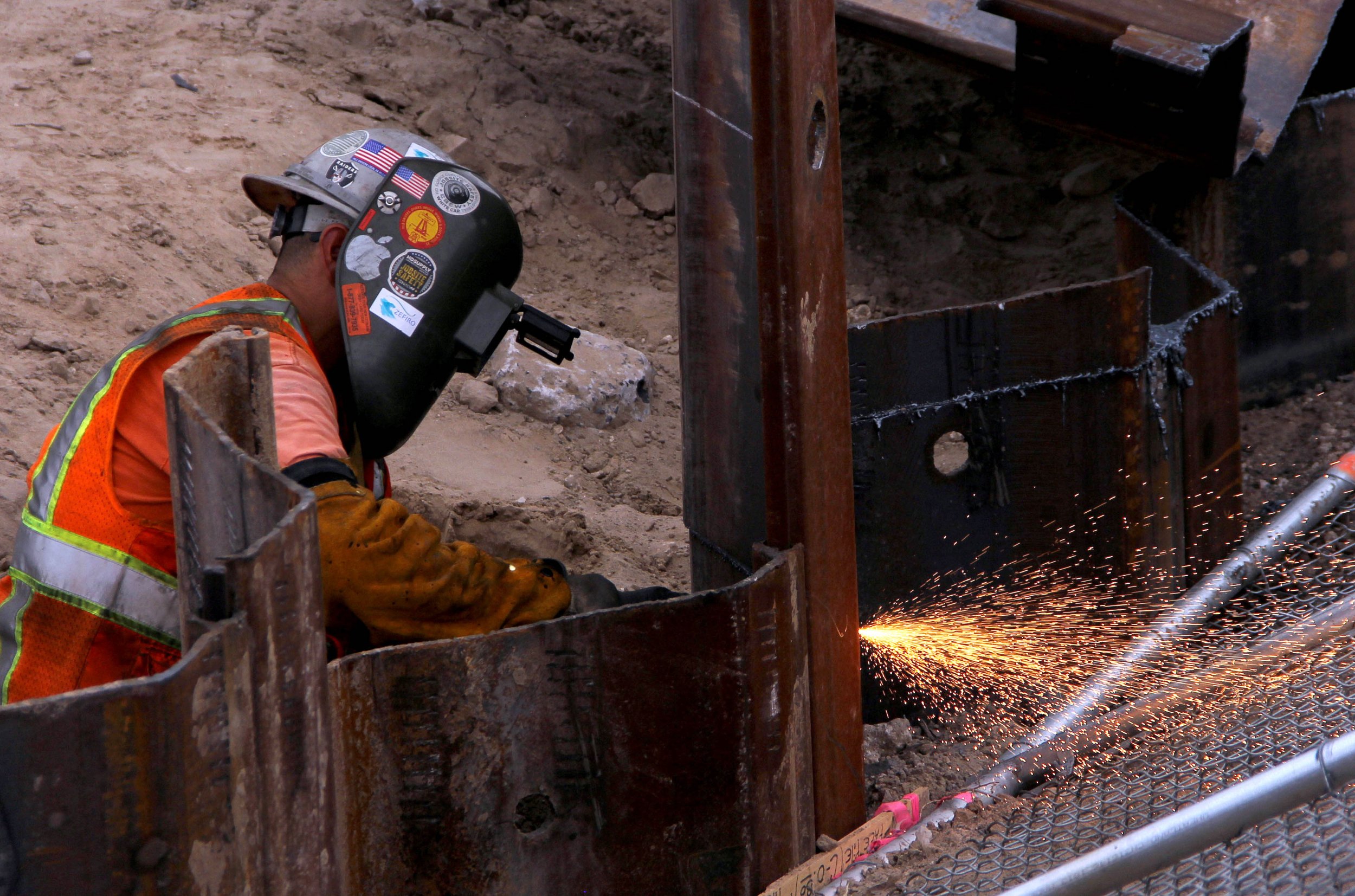 On Wednesday, John Kelly, the U.S. secretary of homeland security, issued a statement. "From January to February, the flow of illegal border crossings at our southern border dropped by 40 percent," Kelly wrote. The results, he said, "show that enforcement matters, deterrence matters, and that comprehensive immigration enforcement can make an impact."
The statement was surprising for two reasons. Every month, the Customs and Border Protection (CBP) agency releases immigration statistics that usually receive little attention. That's in part because they're usually unremarkable. This month's drop of 39 percent is highly unusual, and invites the inevitable question: have Trump's incendiary rhetoric and immigration policies actually worked?
Read more: Mexico opens legal aid centers at U.S. consulates to defend migrants
According to CBP data going back to 2000, from every year up until now, apprehensions at the southwest border have increased from January to February. This is in keeping with migration patterns the world over: as the weather improves, people are more willing to attempt dangerous, cross-border journeys. In the past few years, it should be noted, the increases were slight. In 2014, February saw an increase of 7,735 apprehensions; in 2015, this figure was down to 2,862 people; in 2016, it was 2,314 people. By comparison, in the years leading up to 2008, with the exception of 2007, the increase tended to be between 10,000 and 30,000 people.
The 39 percent drop though is still hugely significant, despite the downwards trend. And it appears likely that Trump's racist comments—notably calling Mexicans rapists and criminals—coupled with his policies have dissuaded arrivals to the U.S.
On February 21, the Department of Homeland Security issued a string of memos, authorizing U.S. border officials to begin deporting many of the country's estimated 11 million undocumented migrants. Under President Barack Obama, undocumented migrants were allowed to stay, provided they hadn't committed serious crimes. Under the new laws, agents can essentially remove anyone who has had an encounter with law enforcement or is deemed to be a threat to national security. To fulfil this order, the department authorized the hiring of 15,000 border officials.
Elsewhere, "sanctuary cities," which shield undocumented migrants without a criminal record, are battling an executive order that threatens to strip them of their federal funding. And, earlier this month, the administration said it was considering separating parents from children if officials caught them trying to cross the border.
Speaking to CNN, however, Obama's immigrations and customs enforcement chief John Sandweg urged caution. The drop in apprehensions, he said, should not be attributed to Trump without proper investigation. As well as long-term trends and seasonal changes, analysts must also look at the economic situations in sending countries as well as the cost of smuggling and migrants' abilities to pay for passage.
This latter point is something Kelly's statement notes. Since November 2016, the statement reads: "'Coyotes' [smugglers] have hiked their fees in some areas by roughly 130 percent—from $3,500 to $8,000 in certain mountainous regions." The document claims this is in response to stricter border policies, but if this is true then it is something the Obama administration can surely take credit for.
It is unlikely that any one thing is responsible for the 39 percent drop. And, one month's decrease, no matter how sizeable, does not equate to a long-term reduction in undocumented migration to the U.S.
Despite Trump's best efforts, it will be months before we see the full extent of his immigration policies.