Donald Trump Is 'Unhinged' and 'Immoral' but Republicans Still Standing by 'Dear Leader,' 'Morning Joe' Host Laments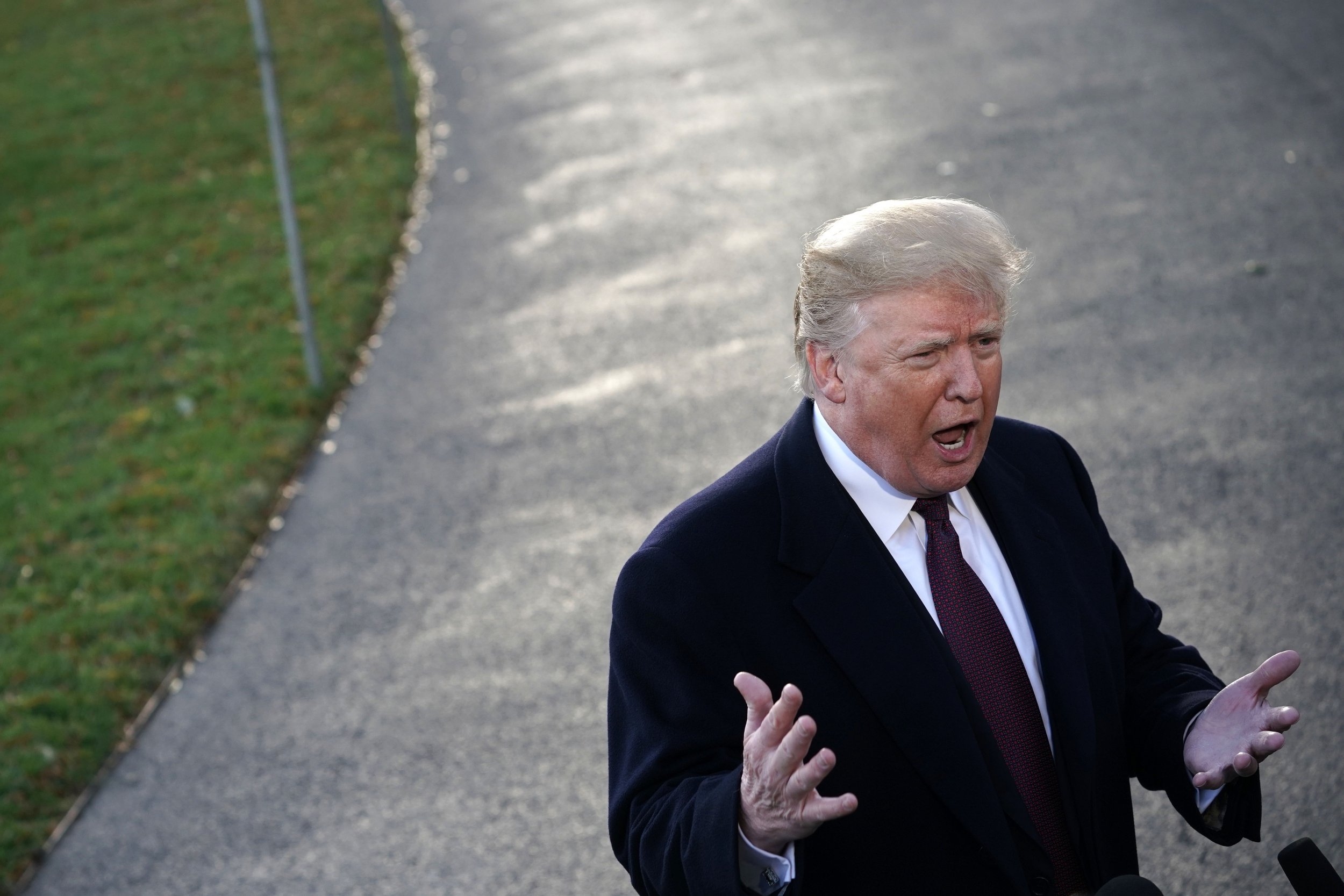 Joe Scarborough—host of MSNBC's Morning Joe and a former Republican congressman—was fed up with President Donald Trump and the GOP on-air on Wednesday.
After Trump's refusal to stand up to Saudi Arabia following the murder of Washington Post columnist Jamal Khashoggi and The New York Times report that the president wanted the Justice Department to prosecute former Secretary of State Hillary Clinton, Scarborough delivered an impassioned monologue.
Scarborough hypothesized that the GOP losing control of the House of Representatives in the 2018 midterms has sparked particularly troubling Trump behavior.
"As the scope and the scale of the historic Democratic landslide in the midterms becomes clear, we're actually getting the chance now, unfortunately, to see the worst of Donald Trump," Scarborough said on air. "We're watching his devastating impact on this country and on his Republican Party play out on vivid display. You know, regardless of what Republicans try to tell you, there was no split decision in the midterms. Democrats keep racking up more House seats by the day, and they're gonna end up winning the national popular congressional vote in the House by over 8 percent. That's a historic rout."
Scarborough then shifted to his critique of Trump's recent actions, and while the Morning Joe host often criticizes the president, this rant was particularly pointed. He said:
"Unfortunately, we're learning by the hour that a repudiated, a rejected Donald Trump is actually more dangerous, more radical and more unhinged than the Donald Trump we watched the first two years. And yesterday brought us a compendium of the bleakest elements of Donald Trump's immorality, openly siding with the Saudis. Even as their leader was declared a cold-blooded murderer by the U.S. Intel community, Saudi thugs, they brought a bone saw you to ambush an American resident and a Washington Post columnist. We're going from Nixonian to Stalinist, as the New York Times reported, [Trump] repeatedly and petulantly demanded the tools of the Justice Department [be] used to going after his perceived political enemies Hillary Clinton and James Comey. Blithely defending his daughter's personal use of e-mails also for government business with dozens of unanswered questions that still suggest that her conduct could have been every bit as egregious as Hillary Clinton's."
Scarborough kept going, saying Trump was not a legitimate president while arguing the president makes all of his decisions based around his own personal finances—saying that Trump isn't thinking about Americans, or even re-election but rather deals he'll make to get even richer in a few years. He said, via the clip:
"In the wake of the midterm super-shellacking, the entire Republican Party is still standing in full support of its Dear Leader. Don't show me your tweets. Don't give me your speeches. Show me your courage. Show me your resolve. Show me that you want to put your country, do you want to put the conservative movement, your party ahead of Donald Trump. But time is running out. For the sake of history and for the fake of the conservative and one of the nation's two political parties. Good men and good women who want a future for the GOP need to stand up and speak out today. Or their fate will be fully intertwined with this man who is crashing and burning right before our eyes. Republicans: you think 2018 was bad, you ain't seen nothing yet."
Even for a regular critic of Trump, the tone of the message delivered by Scarborough was more urgent and the critiques more impassioned than typical—he was not holding back even one bit.
Trump, for his part, seems to be continuing the course slammed by the Morning Joe host. He thanked Saudi Arabia for lower oil prices in a tweet Wednesday morning.