Donald Trump, Unlike Barack Obama, Won't Take Responsibility for Midterm Losses
With the highly contested midterm elections just three weeks away, and Democrats looking to flip as many as 24 Republican-held seats in the House, President Donald Trump said that he will not take the blame for any GOP losses in November.
In an interview with the Associated Press in the Oval Office on Tuesday, Trump said that he will not be taking any responsibility if Republicans were to lose control of the House or Senate.
"No, I think I'm helping people," the president said. He then claimed that he is "48 and 1" when it comes to endorsing winning candidates in the primary races, pointing to his support of congressional candidate Dan Donovan in New York and governor candidate Brian Kemp in Georgia.
"And I will say that we have a very big impact. I don't believe anybody's ever had this kind of an impact," Trump added.
His response is the exact opposite of former President Barack Obama's when Democrats suffered a historic electoral defeat in the 2010 midterm elections.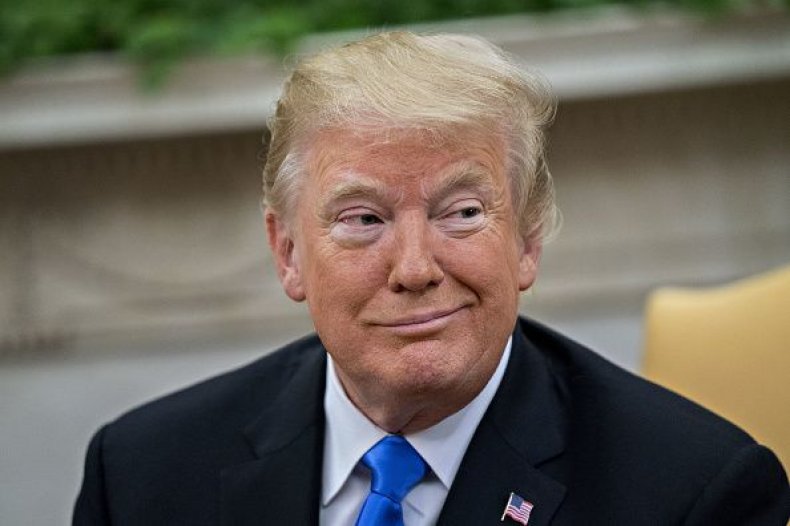 "This is something every president needs to go through," Obama said at the time, when more than 60 seats in the House changed from blue to red. "In the rush of activity, sometimes we lose track of the ways that we connected with folks that got us here in the first place."
Obama added that he was "not recommending to every president that they take a shellacking like I did last night."
When asked about Obama's experience in 2010, Trump continued telling the Associated Press that he thinks the GOP is going to "do well" at the polls this fall. Though polling has consistently shown that Republicans are in danger of losing anywhere from 20 to 40 seats in the House this year.
"Look, it feels to me very much like '16. I was going out and making speeches and I was getting tens of thousands of people," Trump said. "Honestly, it feels very much like it did in '16."
The president went on to say that the Republicans in Congress have had "tremendous support" on initiatives like the tax overhaul and the confirmation of Supreme Court Justice Brett Kavanaugh. Trump said the Kavanaugh confirmation specifically is helping to get conservative voters excited about the upcoming elections.
"That fight has had an impact on energy, and it's had an impact on the Republican Party, a very positive one in terms of getting out and voting. I think, but I'll let you know in three weeks," he said.
Donald Trump, Unlike Barack Obama, Won't Take Responsibility for Midterm Losses | U.S.