Donald Trump's Own Golf Tournament Now Has Failing Ratings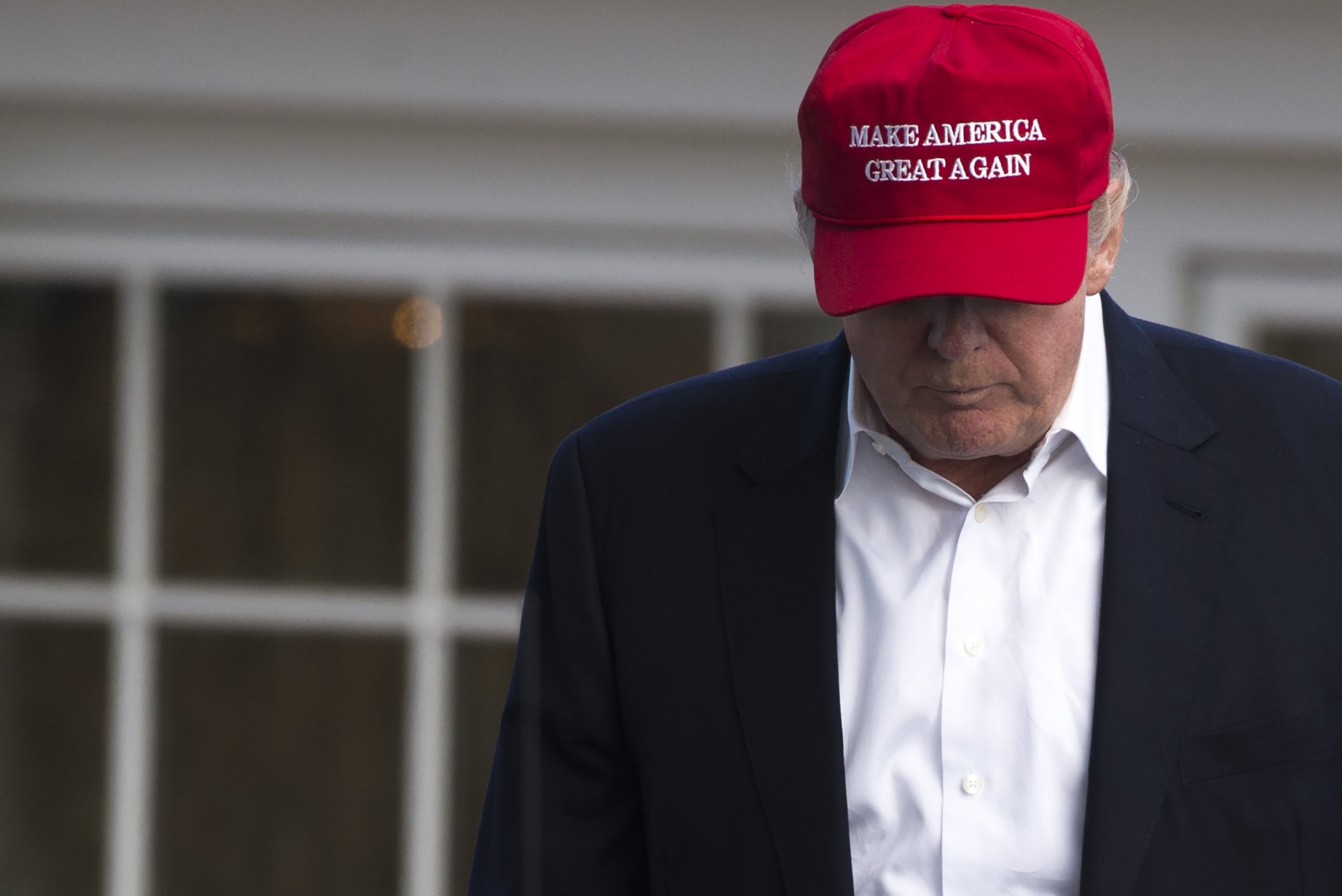 Donald Trump's looming presence at the 2017 U.S. Women's Open could not save the tournament held on his own course from falling ratings.
In fact, the president may even have made life harder for the world's best female golfers.
The Golf Channel reports that Fox's ratings for the tournament held at Trump National Golf Club in Bedminster, New Jersey, over the past weekend were down 40 percent on 2016. The overnight rating for the final round of the 2017 U.S. Women's Open was lower than the KPMG Women's PGA Championship, held two weeks previously in Olympia Fields, Illinois.
Trump, whose own approval ratings are, on average, hovering under 40 percent this week, promoted his appearance at the tournament heavily on his Twitter account.
But it seems that his tweets did not translate into increased interest in the event, which was won by South Korean teenager Sung Hyun Park. "This is the 10th U.S. Open I have caddied and upon entering the merchandise tent I immediately noticed how small it is in comparison to previous years," said Missy Pedersen, the caddy for top U.S. pro Brittany Lincicombe."So I asked why? Eventually I was informed that the merchandise orders were driven by ticket sales. One can deduce that small merchandise orders equal small ticket sales. Once tournament play started there were very obvious voids in the gallery, so ticket sales did appear to be down."
Trump's hosting of the most important tournament on the women's golf calendar was marked by problems, even aside from ratings. Protesters and Trump supporters clashed outside Trump's viewing box when he arrived at the course on Sunday afternoon, according to NJ.com, wearing shirts that read, "USGA: Dump Sexist Trump".
Two years ago, at the beginning of Trump's Presidential run, the 71-year-old golf fanatic threatened to sue the United States Golf Association (U.S.G.A.) if it took the 2017 tournament away from Trump National Golf Club, according to USA Today.