'Donald Trump v. USA': Legal Experts Marvel as Election Lawsuits Border on Bizarre
As President Donald Trump's re-election campaign continues to march onto lawsuits claiming mass voter fraud and irregularities, legal experts across the country said the campaign's strategy borders on the bizarre.
"They're throwing the kitchen sink against the wall to see what sticks — a mixed metaphor that's deserving of this legal strategy. And 'legal strategy' should be in quotes," Ben Ginsberg, a Republican election law attorney who worked on the 2000 Bush v. Gore case before the Supreme Court, told Politico.
Ginsberg then continued to scoff at one of Trump's lawyers who filed an election challenge in federal claims court on Thursday. Not only was the case filed in the wrong location, but Ginsberg also said that the title Donald Trump v. USA was bizarre, as if the president was suing the nation.
"Why would anyone ever use that title?" said Ginsberg. He then theorized that Trump's lawyers named the case in an effort to "appease their client," since they believe "they don't have instances of fraud or irregularities that are relevant" to back Trump's case.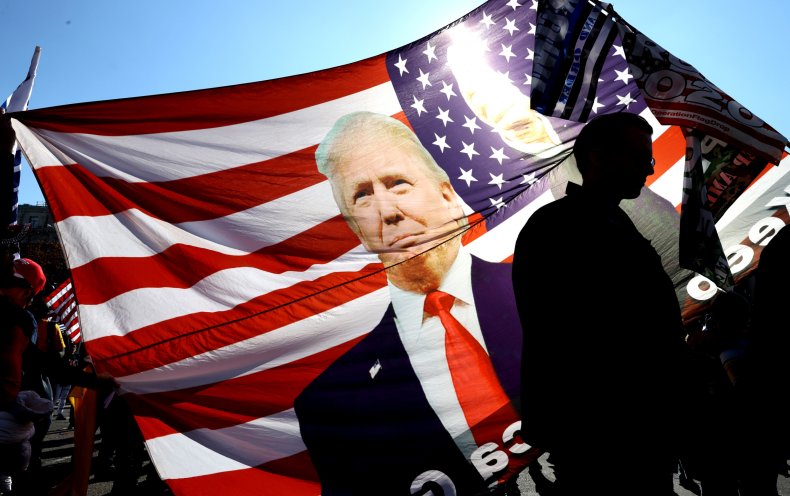 Barry Richard, an election law attorney who also managed George W. Bush's recount case, said that the Trump campaign's legal strategy seems strange.
"This is just purely outlandish stuff," Richard also told Politico. "But we have an outlandish president. So I guess this makes sense."
Richard continued to say that Trump would have to show that fraud and irregularities not only existed but happened at large, so much so that certain state results would need to be invalidated.
Lawyers who argued in favor of opposing clients in Bush v. Gore also agreed that President-elect Joe Biden clearly won the presidential election, and Trump does not have a valid argument to overturn the results.
"Over the past week, we have heard repeated assertions that the outcome of this election is somehow in doubt, as it was in 2000," attorneys David Boise and Theodore B. Olson wrote in an opinion article for The Washington Post on Saturday. "It is not. Biden will be president."
They continued: "The presidential-election controversies currently playing out in various parts of the country are not repeats of Bush v. Gore. That case involved the agonizing close election in a single state, Florida, the outcome of which was to be decisive in the election for president that year. A mere 500 or so votes separated candidates George W. Bush and Al Gore."
Despite the legal setbacks, Tim Murtaugh, Trump's campaign director of communications, said that the campaign does have a method that will have Trump emerge as the victor.
"Over 72 million people now have voted for President Trump and those Americans deserve to know that this election was free, fair, safe and secure, and they deserve to know that every legal vote is counted and that every illegal vote is not counted," Murtaugh said during a Thursday conference call, as reported on by Politico. "You simply cannot ignore the very real evidence of irregularities."
Trump's campaign didn't respond to Newsweek's request for comment in time for publication.