Trump Says He's Working Hard, But His Schedule Says Otherwise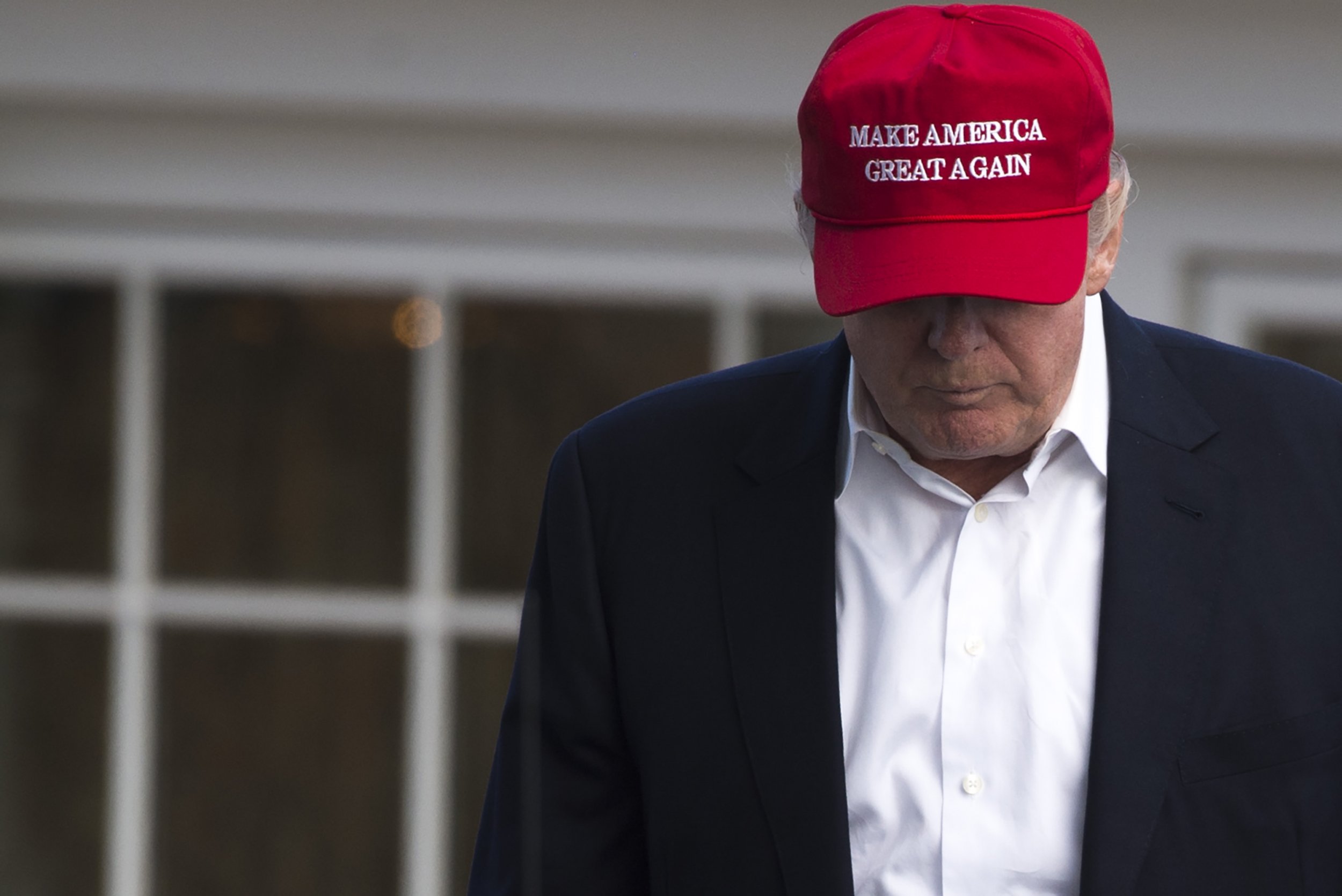 While President Donald Trump on Monday was enjoying part of his 17-day vacation at his luxury Bedminster, New Jersey golf club, he seemed to follow the same routine he's developed since assuming the Oval Office: Watch cable news, read stories about his approval ratings and tweet.
Indeed, the president, who initially directed his series of morning posts at the "failing" New York Times before live-tweeting a CNN segment, claims he is "working hard from New Jersey" as the People's House undergoes renovations.
Related: Here's How Donald Trump Could Actually Be Impeached
"Working hard from New Jersey while White House goes through long planned renovation," Trump wrote Monday morning, rejecting criticisms of his excursion from the nation's capital to one of his own properties as a "golfing trip."
But in 2017, when folks visiting a golf course can easily tweet when they see the president in person, and when the commander in chief's schedule is made available to the public, Americans can gain a true understanding of what Trump is up to.
Trump's official schedule was fully clear for the entirety of Monday, save for a 9 a.m. conference call with the press pool. His schedule was clear for most of the weekend as well, and social media users shared images and videos after spotting the president on his membership-only golf course.
On Saturday, Trump tweeted: "this is not a vacation – meetings and calls!"
Trump, who during the campaign claimed he wouldn't have time to play golf during his presidency and slammed former President Barack Obama throughout his tenure in the White House for golfing, has now taken more than 40 trips to golf courses since Inauguration Day, as Newsweek previously reported.
The president has long defended his political record, which includes a stalled agenda, zero major legislative accomplishments and over 900 tweets, listing his accomplishments for his more than 35 million followers as of Monday.
"The fact is the Fake News Russian collusion story, record Stock Market, border security, military strength, jobs, Supreme Court pick, economic enthusiasm, deregulation & so much more have driven the Trump base even closer together," Trump tweeted. "Will never change!"