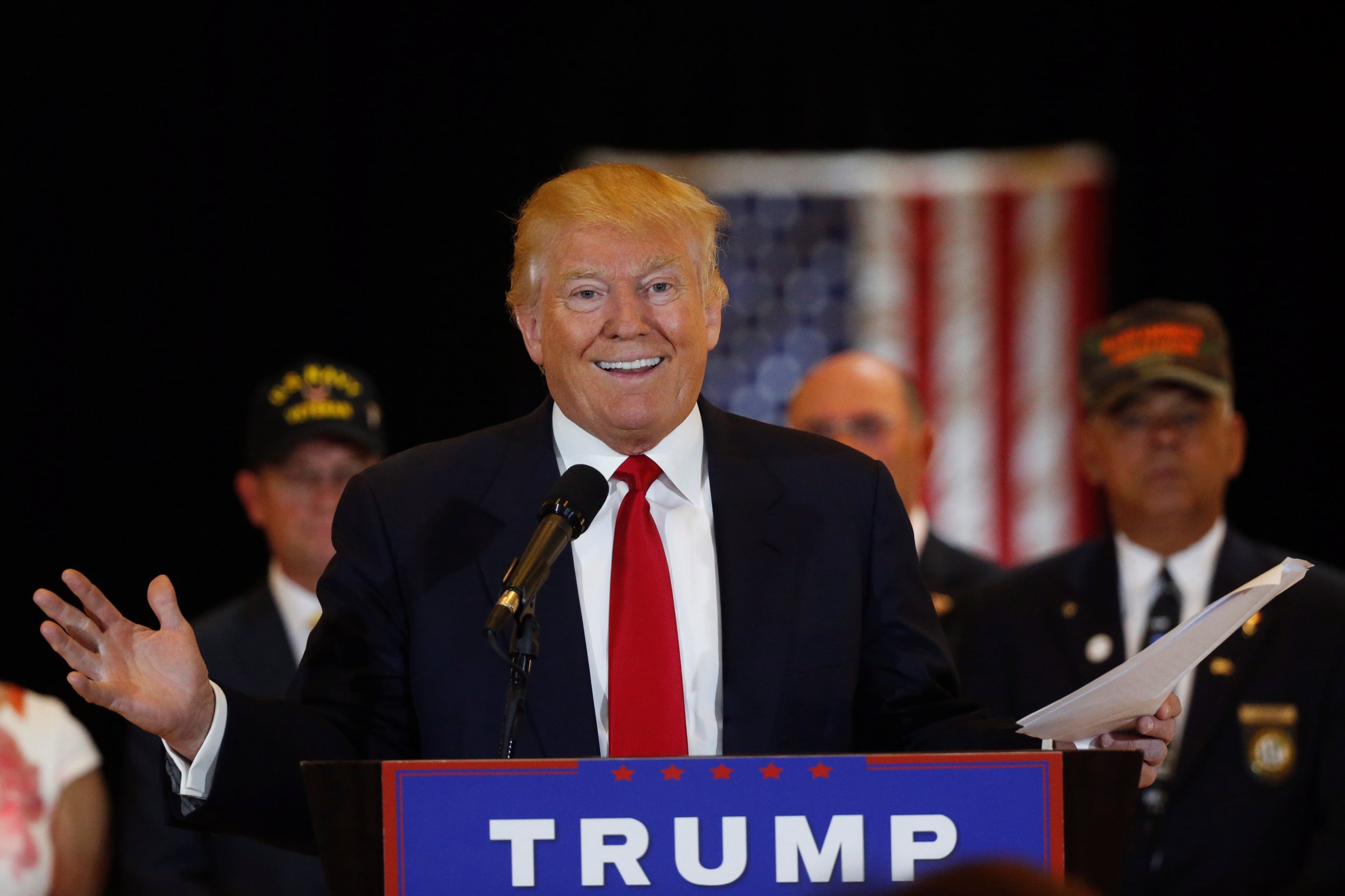 After media reports that Donald Trump, the presumptive Republican presidential nominee, had not yet donated nearly $6 million he said he raised for veterans in February, Trump on Tuesday released a list of 41 groups he said received the money.
"All of the money has been paid out," Trump said. He chalked up the problem to administrative delays. "Much of this money was paid out very early, but you have to vet all of these different groups," Trump said.
In all, Trump raised $5.6 million for veterans' charities, he said at a press conference. Included in the list Trump released after the conference were several well-known and reputable charities, such as Armed Services YMCA of the USA, which received $75,000 and the Fisher House Foundation, which got $115,000. Trump also named a number of less-well-known groups.
Trump gave the most, $1.1 million, of which $1 million was his own, to the Marine Corps-Law Enforcement Foundation, which provides college scholarships for the children of Marines or members of federal law enforcement agencies who die in the line of duty.
Trump also criticized Democratic front-runner Hillary Clinton, who he said hasn't raised any money for veterans' charities.
Trump also lambasted the media, whom he called "bad people," for pressuring him to release information about his donations to veterans and for questioning that he had donated the money at all.